Years pass and Rocket League continues to grow. What's more, Psyonix has plans for their rolling soccer proposal to continue to do so: at the end of summer, the first Rocket Pass will be launched, a series of extra challenges that will allow more dedicated players to get exclusive content very much in line with the new 'Rocket Pass' system. In this article, we talk about all details and contents of Rocket League Rocket Pass.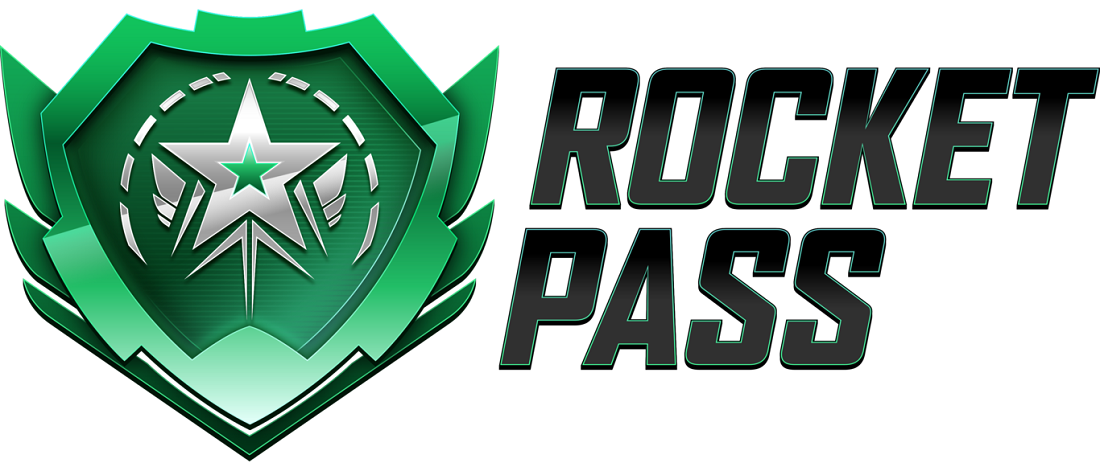 What is Rocket Pass In Rocket League?
Rocket League Rocket Pass is a limited-duration item-redemption system that models itself after some of the most lucrative games out there, such as "Counter-Strike" and "Fortnite." Everyone can participate with the Pass without paying a cent: when you gain a level of experience, you gain a tier in your current Rocket Pass. The Rocket Pass will be split into free and premium modes, with the latter offering many more cosmetics at each tier.
Starting from the basics, through the Rocket Pass we will be presented with two kinds of challenges that we can complete in parallel as we go up as a player. Some will be free and others will be exclusive to those who purchase the Premium pass, which will be valued at around 10 euros.
What are the free Rocket Pass and Premium Rocket Pass rewards?
The Free Rocket Pass will have Rewards that unlock automatically, giving everyone the opportunity to earn FREE new Rocket League Customization Items, Player Banners, in-game Titles and Decryptors. The Premium Rocket Pass comes with even more content, including new Customization Items, new Car Bodies, Keys, Premium Player Banners and Premium Titles. You'll also unlock 'XP Boosts' that multiply your earned XP throughout the duration of your Rocket Pass, as well as 'XP Awards' that can help you advance through Rocket Pass more quickly. And no Rocket League crates will be unlocked in Rocket Pass!
What are the advantages of the Rocket Pass?
On the field none: you will have the same chances of winning -or not- than any other player. However, we are offered the possibility of acquiring all kinds of decorative items, Rocket League Keys and we can also trade them for other content (excluding typical non-tradable items like Titles).
However, in reality, what Rocket Pass offers us is a kind of metagame.
Each Rocket Pass is expected to last a few months before it and all of its rewards are retired and replaced by a new Rocket Pass with a whole new set of cosmetics to level up and earn. In other words, every time a Pass begins there will be new themes, new exclusive Rocket League items and, logically, we would have to buy a Premium pass again, which is interesting only if we are interested in incentives and we really dedicate time to the game.
Of course, among the rewards, we can obtain Keys, the game currency, so it is not ruled out that if we complete all the challenge levels -as in the Epic shooter- we can acquire the next free Premium Pass.
How does the Rocket Pass Tiers system work?
In addition, once we have unlocked all available Levels of the Pass, those with Premium will begin to unlock 'Pro Levels' that reward them with special versions of rewards obtained during the Rocket Pass. These will be unlocked randomly, although we will not receive two repeated special items until a second time has been achieved.
Obviously, it will not be necessary to purchase the Premium Pass from the beginning: if we are interested we can buy it afterward, unlocking all the rewards up to the level where we are. So, in theory, we could get two passes (or more) by acquiring one. In addition, we will have the option of previewing the Premium items to assess if it is worthwhile. Check more details on the original article here.
Will original levels of players affect the Rocket Pass?
According to Psyonix, our level of player will not affect the time to get these rewards for challenges, so that someone who is at level 30 will take the same as someone who has reached 300.
When will the first Rocket Pass launch in Rocket League?
All of this comes as part of the Summer Feature Update which is expected to arrive in July or August.
However, this does not mean that the free thematic updates will disappear: there will still be traditional challenges and all kinds of events, in addition to the competitive season. Precisely, the Rocket League Summer Roadmap includes the launch of Rocket League anniversary, cross-platform parties with the Switch, PS4, and Xbox One, and a revamped leveling system that is now infinite and doesn't require exponential amounts of experience. Combined with the Rocket Pass, it means that players will see a much steadier stream of cosmetic rewards.
An interesting proposal by Psyonix to keep the live flame of Rocket League for a long time while reinforcing the long-awaited engagement of the games as a service. Of course, there is also a second reading: it would not be surprising that the concept of "Passes of battle" extended to all types of games from now on.