Our new giveaway "Open Crates Win Free Crates" is in full swing now! Welcome to play our free Rocket League crate opening simulator every day, real in-game crates will be rewarded to the top 10 players! The more crates you open, the more chance you win!
How To Win & Get Free Impact Crates From Our Event - Play RL Crate Simulator Win Free Crates?
1. Register on https://www.rocketprices.com/register (or click Sign Up on our site) with your correct information (in especial e-mail address) then Sign In.

2. Go to https://www.rocketprices.com/rocket-league-crate-simulator (or click CRATE SIMULATOR ), all crates available for opening are listed here.

3. Select the Rocket League Crate you want to open, only one crate can be selected to open per time.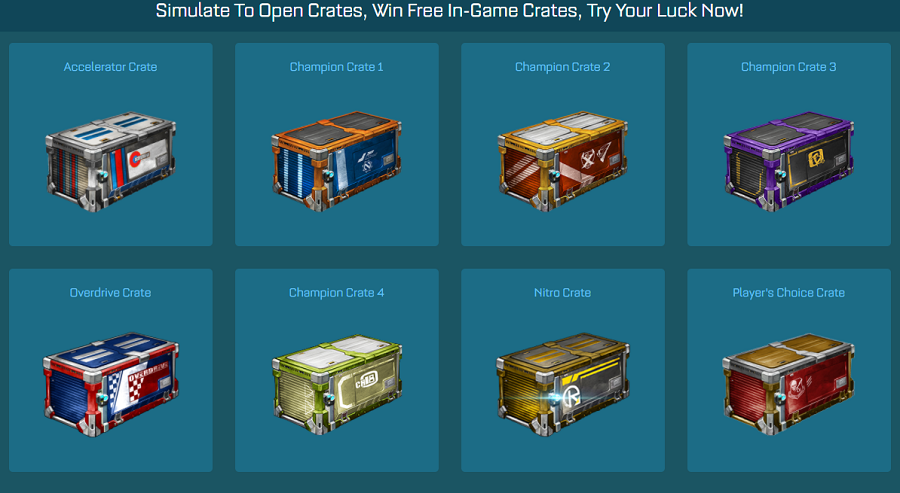 4. Keep clicking OPEN CRATE to open all 20 crates for ranking (20 x keys are given to each crate per day).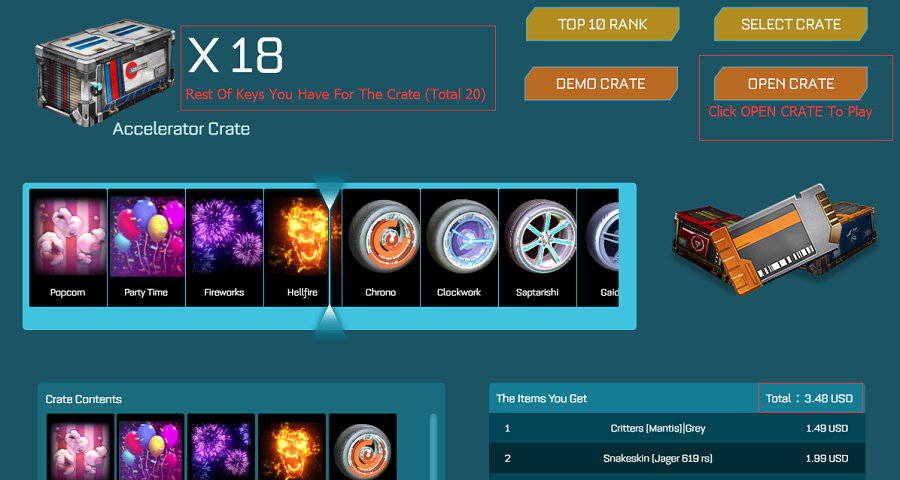 5. You can click SELETC CRATE go back to our Rocket League Crate Simulator page to select other crates to open after you finish 20 times' opening for one crate.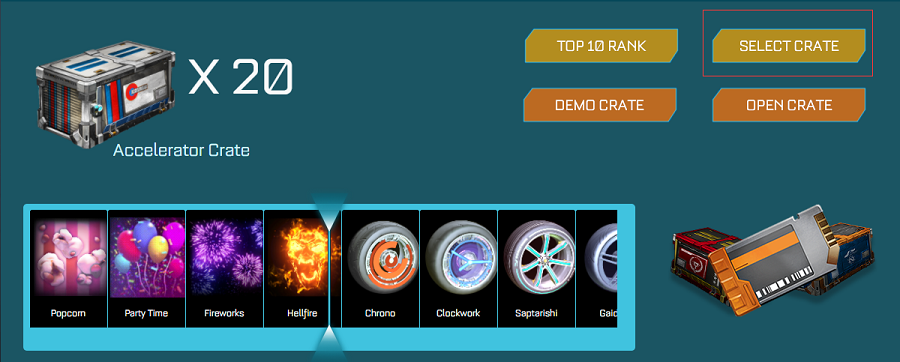 6. How to RECEIVE your reward? You can check the ranks history and read more details about this event on TOP 10 RANK page. If the Reward on your Name marked "Sent" means you win and can go to take your rewards (free crates/keys) now, how to redeem your reward? Keep reading...
1) Click "Sent" go to update your right Trade Info for getting your free crates/keys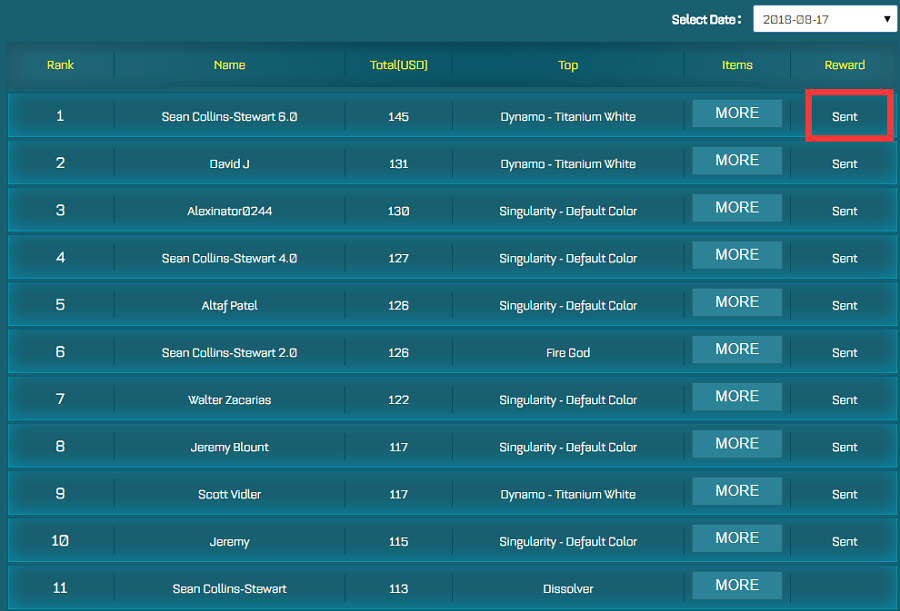 2) E-mail with a special rewards order No. from our site will be sent to winners on the next day, you can click the link in the e-mail to update Trade info for your reward delivery;

3) You can also you can check it under "My Rewards Order No" on your account, then Click the order No. or search the Order No. on https://www.rocketprices.com/order;

7. Update your right Trade Info (Xbox Tag, PSN ID etc.) on the order for trading rewards in-game, then fill up the e-mail you used to register and click Submit

8. Our delivery guy will invite you and trade the free crates/keys to you in Rocket League.
Any Problem, Please Feel Free To Contact Us:
E-mail: [email protected]
Facebook: @RocketItemsPrices
Facebook Online Time: 6 PM to 3 PM PDT / 9 PM to 6 AM EDT Monday to Friday, please leave us message anytime, we will response you ASAP.