Want to collect all Rocket Pass Premium Rewards without upgrading and grinding on tier up? Now the new Rocket League items including Painted or Certified items for Xbox One, PC, PS4 and Switch are on hot sale at RocketPrices.Com! Cheap prices, full stock, fast delivery and safe payment transaction ensure you enjoy better game with the Rocket Pass Premium Rewards in the first time!
Save Money and Time! Fast To Get Rocket Pass Premium Rewards At RocketPrices.Com
Finally the long-awaited Rocket League Rocket Pass is available on PS4, PC, Xbox One and Nintendo Switch, which allows you tire up to unlock a bulk of rewards. But to get the better Rocket Pass Premium Rewards, you not only have to pay real money or keys for upgrade, but also need to spend a lot of time on tier up, even outright purchase tiers with keys.
How does the Rocket Pass Premium Items looks? Check out by watching below video, which show all the Rocket Pass items including including the painted Maverick G1 car, Phoenix Wings toppers, Troublemaker wheels, Supernova goal explosion, Jolt Bangle toppers, Laser Wave trail, Mrs. Avocado player banner, Macaron antenna and more:
How To Unlock All Rocket Pass Premium Rewards Fast? Although Psyonix estimates that Rocket Pass will take about 100 hours to complete, excluding Pro Tiers. Everyone seems to be hugely overreacting when they don't instantly hit the second tier, as you generally need to play 7 games to unlock each tier. So if you want to collect these Rocket Pass Premium items fast and easily, here is the most effective way to help you save money and time! The most professional RL Items store - RocketPrices.Com offer these Rocket Pass Premium items in the first time in whole market with unbelievable prices and servie:
Welcome to Use Coupon "ROC" Save 3% OFF to buy Rocket League Rocket Pass items On RocketPrices.Com, favorable prices, and instant delivery! Click below picture and links go to buy: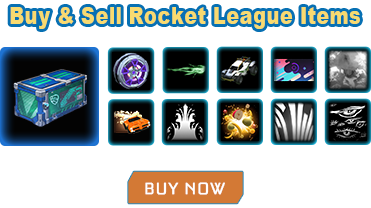 Buy Rocket Pass Premium items For PS4
Buy Rocket Pass Premium items For Xbox One
Buy Rocket Pass Premium items For PC
Buy Rocket Pass Premium items For Switch