Rocket League Rocket Pass 2 is live all platforms now, which brings new insane Premium items and Free Items, including new bodies, decals, wheels, trails, goal explosions, toppers, banners etc. Want to collect all Rocket Pass Pro items fast without upgrading and grinding on tier up? Now tall the new tradeable Rocket Pass 2 items including Free, Painted, Certified, Special Edition version of selected items for Xbox One, PC, PS4 and Switch are hot sale at RocketPrices.Com! Cheap prices, full stock, fast delivery and safe payment transaction ensure you enjoy better game with the Rocket Pass 2 Items in the first time!

Finally the long-awaited Rocket League Rocket Pass 2 is available on PS4, PC, Xbox One and Nintendo Switch, which allows you tire up to unlock a bulk of rewards. Still you have 70 tiers to unlock for confirmed rewards, but this time the tier 1-70 Premium rewards are untradeable, then you can go further to hit higher tiers to earn tradeable painted, certified and special edition version of selected Rocket Pass items. No doubt, these items are going to be the most popular items in RL trading.
How Long Will It Take To Unlock All Rocket Pass 2 Tiers? Psyonix estimates that Rocket Pass will take about 100 hours to complete, excluding Pro Tiers, and you have more than 2 month to unlock more than 1000 tiers and get the new items, you can check more details on our guide - Rocket League Rocket Pass Level Up Time Calculated - How Long Will It Take To Unlock All Rocket Pass Tiers. Players are still looking for a faster way to get the insane items.
You not only have to pay real money or keys for upgrade, but also need to spend a lot of time on tier up, even outright purchase tiers with keys. So if you want to collect your favorite Rocket Pass Pro items and Free Items fast and easily, we do think buy Rocket Pass 2 Items directly in market is the good way.
Want To Get Free RL Keys To Unlock Rocket Pass 2 Premium and More Tiers? Join Our Daily Free Rocket League Keys Giveaway Now!
Save Money and Time! Fast To Buy Rocket Pass 2 Items At RocketPrices.Com
The fastest, easiest and most cost-effextive way to get your favorite Rocket Pass Items is buying from The most professional Rocket League Trading store - RocketPrices.Com, we offer these Rocket Pass items for all platforms in the first time in whole market with unbelievable cheap prices and fast service: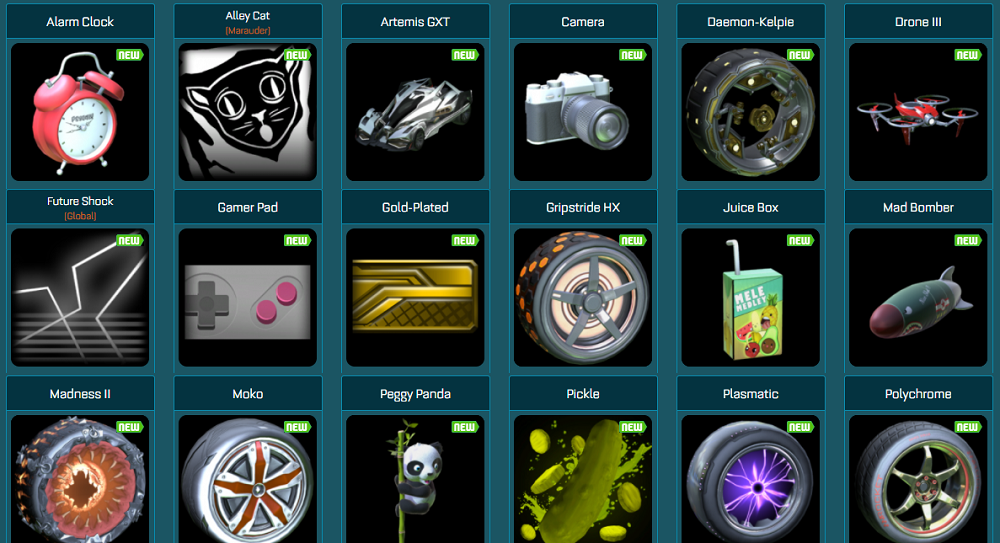 Buy Rocket League Rocket Pass Items PS4
Buy Rocket League Rocket Pass Items Xbox One
Buy Rocket League Rocket Pass Items PC
Buy Rocket League Rocket Pass Items Switch
Welcome to Use Coupon "ROC" Get Discount to buy Rocket League Rocket Pass 2 items On RocketPrices.Com, favorable prices, and instant delivery! Click below picture and links go to buy:
Check Out Rocket League Pass Items Prices, Find A Good RL Trading For Rocket Pass Items From Other Players
Yes, you can try to buy your wanted Rocket Pass Items from other players, but you need keep your eyes on the trading markets which are players set sells on, such as on the Steam Community, Reddits. Also you should do some research to ensure the seller is not a scammer. Before all of this, you need to study Rocket Pass Items Prices. What's the Rocket Pass Items Prices in keys in Rocket League Trading on PS4, Xbox One, PC, Switch now? Check out Rocket League Rocket Pass 2 Items Prices our Rocket League Prices Index now.