Often, Rocket League players look for the best settings for Camera, Controls, Deadzone, Graphic to play at their best. It is obvious how the right settings can help the individual player to express his qualities to the maximum, but it is also understood how each player is different from the others.
Each setting varies according to your comfort, so the advice is to try it for a few days. You also lose some time as you need to play with the settings that suit you best for your growth.
The best choice falls in looking at the best in the world, and here is a guide article updated to 10 March 2019 regarding their Camera settings, control mapping and Deadzone of almost all Rocket League top players!
All images are in alphabetical order and the list includes players who have earned at least € 500 in career.
Probably some data will not be updated anyway! You can also view the complete list on the site used as a source, Liquipedia.
ROCKET LEAGUE PRO-PLAYER CAMERA SETTINGS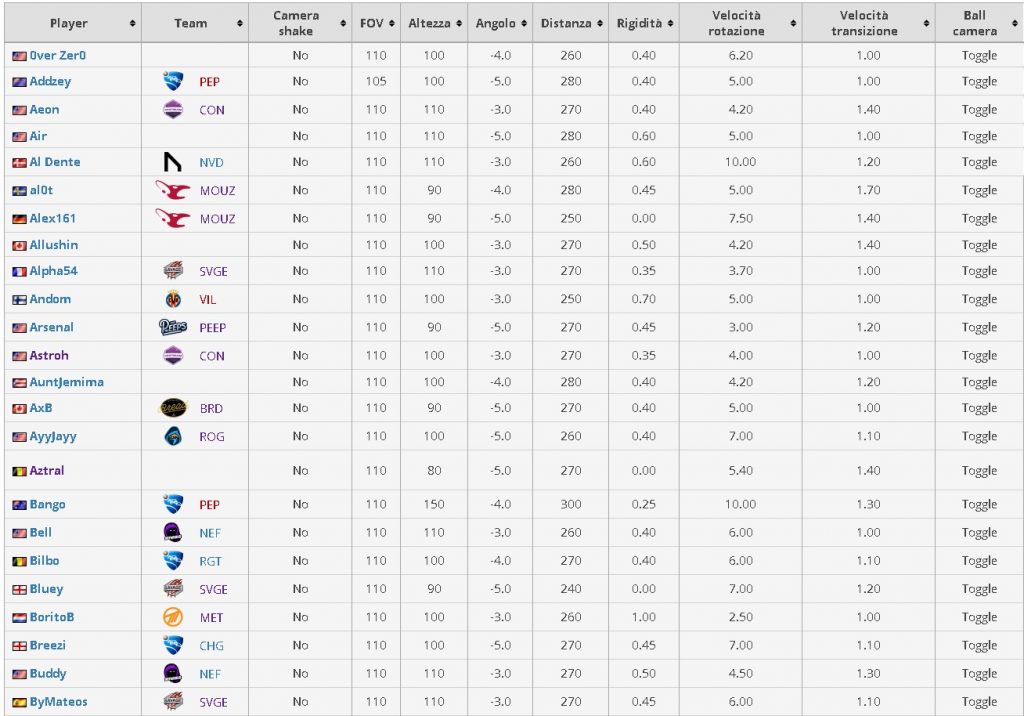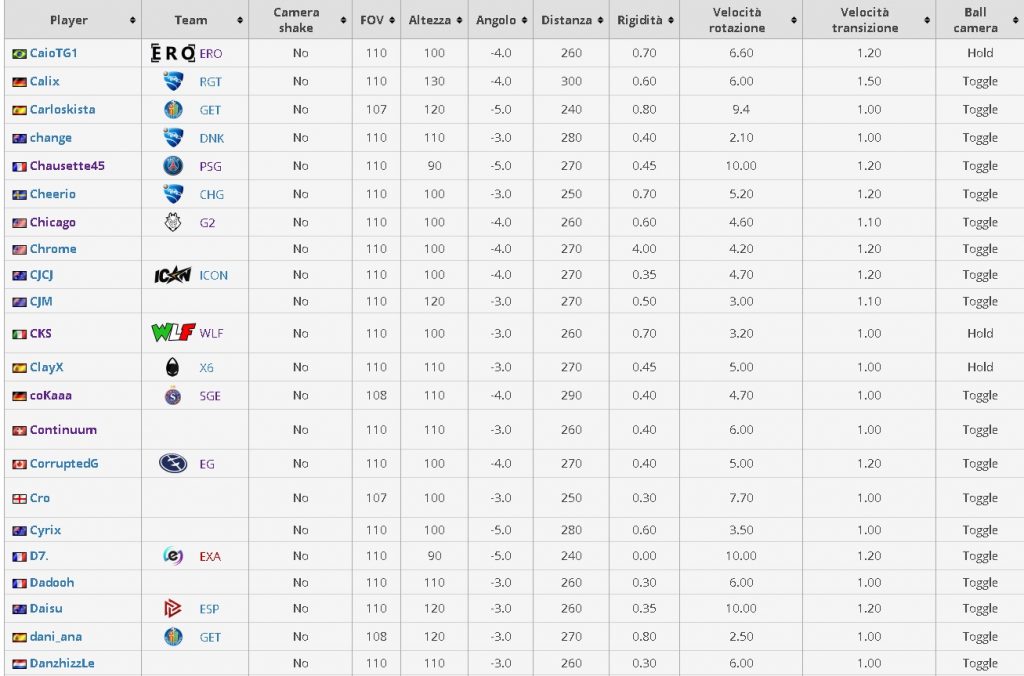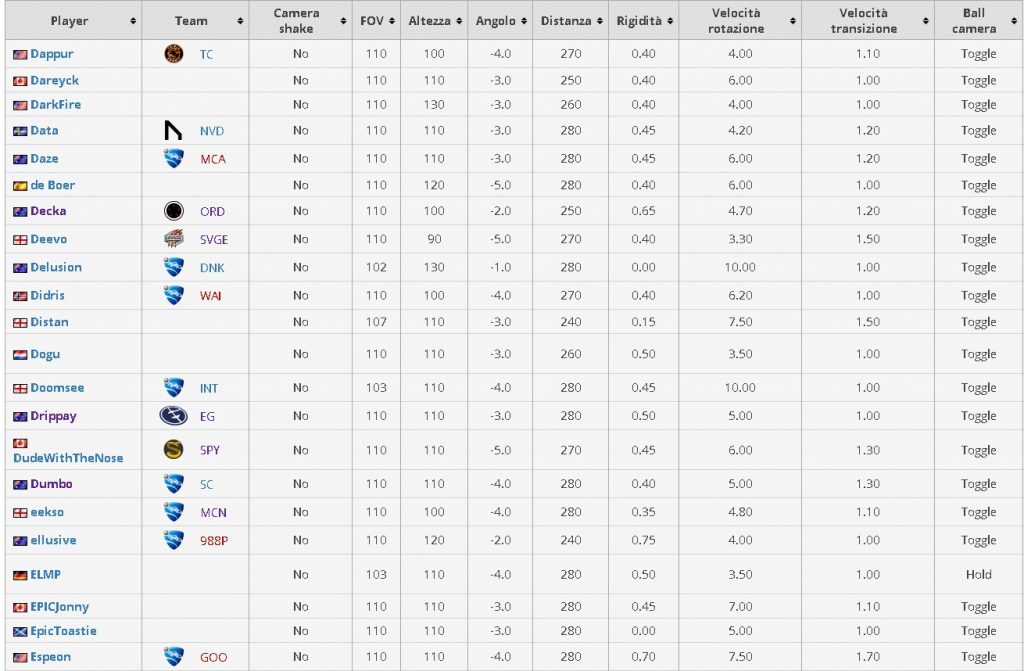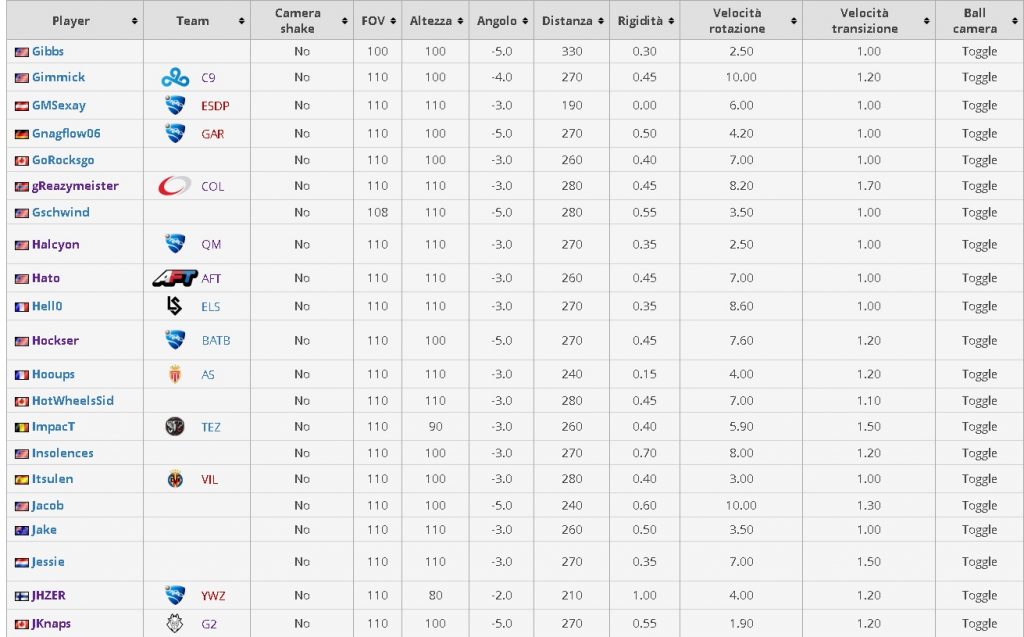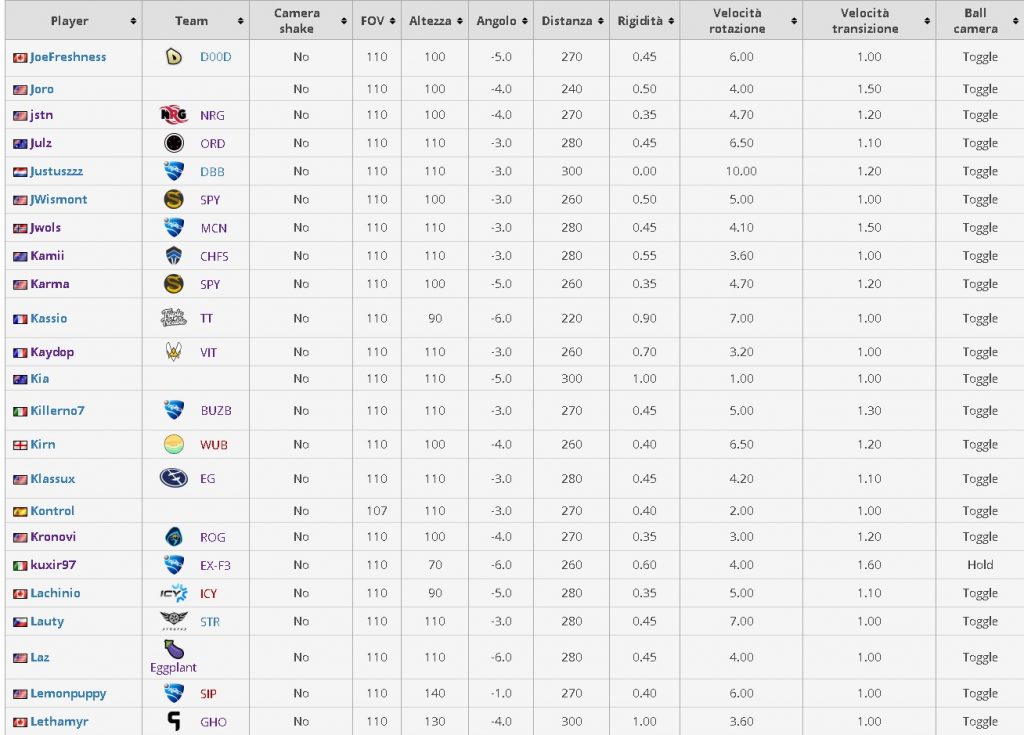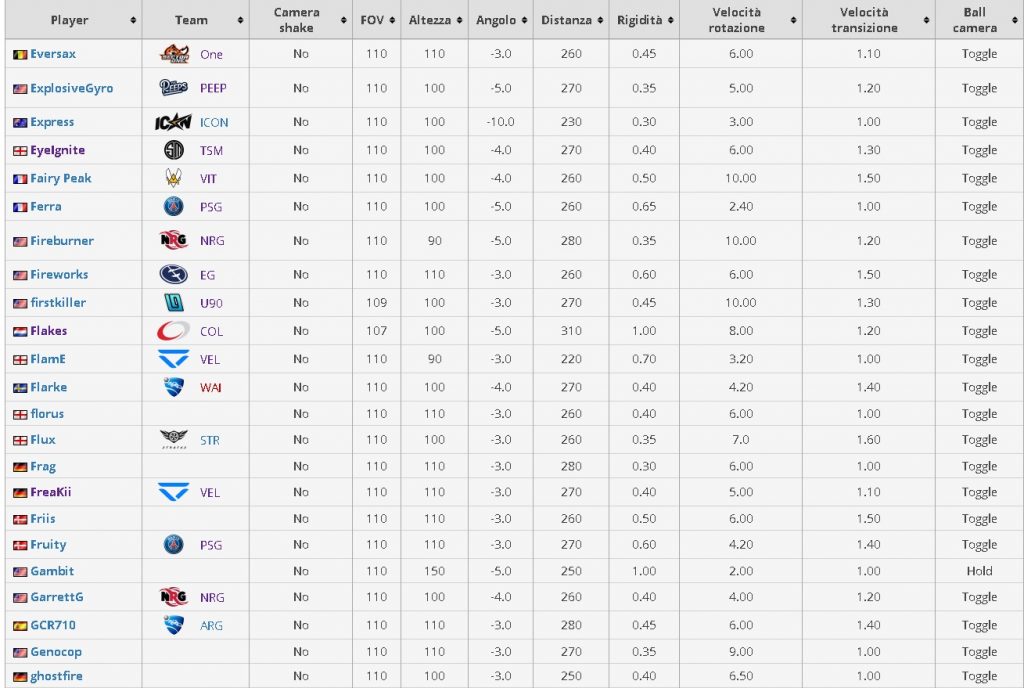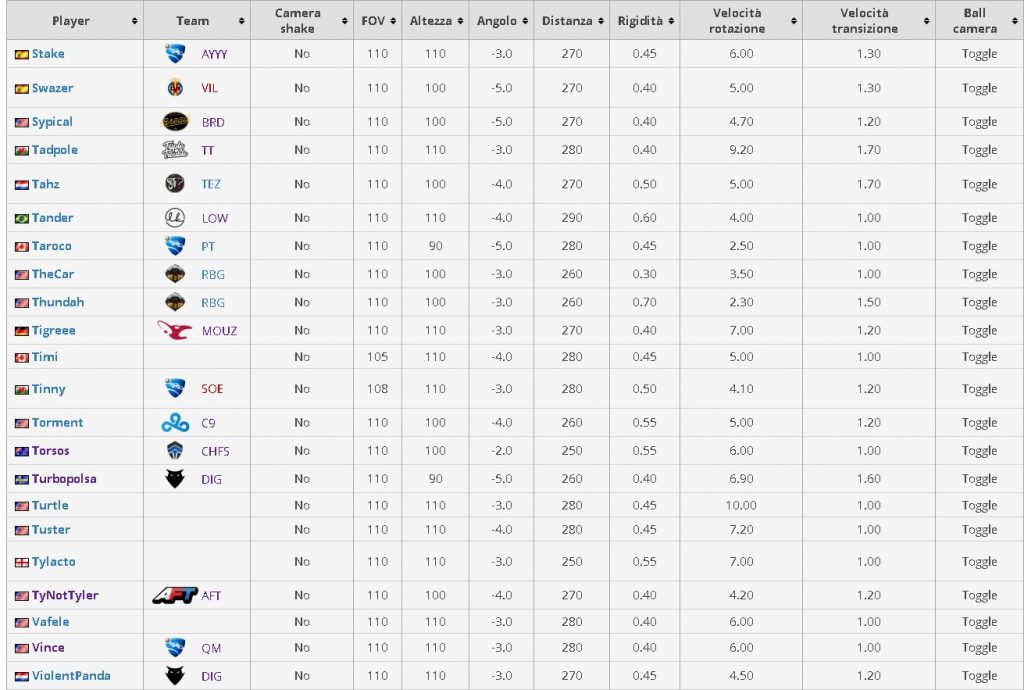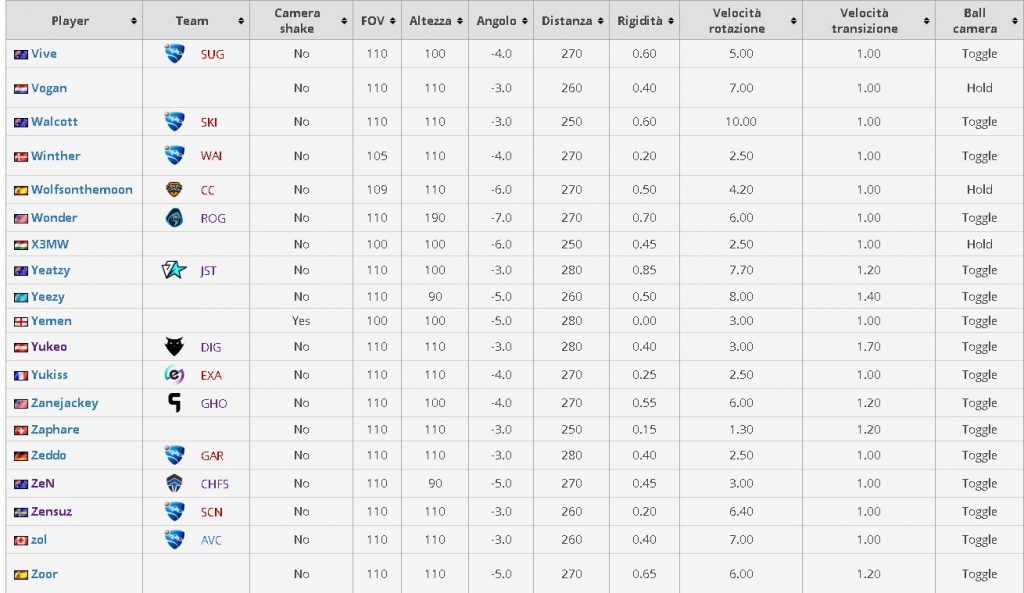 ROCKET LEAGUE PRO-PLAYER CONTORLS SETTING
LMB, RMB and LB4 are additional keys present on some gaming mice. It is therefore likely that they are absent on your game configuration.
Players in a row highlighted in gray and blue have withdrawn or are inactive.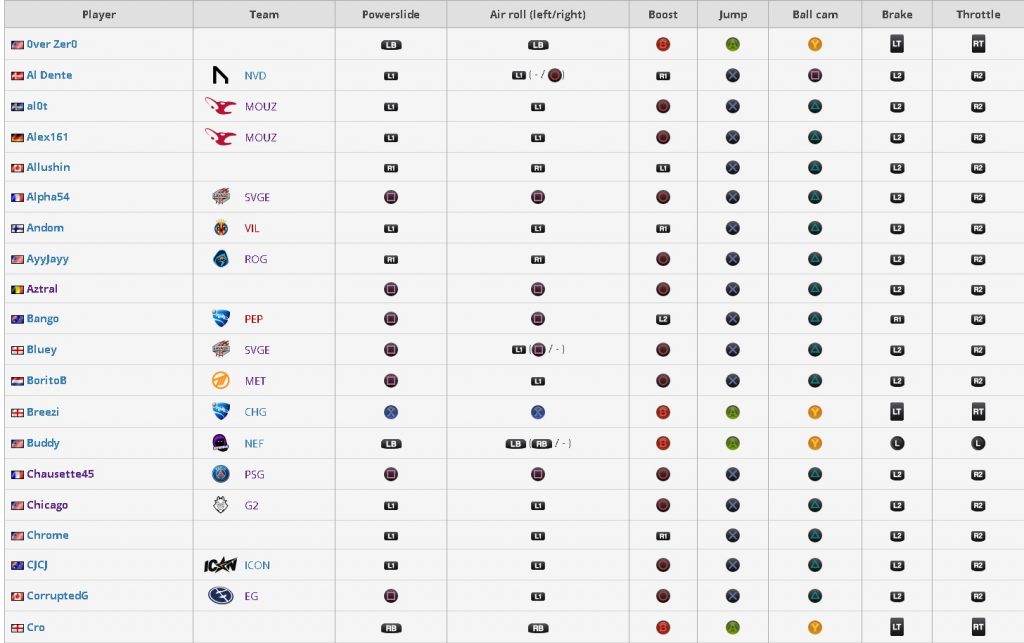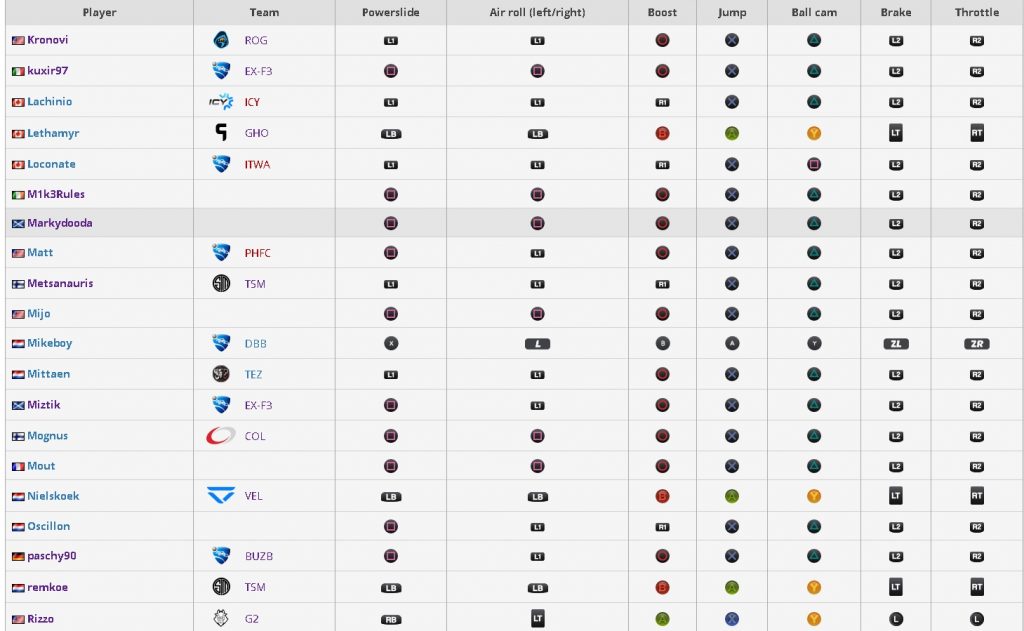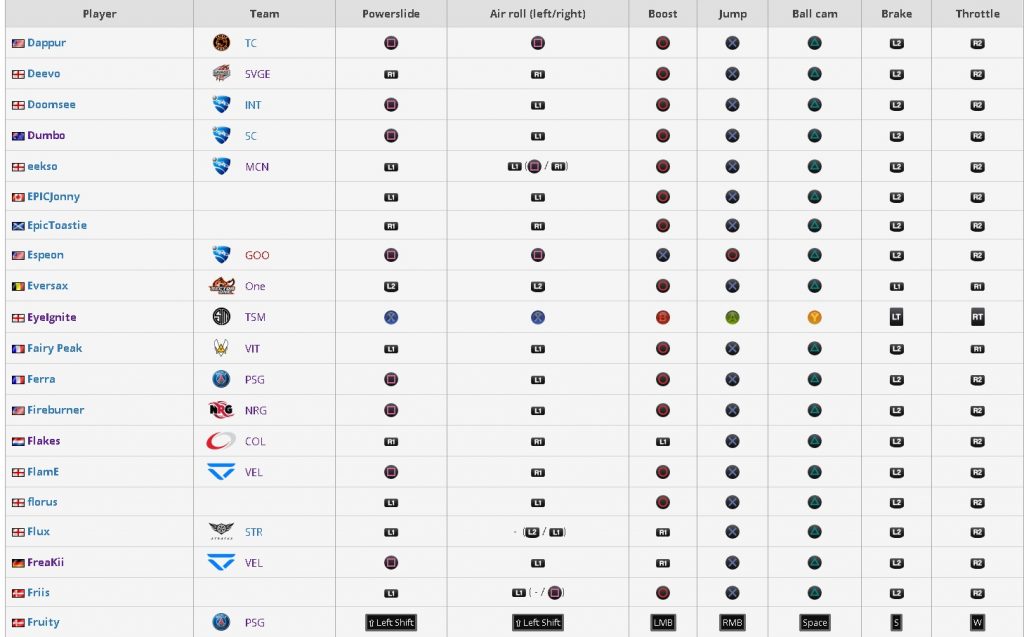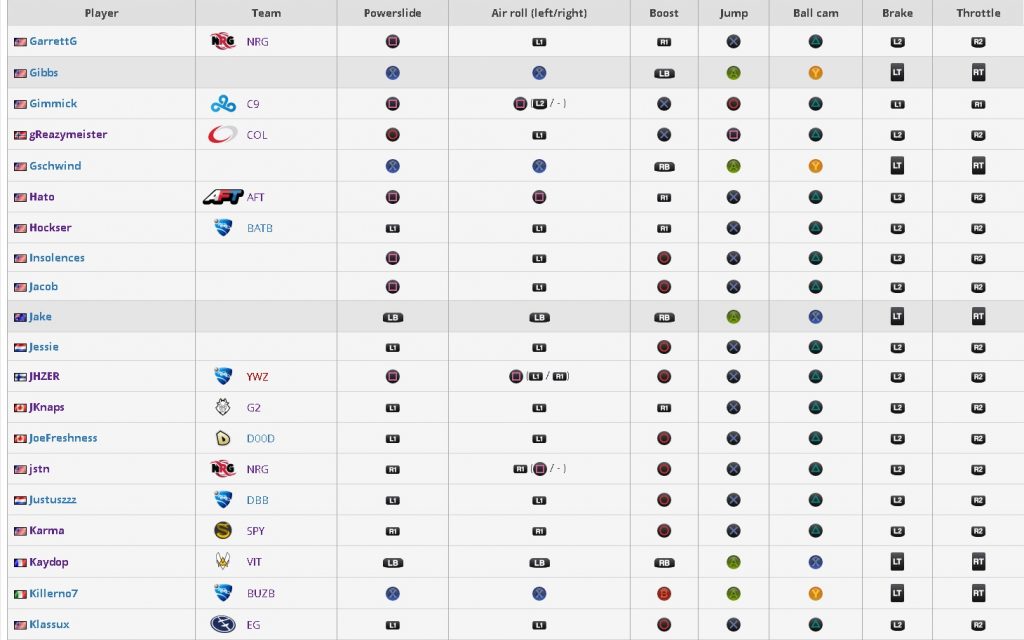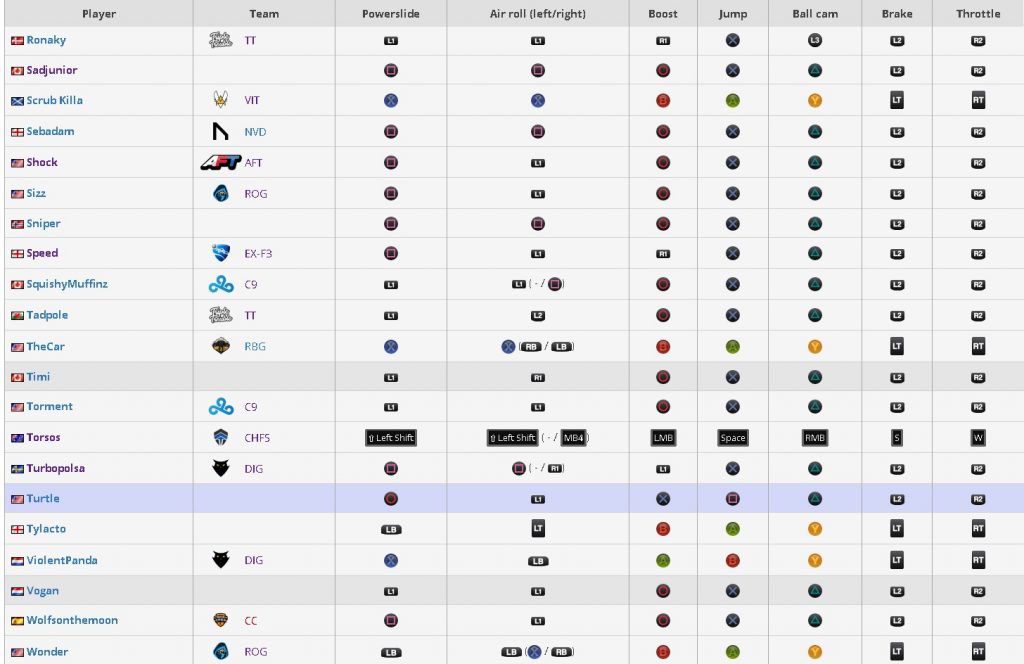 ROCKET LEAGUE PRO-PLAYER DEADZONE SETTING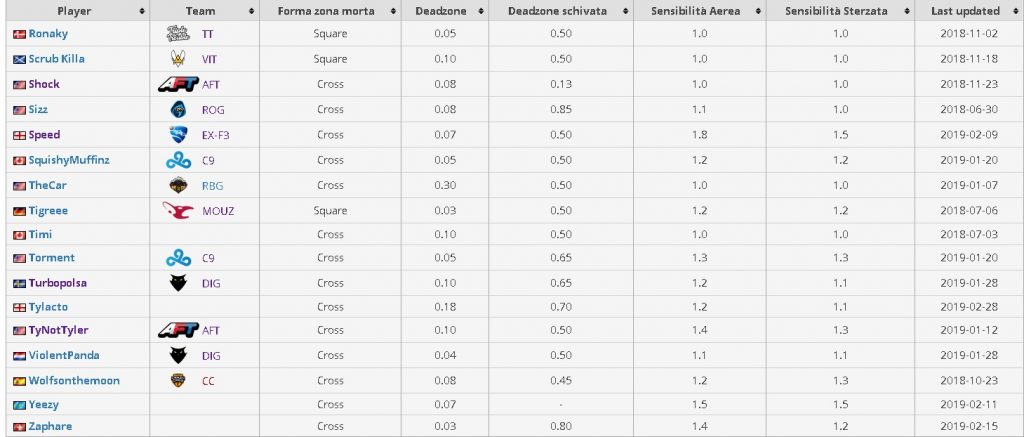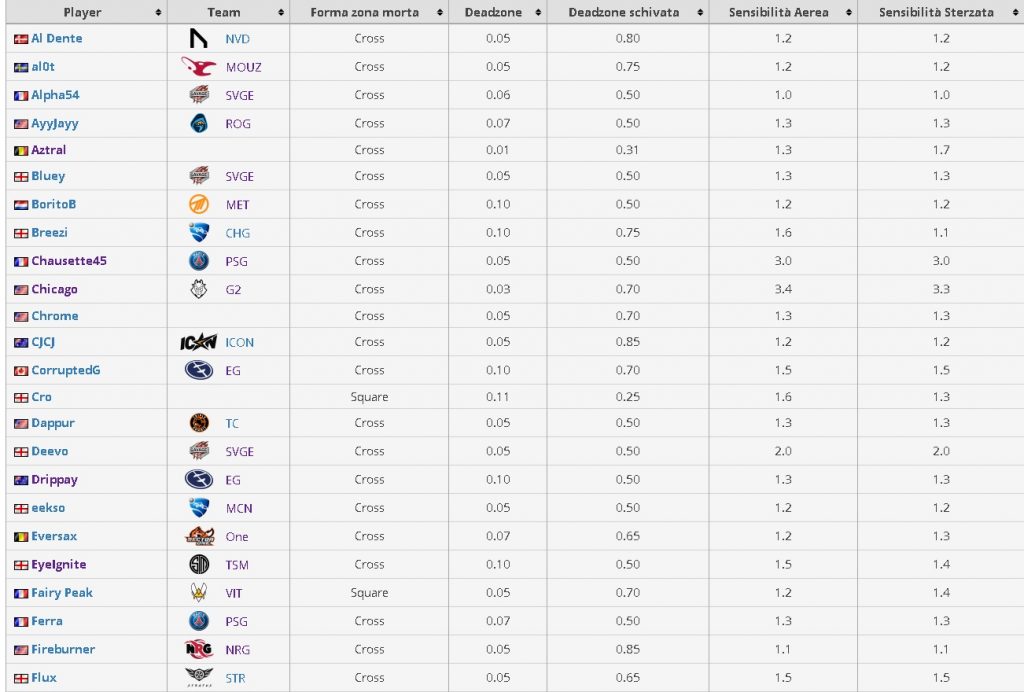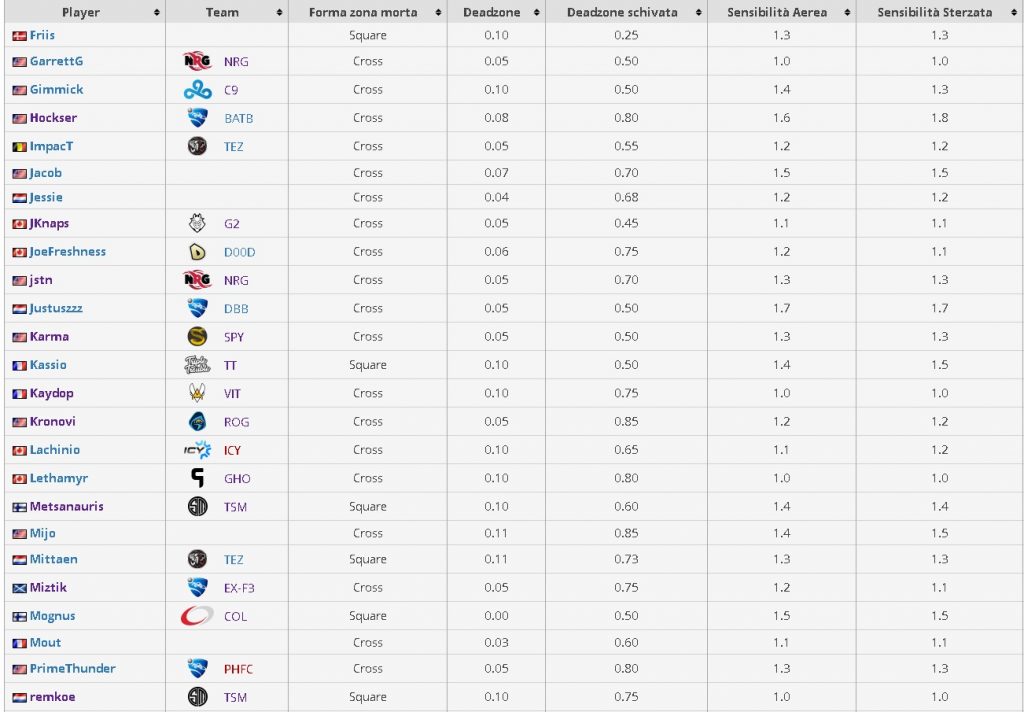 ROCKET LEAGUE PRO-PLAYER GRAPHIC SETTINGS
Finally, here are the recommended graphic settings to get the best performance: