The reward delivery of Free Rocket League Credit Daily Giveaway on RocketPrices.Com is recovered, welcome every RL player to play our 100% Free Crate Simulator and easily win FREE Rocket League Credits every day! RocketPrices.Com - Your Reliable Rocket League Items Trading Store, is always committed to helping you enjoy a better gaming time by offering the only way to get RL credits for free!
FREE Rocket League Credits Daily Giveaway On RL Crate Simulator
Finally, Rocket League Season 3 kicks off, not only brings a huge of brand new Rocket Pass rewards available on all platforms, but also bulk of changes in gameplay including the Player Trading Eligibility which caused the limited of our trading in-game. Fortunately, our trading system is fully restored, so our GIVEAWAY REWARDS will also be sent normally. Rocketprices.Com will continue to bring better services to more players. At the same time, thank you for your continued support. Free Rocket League Items & Credits GIVEAWAY is always our way to give back to each player.
Now we are happy to announce that our Free Rocket League Credits of Daily Giveaway on RL Crate Simulator will resend!
100% FREE to all Rocket League players, get HUGE FREE CREDITS Easily and Instantly! Spend few minutes to play our FREE Rocket League Crates Opening Simulator (FREE to all Rocket League Players) on RocketPrices.com, you will get a chance to win Rocket League Credits without spending any single penny, more than 20,000+ Credits giveaway EVERY DAY, and huge high-valued Rocket League items for VIP Customer EVERY WEEK!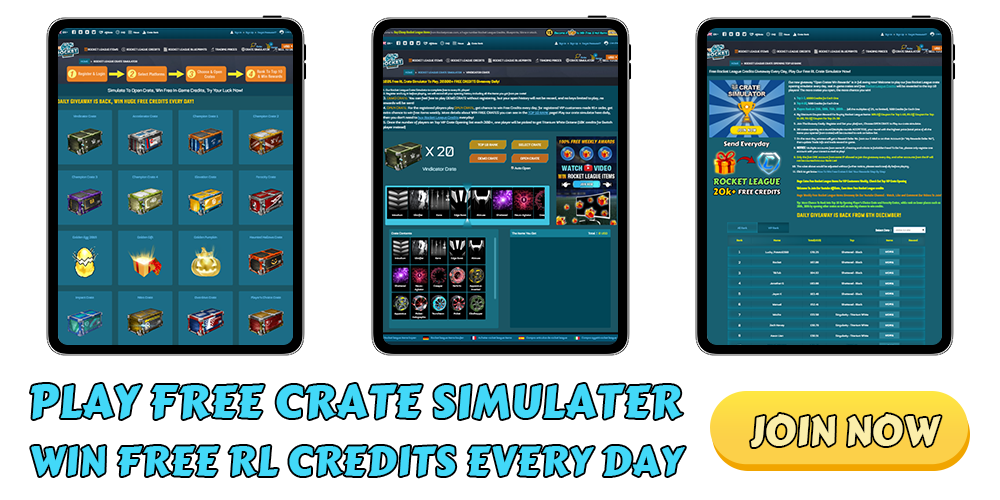 Rewards:
1. Top 1-3, 1000 Credits for Each One
2. Top 4-10, 500 Credits for Each One
3. Players Rank on 100th, 200th, 300th, 400th, 500th, 600th, 700th, 800th, 900th, 1000th, 500 Credits for Each One (No more reward for players after 1000)
5. Big Discount Coupon Reward For Buying Rocket League Items: 10% Off Coupon For Top 1-10, 8% Off Coupon For Top 11-20, 5% Off Coupon For Top 21-30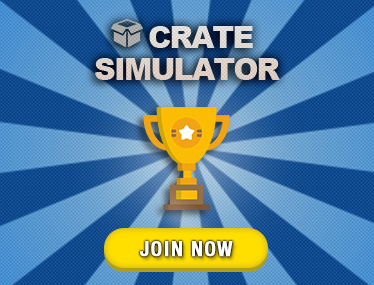 ⭐Weekly Free Rocket League Items Giveaway For VIP Customers⭐
For all our registered customers, who made $1+ order, play our FREE Rocket League Crate Simulator, not only have a chance to win Free Credits Daily, also is possible to win huge Free Rocket League Items weekly, check more details: Play Free Rocket League Crates Simulator To Win Free Items For VIP Customers
⭐Weekly Free Rocket League Items Giveaway For All RL Players⭐
Subscribe RocketPrices.Com's Youtube Channel, Watch, Like, and Comment our Giveaways videos there, you get a big chance to win the huge Rocket League items in the videos. Go to Subscribe RocketPrices.Com Youtube Channel.