Merry Christmas & Happy New Year! Rockprices.Com rolls out Big Xmas FREE Rocket League Item Giveaway to celebrate the holiday season with you!
Join Xmas Giveaway & Win Rocket League Credits, TW Octane, Z-Plate
To thank all support from RL players in 2021, the Christmas Giveaway with amazing rewards is rolling out now. Go to join and win valued Rocket League Items FOR FREE now!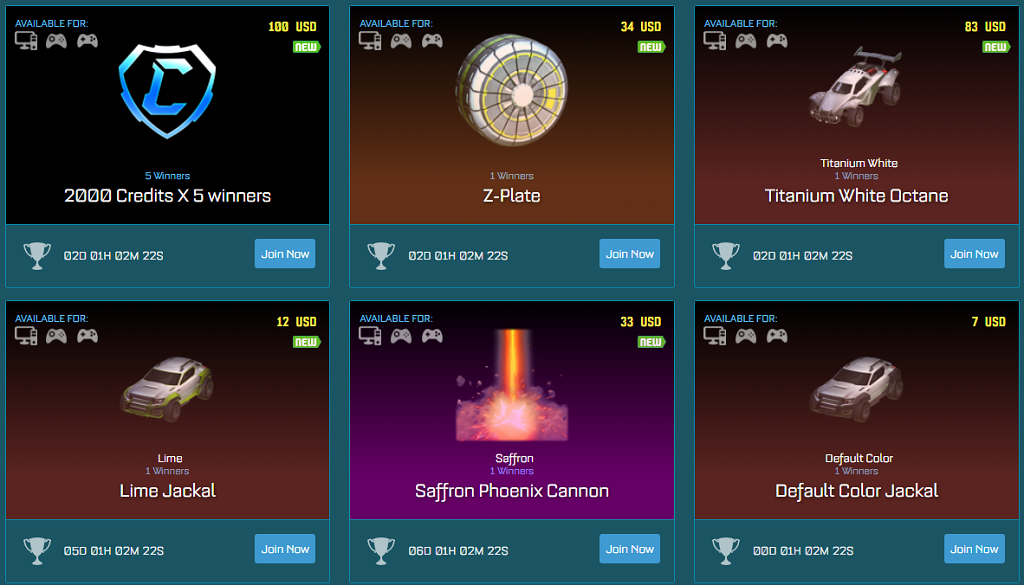 Rewards:
2000 x Rocket League Credits, Titanium White Octane, Z-plate Wheels and more RL Items
How To Join:
1. Register on Rocketprices.Com, and set your game platform (if you already have an account please sign in to set up)
2. Go to https://www.rocketprices.com/rocket-league-giveaways
3. Complete the tasks required for each prize and qualify for the giveaway
4. Receive a winning notice visa e-mail from us if you were selected from the contestants
5. Redeem the rewards from us
Check out more details with the below links:
How To Join Rocket League Giveaways & Win Free Items On RocketPrices.Com?
How To Redeem Your Rewards of Rocket League Giveaway On RocketPrices.Com?
Good luck to everyone, and please still give us your support in the upcoming new year, we will continue to provide you with the best service and cheap Rocket League Items!