Soccer meets driving in this award-winning, physics-based multiplayer-focused mash-up is not the only season makes Rocket League become the Best Sport Game, equip a variety of high-flying vehicles with huge rocket boosters is the funniest part of the game to players. There are hundreds of cosmetic unlockables are obtainable at the beginning for new players, including bodies, decals, paints, wheels, boosts, toppers etc. How to unlock all these items in short time, how to get every single item on Rocket League for free, in this guide, you will find an easy and fast way.
Unlock Rocket League Items quickly (Xbox One, Steam PC, PS4)
First let's start with the text explanation
1. Create a private game, Go to EXHIBITION tab.
2. Set options to: Bot Difficutly = NO BOTS, 1vs1, create name server and password server.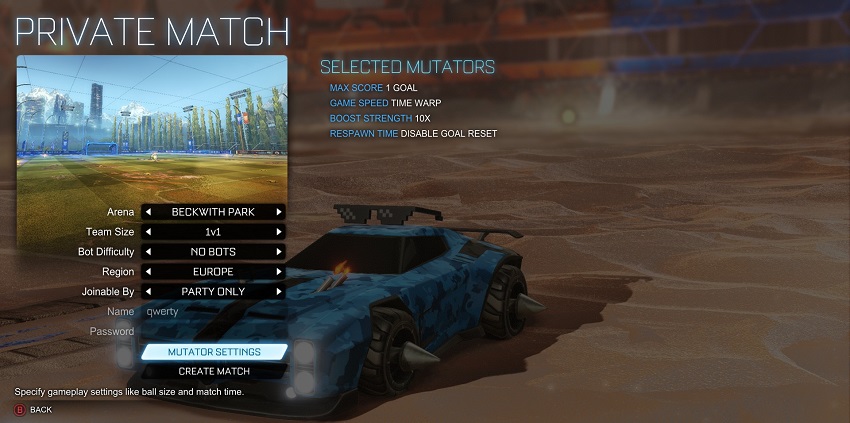 3. Press MUTATOR SETTINGS.
Here is what to change :
. Max score : 1 GOAL

. Ball type : BASKETBALL (optional)

. Ball size : SMALL

. Game speed: time warp (optional)

. Boost strength: 10X (optional)

. Respawn time : Disable Goal Reset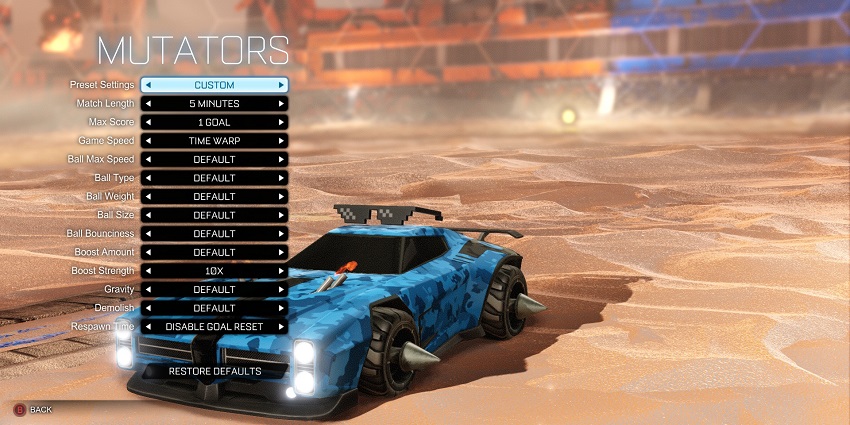 4. Press BACK and then CREATE MATCH.
5. Join any team.
6. Score a goal and the game finish, get your items! - Press READY and you can do this again UNLIMITED TIMES until the desired item acquired. Btw, The fast way to get Rare Rocket League Items is buying from Rocketprices.com.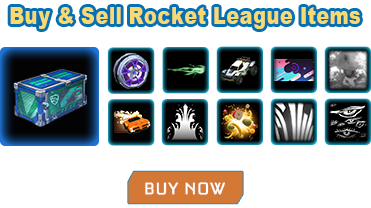 Unlock Rocket League Items quickly (Nintendo Switch)
How to fast unlock items on Rocket League Nintendo Switch? It's almost the same way:
1. Start up a simple 1v1 Expedition match
2. Turn off bots. Set max goals to "1" score a goal to get 1 item instantly.
3. Turn off goal reset to auto skip the replay for faster drops.
4. Use the puck and make it heavy, high gravity, 10x speed boost bigger puck.
5. Make sure the ball goes in with little effort.
Now watch the video - Rocket League: The Best Way to Unlock Items from IGN, just follow the steps and you will be alright!