Since we summed up the full list of Rocket League Trading Prices for the items on Xbox One, Steam PC, Nintendo Switch and PS4, we have been improving by updating more special details on it. Fast Search tool was added to help you find the price of one certain item, and after then Prices for painted items in different colors were supplemented, now the contents of every Rocket League crate which has been released in the game subjoin in the list!
From now on, you are not only can check the price in keys of every Rocket League Crate on RocketPrices.Com's Rocket League Prices Index List, but also can view the items you can obtain when unlocking this crate, follow below steps to check out:
1. Open RocketPrices.Com, click TRADING PRICES on the navigation bar to enter the Rocket League Prices List
2. Choose the platform by clicking the one you want to check out
3. Select CRATES, you will see the list of all Rocket League Crates Prices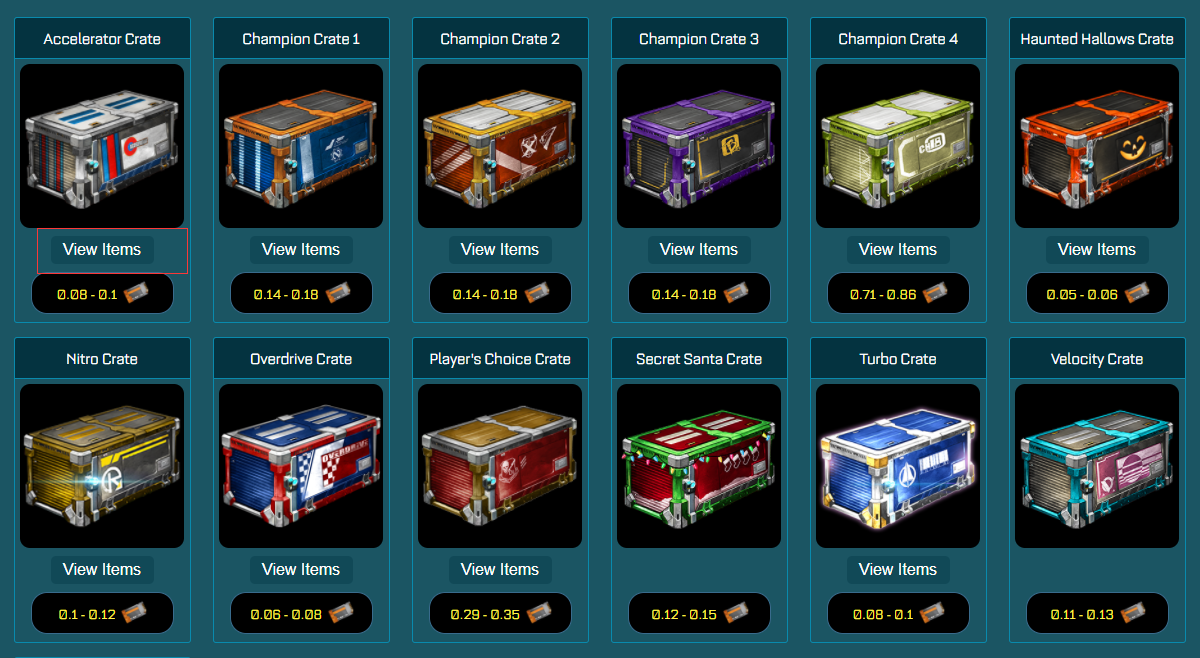 4. Click View Items, then you will see all contents of the crate on a new window
Also you can check below video to learn more details:

Welcome to use our Rocket League Trading Prices guide to make the best trading for your game! It's our pleasure if it is useful to you. We will keep improving to meet every Rocket League fans demand. Stay Tuned! By the way, if you are looking for a reliable place to buy or sell Rocket League keys, crates and items, RocketPrices.Com should be your first choice with supporting favorable, fast safe transaction!