Have you been repeatedly opening Triumph Crate and looking for the new black market dissolver/atomizer but still nothing? Don't be upset, now come to RocketPrices.Com get the hottest Black Market decal - Dissolver and other Triumph Crate Items fast with the most cost-effective way!
How To Get Dissolver Decal Fast?
The new Triumph Crate has dropped in the game for over one week and became one of the most popular Crates now as its' contents look extremely exciting and interesting, especially the black market ones. Among these new Triumph crate items, Dissolver Decal has been one of the most popular in Rocket League trading market. It's trade prices in keys on all platforms are rising ridiculously, you can check here.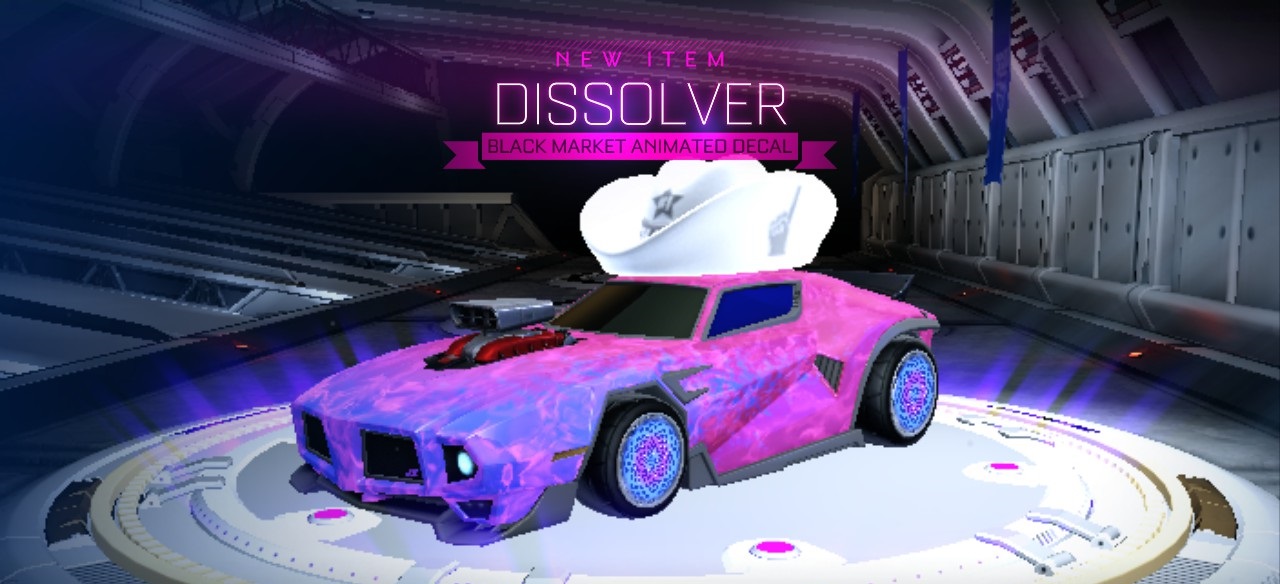 To get one of this decal, you have to try your luck on opening Triumph crates with keys or decryptor. Although there's player said he got Dissolver with a decrypter, it seems the odds to most of players are too low. What's more, although you believe that decryptros give better stuff in opening crates, but not everyone has a decrypter on hand to try and the items unlocked by it are untradeable.
So if you are not so luck to obtain the Dissolver by opening crates but want to equip it on your car for make others jealous, the best and fast way is find a good trade for it. Now our store - RocketPrices.Com are selling this Dissolver (Universal Decal), Hypnotik (Exotic Wheels) and all new Triumph crate items now. The most favorable prices in market, instant delivery, 100% safe transaction are guaranteed here!
Special deals are available for all Rocket League Triumph crate items now:
1. Use Biggest Discount Coupon "HOT" To Save Most On Buying Dissolver, Triumph Crate Items, and all Rocket League Crates, Keys, tems!
2. Also if you need tradable keys to opening crates or do trade with other players, we offer "buy keys get free crates" to promote sales now, click here to get know more details!
Don't Miss The Opportunity! Now click below links to buy and make others jealous:
Also if you have Dissolver and other new items want to sell for making some money or keys, welcome to click SELL TO US and do the best Rocket League trade with us for mutual benefits! More special deals for Rocket League items will be updated here, stay tuned!