Jurassic World: Fallen Kingdom is conquering the cinemas and The Jurassic World Car Pack DLC is coming to Rocket League on June 18 for $1.99! We have the info, the contents, and pictures of the new pack for you.
Rocket League Jurassic World Car Pack DLC Release Date & Price
In keeping with the current movie, Rocket League also gets a thematic, Jurassic World Car Pack DLC donated by Psyonix today. Appear the downloadable addition on 18 June 2018, but not for free. If you want to come into possession of the additional content, then you have to invest $1.99 in the DLC purchase. What awaits you is shown in a trailer and some pictures below.
Rocket League Jurassic World Car Pack DLC Contents & Items
The Jurassic World Car Pack, as the new licensed addition is known, contains the distinctive Jeep Wrangler from the movie series, with its own unique wheels and engine audio. When used on the blue team, it'll sport liveries from Jurassic World, while the orange team proudly displays the iconic livery from the original Jurassic Park trilogy.
The scope here also includes both Jurassic World and Jurassic Park Decals, depending on which team you are in at the moment. This will appeal to both the old and new Jurassic Park fans. The Jeep Wrangler also comes along with its unique wheels and engine sounds, giving it a gas-powered Jeep image of the cars from the movies.
Would you rather dive into the spirit of the Tyrannosaurus with other battle cars? Life finds a way, as it is called, and so does the T. Rex Goal Explosion, which can be used with any Battle-Car in Rocket League. In addition, the DLC includes a new themed topper, three player banners, and three antennas. All these new Rocket League items are only available by purchasing the DLC, and cannot be traded in the market with Rocket League keys like the new Impact crate items.
The contents of the Jurassic World Car Pack:
- Jurassic Jeep Wrangler Battle Car - featuring a Jurassic World Decal for the Blue Team and a Jurassic Park Decal for the Orange Team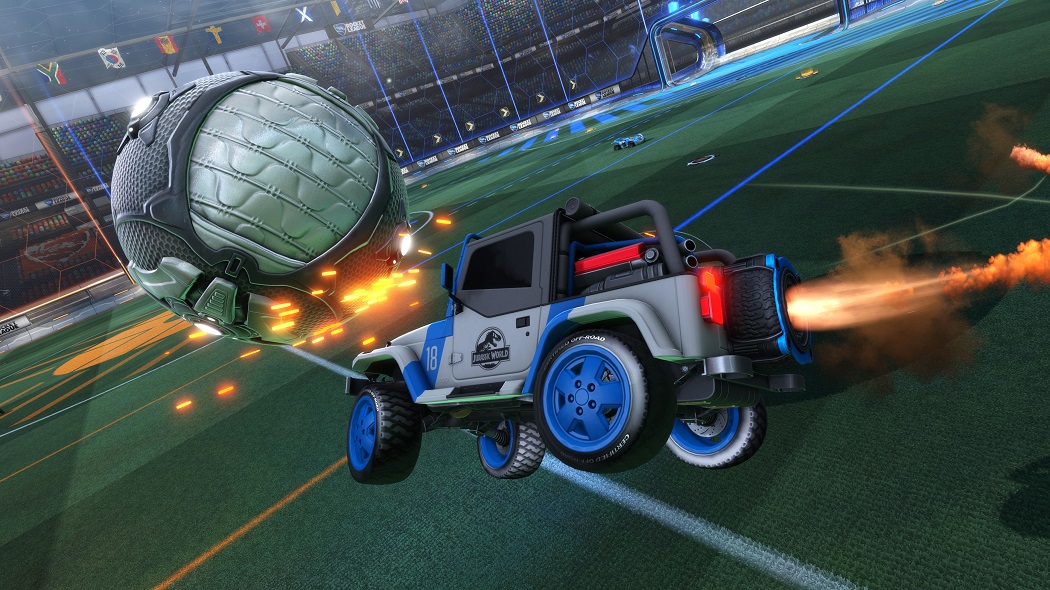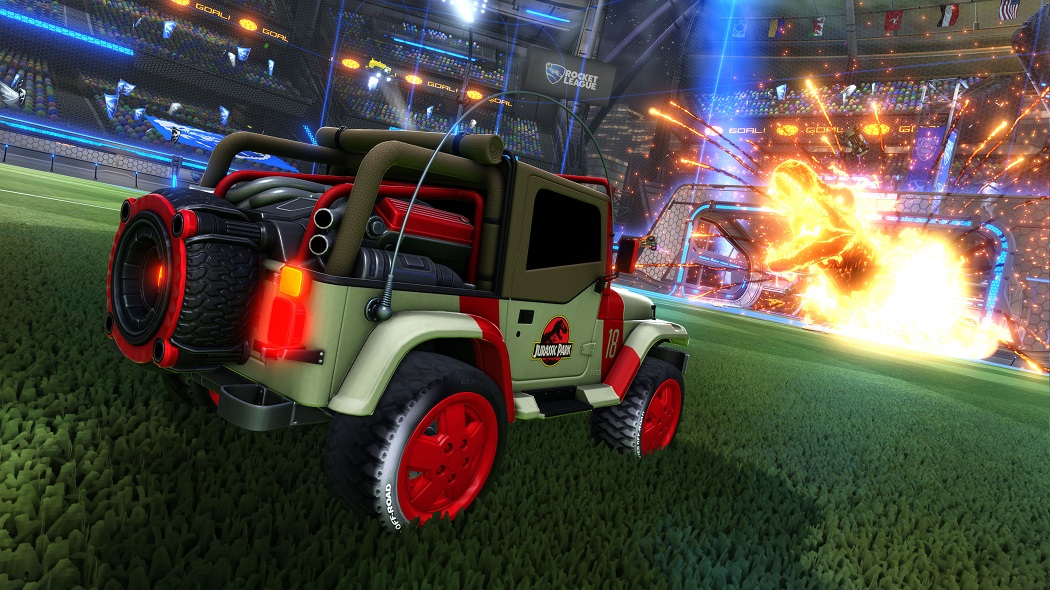 - T. Rex Tor Goal Explosion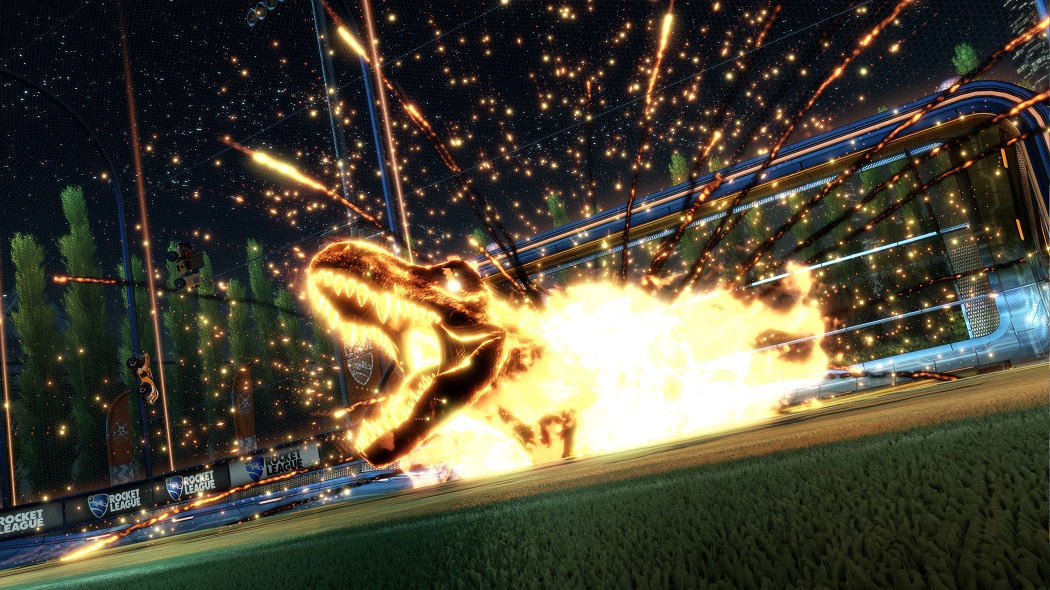 - Jurassic Park hard hat Topper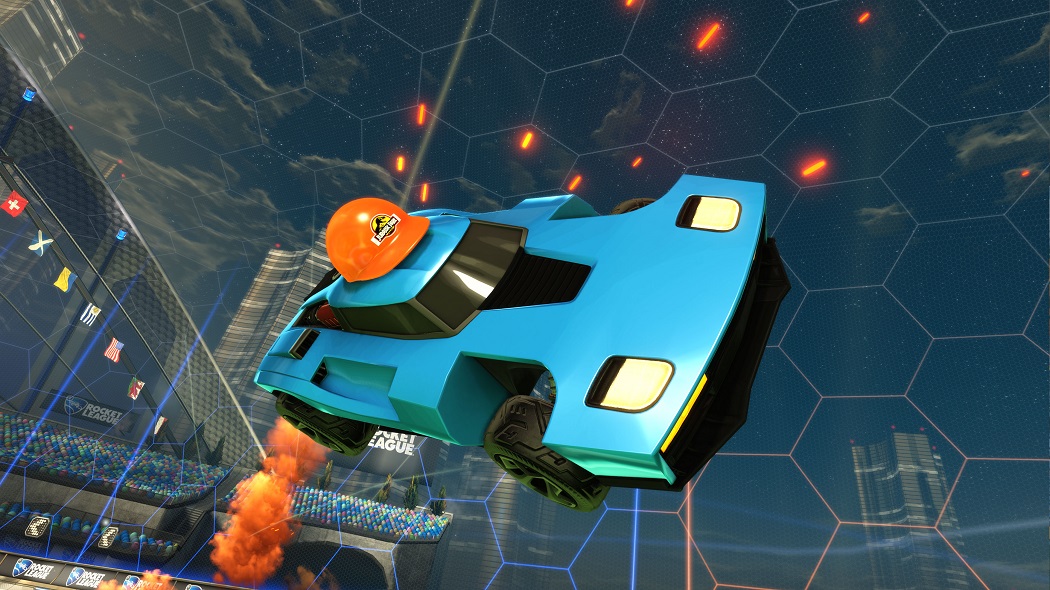 - Jurassic Park, Jurassic World and Mr. DNA Player Banner
- Jurassic World, Jurassic Park and InGen Flags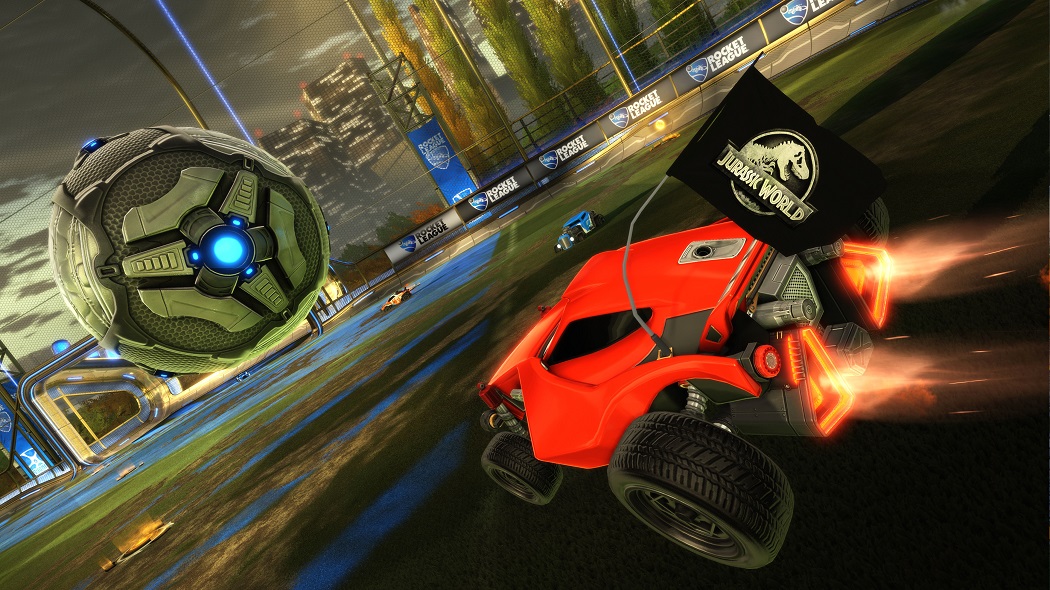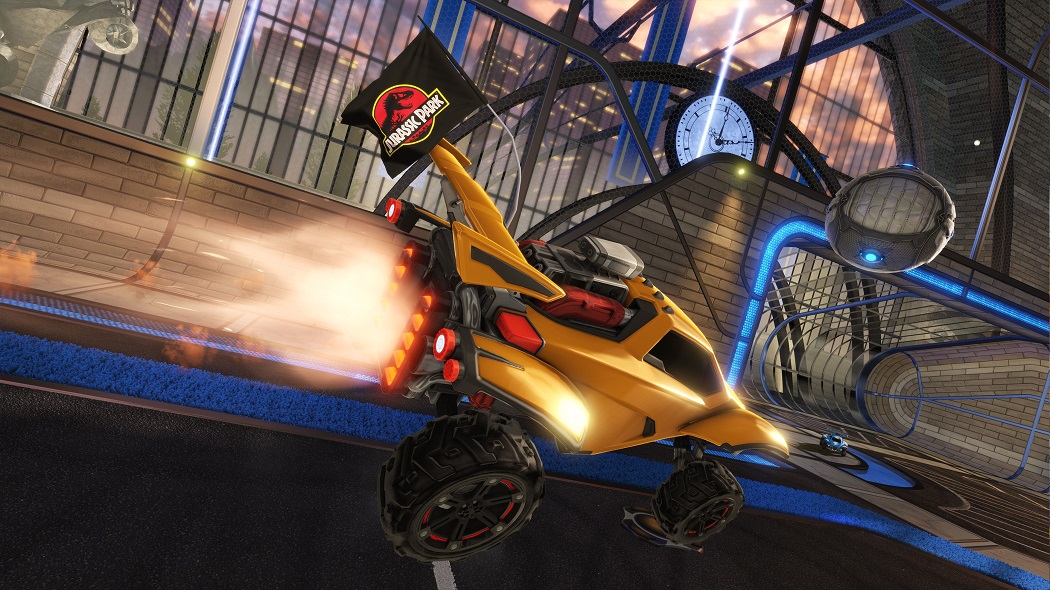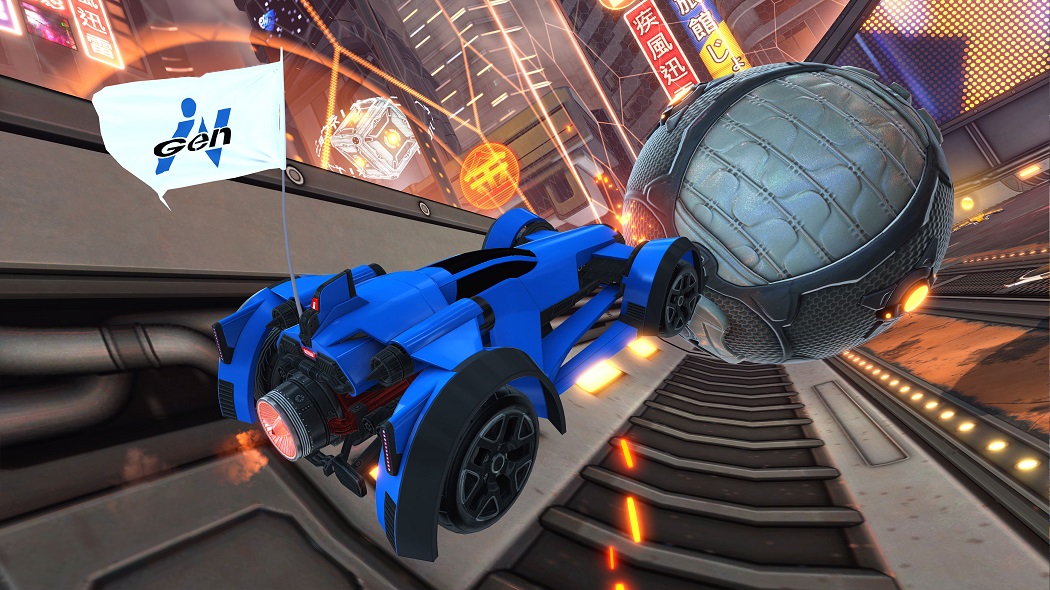 Just recently, a new update was released for Rocket League. Among the most important innovations, which brought the Salty Shores update, is the eponymous arena. Added to this were new Rocket League items, playlists and more. The complete changelog for the Rocket League Jurassic World Car Pack can be found on the official website of the title.