Greetings, thanks for all your support! Our event "Play Free Rocket League Crate Simulator Win Free Crates" is still going on, in weeks since its launch on our site, thousands of players have joined this completion for free crates and hundreds of players have won free Impact crates here! In order to sincerely give back to our customers, we are planning to add more giveaways including big discount coupon, more free Rocket League Keys and hot crates to the rewards list of this event in the nearly future!
Get Your Rewards (20 x Impact Crates) Now!
Over one thousand of free Impact crates have been sent to the winners of Play Free Rocket League Crate Simulator Win Free Crates successfully! But there are still some winners not pick up their rewards here yet, may be you are still have question on how to get reedem your free crates, here we would like to give you a simple guide again:
1. If you have joined this event and opened crates here, please go to the page https://www.rocketprices.com/rocket-league-crate-opening-top-10-rank to check if your name ranked on Top 10. If you are ranked on Top 10, and the Reward line marked as Sent, it means you can go to get your reward now. How to redeem your free crates? Keep reading the below steps.
1) Click "Sent" go to update your right Trade Info for getting your free crates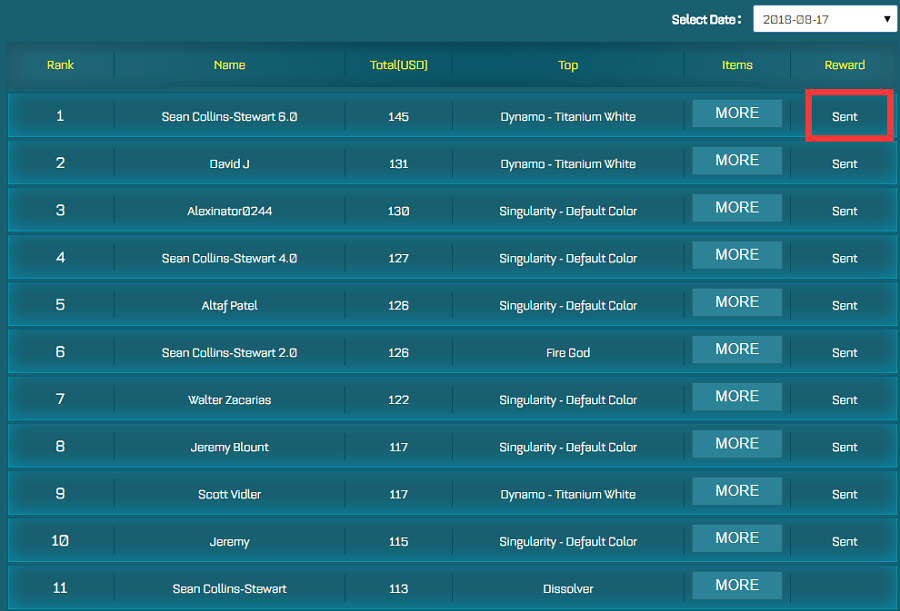 2) E-mail with a special rewards order No. from our site will be sent to winners on the next day, you can click the link in the e-mail to update Trade info for your reward delivery;

3) If your name is on the top 10 place of any date, please Sign In your account, you can also you can check it under "My Rewards Order No" on your account, then Click the order No. or search the Order No. on https://www.rocketprices.com/order;


2. Fill up your correct Trade Info and E-mail address (the one you used to register), then click SUBMIT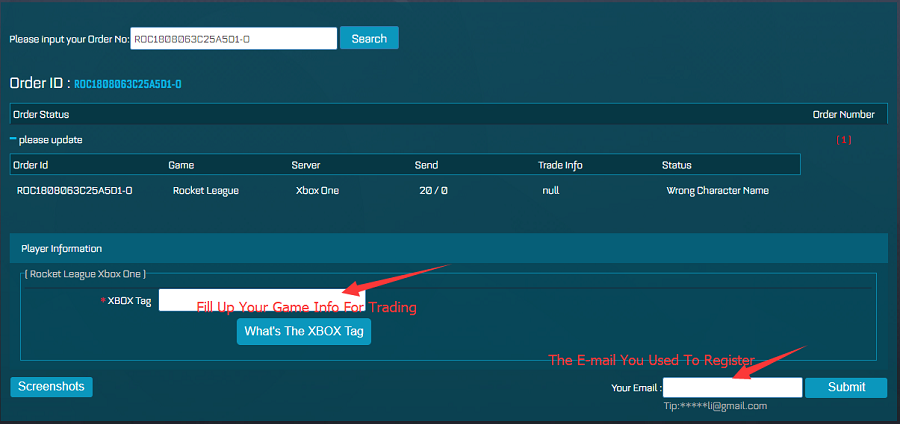 3. Once your rewards Order status updated, our trader will send your invite and trade the free crates in-game
Please Hurry Up To Check & Receive Your Rewards!

More and Better Rewards For "Open Free Crates Win Free Crates" Coming Soon!
Our new event - Open Free Crates Win Free Crates has achieve great success, thanks for all of your supports and kindness, more and betters rewards would be added!
1. Biggest Discount Coupon (Maybe up to 10% off) will be sent to the winners to use for buying Rocket League items including Rocket League Keys and crates on Rocketprices.Com!
2. Now we have free Impact crates for winners, in the future, if the players over 500 per day, Hot Rocket League crates and tradable RL keys for all platforms would be rewarded to the winners of Top 10 Crate Opening on our Rocket League Crate Simulator!
3. More free giveaways and special offers for Rocket League Trading will be released here, stay tuned!