Rocket League Frosty Fest 2018 is finally here, the new winter themed items especially Golden Eggs drive players crazy in farming Snowflakes in game! Have you tried your lucky and smashed out Black Market decals in golden gifts? Or are you still doubt is worth buying the golden gift? Keep reading this guide, you can find out the Rocket League Golden Gifts Contents and more details.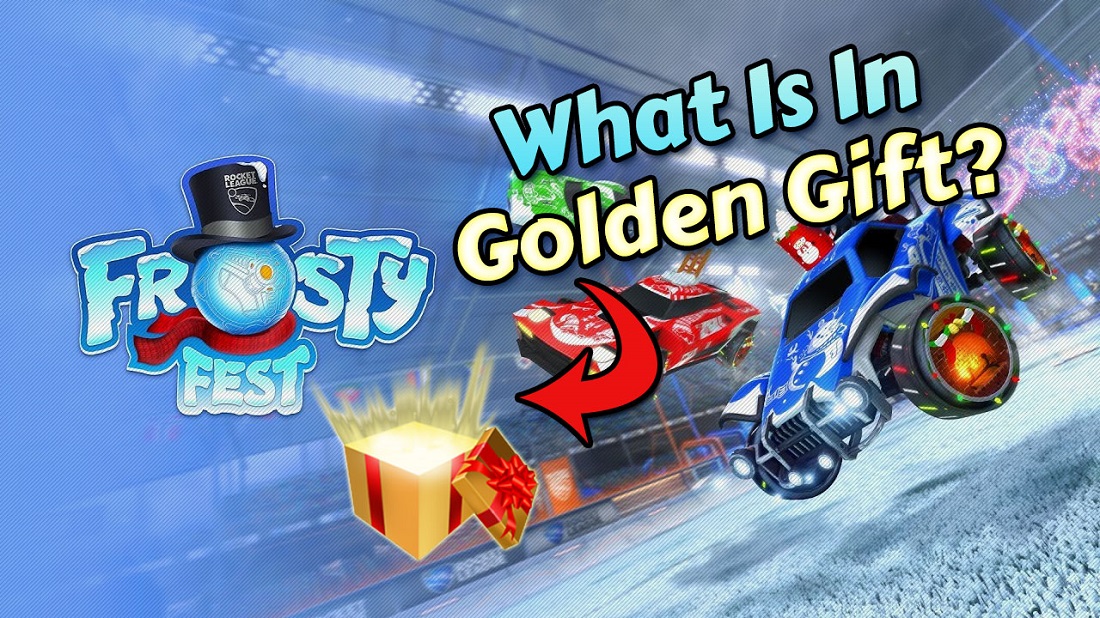 RocketPrices.Com as a professional store for Rocket League items, we always walk in the forefront of RL trading and know what're the most-sought crates, decals, wheels and items in the Rocket League market currently. No doubt, with the last yearly Rocket League event in full swing, the new frosty fest items are hot now, and the Golden Gifts worth your snowflakes and money.
How To Get Golden Gifts Fast In Rocket League?
Way 1 - Use 150 snowflakes to redeem 10 Golden Gifts in the game, it's really a pain to collect snowflakes even you can follow these tips on How To Farm Snowflakes Fast in Rocket League.
Way 2 - Trade with other players in RL market, yes, this is a good way, but the Golden Gifts prices on platforms are way to a bit high now, and would be higher after the event, what's more you need to study the trading market carefully otherwise you would do a unfair trading and take risk from scammers in market. Let's take a view of the Rocket League Golden Gifts Prices on four platforms by clicking below links:
Rocket League Golden Gifts Price PS4
Rocket League Golden Gifts Price Xbox One
Rocket League Golden Gifts Price PC
Rocket League Golden Gifts Price Switch
Way 3 - So most players choose to buy Rocket League Golden Gifts from us, as our low price and fast delivery are really worth comparing to you spend game time on farming by yourself. What's more, no quantity limited here, you can buy any amount of Golden Gifts as your wish here, a large stock to meet your demand!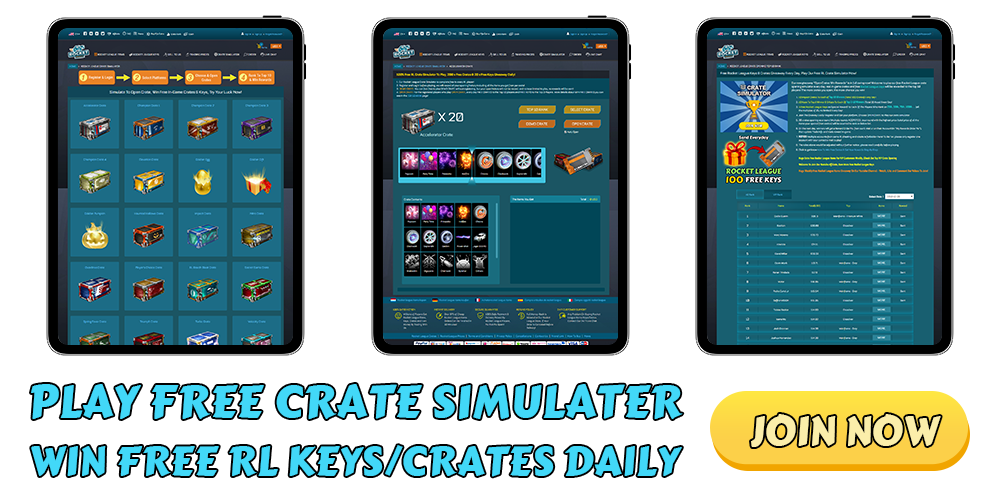 Rocket League Golden Gifts Contents & Items
But some players are still not sure exactly if it is really worth to buy Golden Gifts? What items are inside of Frosty Fest 2018 Golden Gifts? As announced in official post, the limited-time Golden Gifts unlock items from the Nitro, Turbo, Overdrive, and Secret Santa Crates. So we can expect to obtain below items from the Golden Gifts which are contained in above crates.
These are the 64 items from the Nitro, Turbo, Overdrive, and Secret Santa Crates, including 6 Black Market Decals, 8 Exotic Wheels, 5 Black Market Goal Explosions, 4 Import Cars and 4 Import Rocket Boosts:
Decals
Breakout Type-S Mobo (Rare)
Breakout Heiwa (Rare)
Breakout Rad Reindeer (Rare)
Takumi Sticker Bomb (Rare)
Takumi Aqueous (Rare)
Dominus MDGA (Rare)
Dominus Suji (Rare)
Dominus Holiday Deco (Rare)
Octane ZSR Jiangshi (Rare)
Octane ZSR Funnybook (Rare)
Octane Buzz Kill (Rare)
Octane Griffon (Rare)
Octane Lone Wolf (Rare)
Octane Christmas Tree (Rare)
Masamune Kawaii (Rare)
Endo Spatter (Rare)
Mantis Cold Front (Rare)
Octane Snakeskin (Very Rare)
Breakout Vector (Very Rare)
Takumi Vector (Very Rare)
Endo MG-88 (Very Rare)
Bubbly (Black Market)
Spectre (Black Market)
20XX (Black Market)
Biomass (Black Market)
Hexed (Black Market)
Tora (Black Market)
Wheels
Fireplug (Very Rare)
Septem (Very Rare)
SLK (Very Rare)
Peppermint (Very Rare)
Triplex (Import)
Draco (Exotic)
K2 (Exotic)
Roulette (Exotic)
Kalos (Exotic)
FGSP (Exotic)
Turbine (Exotic)
Christmas Wreath (Exotic)
Wonderment (Exotic)
Bodies
Mantis (Import)
Endo (Import)
Centio V17 (Import)
Animus GP (Import)
Rocket Boosts
Hexphase (Very Rare)
Xenosplash (Very Rare)
Yuletide (Very Rare)
Neo-Thermal (Import)
Tachyon (Import)
Magic Missile (Import)
Winter Storm (Import)
Goal Explosions
Electroshock (Black Market)
Fireworks (Black Market)
Sub-Zero (Black Market)
Hellfire (Black Market)
Happy Holidays (Black Market)
Trails
Blazer (Very Rare)
Lightspeed (Very Rare)
Friction (Very Rare)
Candy Cane (Rare)
Paint Finish
Circuit Board (Rare)
Glossy Blocks (Rare)
Furry (Import)
Player Banners
Winter's Warmth (Very Rare)
Is it real worth to buy Golden Gifts? For help you guys to quell doubt, let's check out the famous Rocket League Youtuber Jon Sandman's video for Opening 20 x Rocket League Golden Gifts to see what items he got: