Finally, a brand new crate - Ferocity Crate and battle-car - dubbed Diestro will drops into Rocket League on February 25 (Monday) at 10:00 a.m. PST (6:00 p.m. UTC). It has been a long time we see a new Rocket League crate be released since the Rocket Pass added to the game. What contents are in the new Rocket League Ferocity Crate? New customizations, new items and, of course, a new car!
Rocket League Ferocity Crate
The new Ferocity Crate has 17 customizations, including the Diestro Battle-Car with Dominus hitbox.
Rocket League Ferocity Crate Items
New Diestro Battle-Car
The Diestro will be your new battle-car which is said to have the hitbox of the Dominus, meaning it should be viable in competitive play. With it, you will undoubtedly mark with class and dazzle your opponents of your style. So it would be one of the most used battle-cars for competitive play. To collect it, you will have to be lucky as usual on opening Ferocity Crate. The exit rates are indeed exactly the same as for other types of crates and you will have a package of skin before getting larger gifts. To your decryption keys! Will you give the Diestro a spin if you open it in the new crate?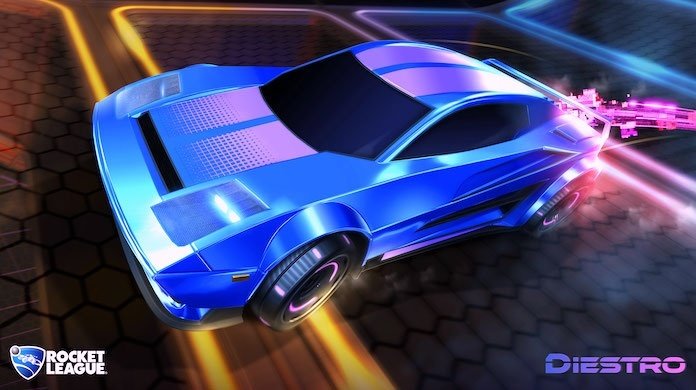 What else Rocket League items are in the new crate? Have not been announced officially, but some of said items are shown on the following teaser image.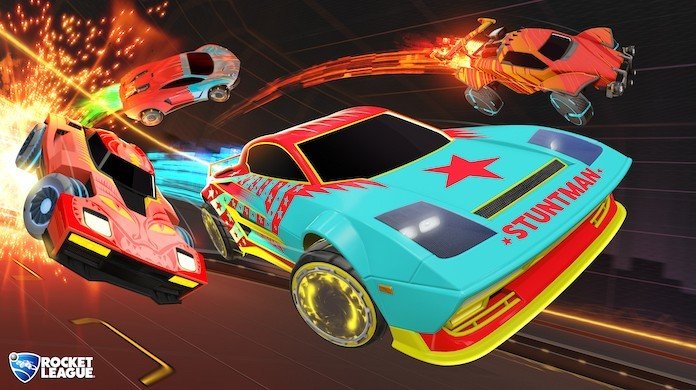 Here we present a full list of all the items in the new crate, also check out below video to preview all Rocket League Ferocity Crate contents:
Body
Diestro (Import)
Wheels
Jayvyn (Very Rare)
ASIK (Import)
Pyrrhos (Exotic)
Zowie (Exotic)
Decals
Breakout: Taniwha (Rare)
Twinzer: Good Shape (Rare)
Octane: Gale-Fire (Rare)
Octane: Winblast (Rare)
Octane: Tumbling Blocks (Rare)
Tumbling Blocks (Very Rare Animated)
Wet Paint (Black Market Animated)
Intrudium (Black Market Animated)
Hex Tide (Black Market Animated)
Rocket Boost
Glitch (Import)
Goal Explosion
Solar Flare (Black Market)
Paint Finish
Straight-Line (Very Rare)
Player Banner
Hat Trick
How To Get the Rocket League Ferocity Crate?
As usual, the Ferocity Crate can be obtained in-game for free as a drop, you only need to complete online games; or you can trade it with other players, while the Ferocity Crate price would be a bit high like 5 keys when it's first released! Then you can use Rocket League keys to open the crate to get the new Battle Car and other new RL Customization Items. But remember that playing games to collect crates are grinding, and drawing your favorite items out from crates are gambling, anyway we wish you good luck!
If want save money and time, buy Rocket League Ferocity Crate Items from RocketPrices.com is the best and smart choice. Top RL items trading store to help you collect all the new RL items in the earliest time! And you can join our Weekly Giveaways to get these new items for free!
Use coupon "ROC" to enjoy the best deal! Also you can get Big Member Discount by registering on our store: