The cold season is about to end - or at least it is in the northern hemisphere - and that makes the Psyonix team very happy. It is for this reason that Rocket League will have an event - Spring Fever in which the arrival of spring will be celebrated. In this guide, we will show you the start & end time, new crates, new items and all details of the Rocket League Spring Fever Event!
Rocket League Spring Fever Event Start & End Time
Spring Fever Start Time: Monday, March 19, 10am PDT (1pm EDT, 7pm CET on March 19)

Spring Fever End Time: Monday, April 9, 5pm PDT (8pm EDT, 2am CET on April 10)
Rocket League Spring Event Items - Spring Fever Crate & New Items
Basically, the Rocket League Spring Event use the same system Psyonix has deployed in the past for other seasonal events that have revolved around things like Christmas and Halloween. New in-game Events, Event Crates, New Decryptors, New Limited-time Currency will drop to the game during the Rocket League Spring Fever. Want more details on how does this work? Keep reading:
Rocket League Spring Fever Crate
During the event, new Rocket League Spring Fever Crate is available in the game, similar to the Haunted Hallows crate, you can obtain the Rocket League Crate by three ways:
1. Play some Online Matches and obtain a new Spring Fever Crate as a drop, the crate will require a Key or a Decryptor to unlock.
2. Unlock the Spring Fever Crates using new spring currency'Flowers', the crate will require a Key or a Decryptor to unlock.
3. Buy Spring Fever Crates directly with real money through the Rocket League client (similar to buying Keys or Premium DLC Battle-Cars), the crate will not require a Key or Decryptor to unlock. Purchased Crates will not be tradeable, but items from purchased crates can be traded after the normal seven-day trade hold window.
Rocket League Spring Fever Crate Items
The new crate will include 10 new items that celebrate this time of year. Among them are antennas, decals and wheels inspired by flowers and forest animals.
Check below video made by player Edmaen to get know all details of Rocket League Spring Fever Crate Content:
Check some of them in the images that we present below which from official post :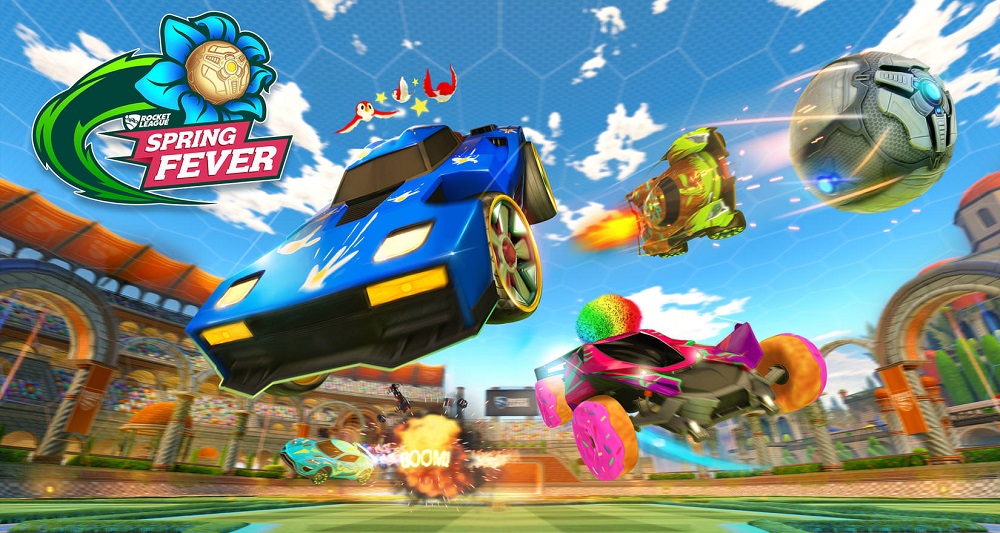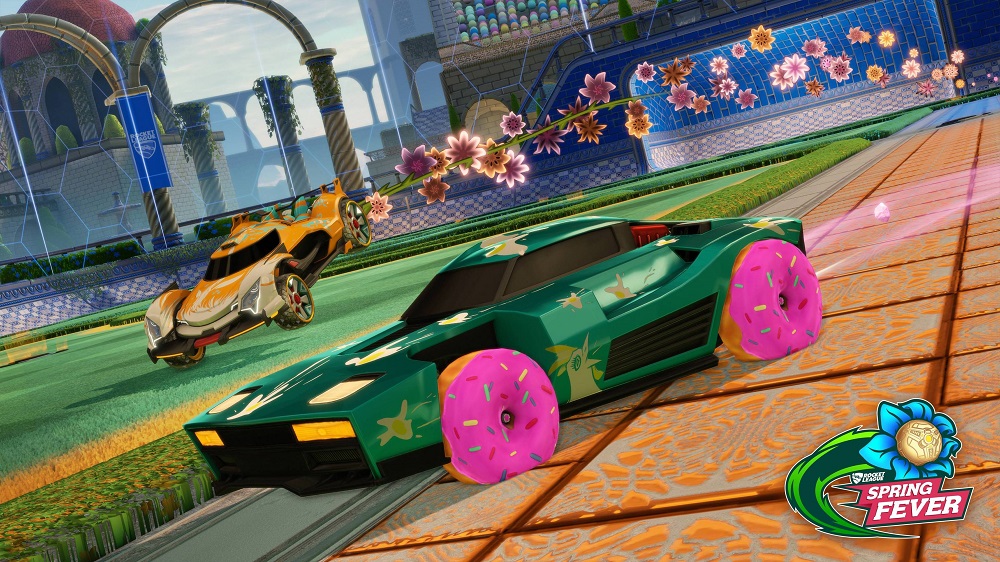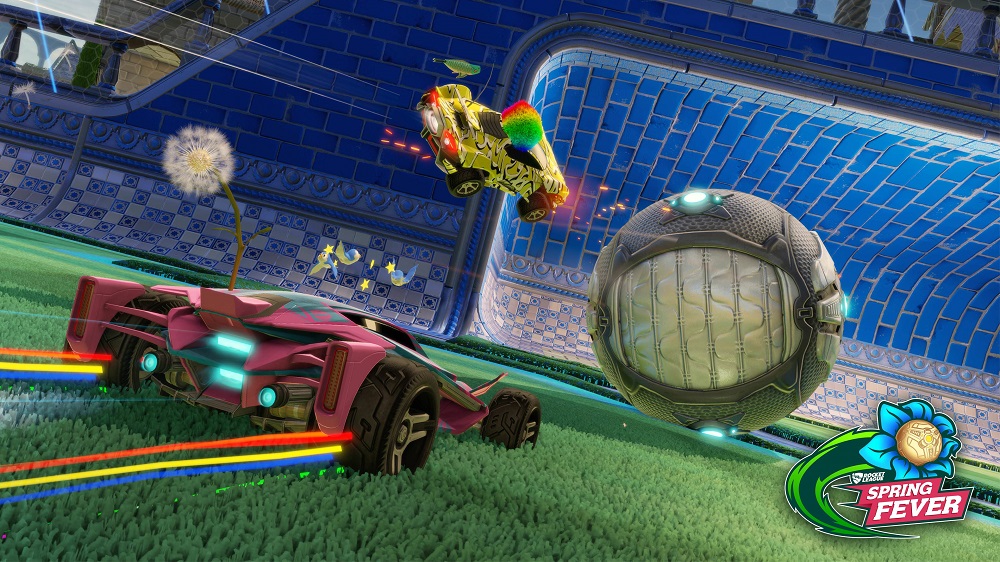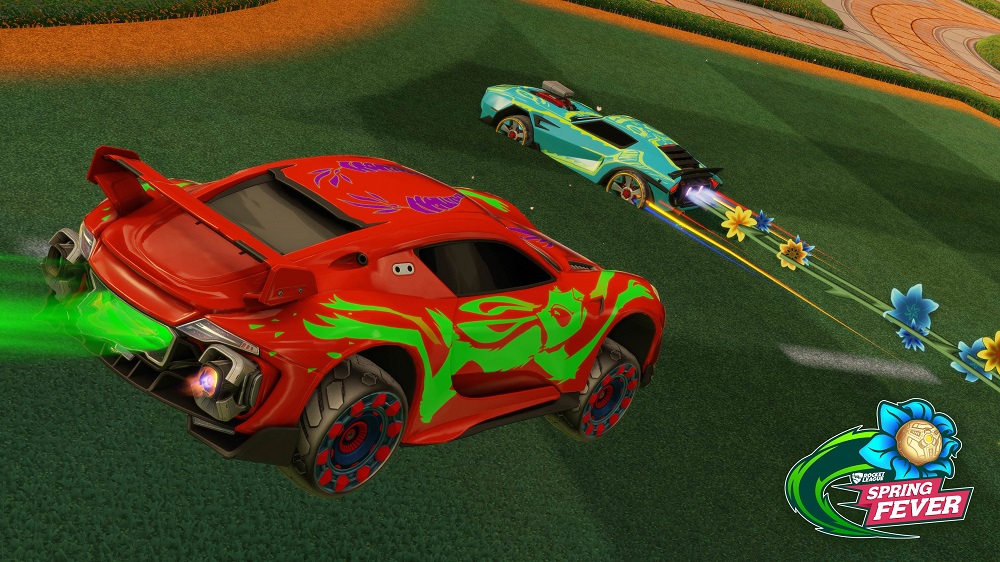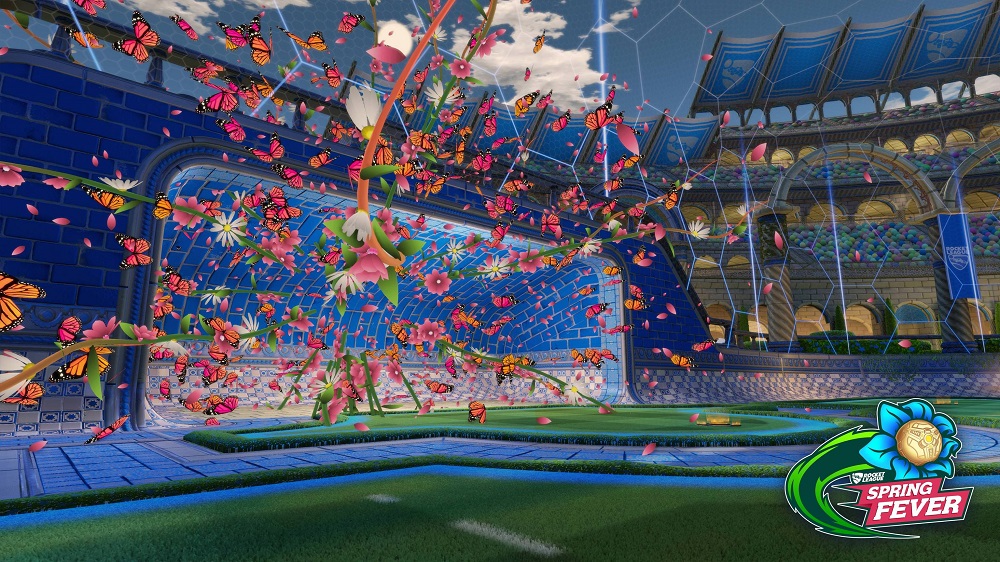 Rocket League Spring Currency - Flowers
A new limited-time currency - Flowers will be introduced to the game during the event. You only need to play (and complete) Online Matches to earn it. By simply clicking the 'Special Event' button on the main menu screen, you can redeem new Spring event items, decryptors, and locked Spring Fever Crates with the Flowers you earned.
Note: The Flowers currency can be spent throughout the Event, and will expire one week after Spring Fever is over, but don't worry -- Items purchased with Flowers DO NOT expire at the end of the event, and will remain in your inventory forever!
Normally, getting enough of the event-based currency to unlock all of the event-based items, isn't very hard. You'll have to play a decent amount of matches, but nothing much more than you usually would play on a more regular occasion.
Rocket League Spring Fever Decryptors
Also you can use Flowers currency to buy Decryptors which can be used to unlock any Crate (including Event Crates) in Rocket League. But remember: any Crate Item unlocked through the use of Decryptors will be untradeable. If you want to trade an unlocked item, make sure you use a normal Key.
What did you find the new spring event items? Are you excited for the new Rocket League spring event? More details about the Rocket League Spring Fever Crate Items will be updated here once they are available.
We take advantage of the fact that we talked about the Rocket League to tell you that its new Fan Rewards is already available. On the other hand, we noticed that Hot Wheels will launch an epic game set based on the Psyonix title. To finish, we tell you that it already has more than 40 million users.
Rocket League is available for game 4, Xbox One, PC and Nintendo Switch. Follow our new page to see more news related to it. If you are in market of Rocket League Items, welcome to check our offers.