Rocket League Anniversary Event ends on July 23, make sure you have earned enough balloons to unlock the golden eggs and cosmetics while they are available! After the birthday party, what is the next Rocket League update we can expect in the later summer? You can find out the new things will come to the game in July-August!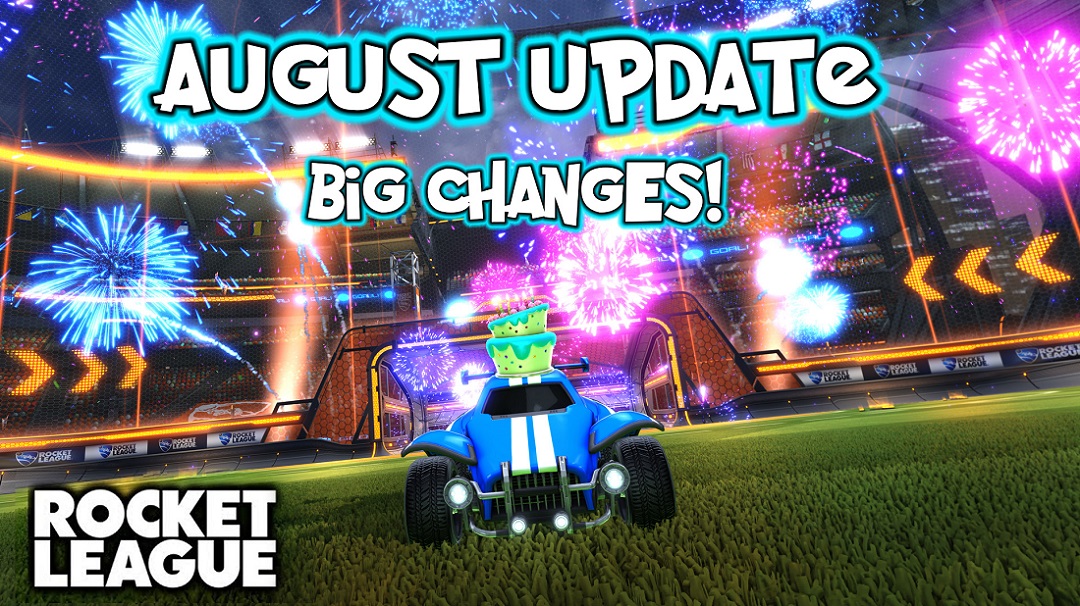 Huge Rocket League Feature Update Coming!
Earlier in the Rocket League Summer 2018 Roadmap, Psyonix has announced that huge Feature Update planned for late Summer. So we can expect the next Rocket League feature update follows the Anniversary event will release in July or August, including Throwback, cross-platform friends and parties, Progression 2.0 and Rocket Pass (the Anniversary Event arena).
Rocket League Throwback Mode
We're at the midway point of Rocket League's Anniversary Event, and fans are loving the event's new Throwback arena and asking Psyonix to keep it in a Permanent Playlist.
Psyonix has stated that Throwback will be available in Exhibition, Private, and Tournament matches after the Anniversary Event, but we think Throwback deserves a place among the other alternative game modes with their own playlist, including Hoops and Snow Day. It brings a new experience to Rocket League without drastically changing gameplay, and removing easy access to Throwback matches from fans would be doing them a disservice.
Rocket League Cross-Platform Party Support
Rocket League's cross-platform support is coming to different platforms this summer with Xbox One, Nintendo Switch, and PC players able to party up while they play together. Will the Rocket League keys and items can be traded cross-platform? We will see.
The Rocket ID system will work similarly to the identification systems found in the Blizzard app or Discord.
The in-game ID will be a combination of a name and a unique code (e.g. KoopaTroopa#1234).
Players will be able to use this unique ID to find each other no matter what platform they are playing.
game 4 players will be able to participate in cross-platform parties with PC players, but not Switch or Xbox players.
Rocket League Rocket Pass
Psyonix has announced a new way for players to earn Rocket League items while playing Rock is system includes both a free version and a paid version, and will be coming to every platform later this Summer. What is Rocket Pass in Rocket League? How Does Rocket Pass Work? Check our detailed guide for Rocket League Rocket Pass.
Rocket League Progression 2.0
What's more is that 'Progression 2.0' is coming too, changing how you progress in the game, which includes removing a level cap of 75 and rebalancing the progression curve, meaning that levels will take a fixed amount of XP instead of becoming longer as you level up. Players will also be converted to a new level appropriate to how long they've been playing, and leveling up will also grant an Uncommon, Rare, Very Rare, or Import items, rather than these drops being random. You can even earn new titles and banners at Level 100, which will be great for those who want to show off a bit.
XP updates are coming as a part of this too, and XP is going to become online-only, being based on the time played in matches as well as the score. New XP mechanics are also coming too, featuring Match Completion Bonus; Consecutive Games Bonus (for staying in Casual lobbies); Party Bonus; Leaver Penalty; Double XP Weekends; and more.
In addition to the above updates in gameplay, we still can expect more new contents such as new Rocket League Crates and items would be introduced to the game! More information will be updated here! Stay tuned!