Paint a basic but the most important customization option in Rocket League. With this option, you can change the color and paint texture of your Battle-Car by choosing colors from the two available team color schemes: Blue and Orange. In this guide, we will try to help you choose an appropriate and matching color for your car in a game as good as the Rocket League.
Actually, why are you gathered here!
Selection of colors - quite responsible occupation. Be sure to attach importance to color combinations, this is important!
The color scheme should not strain or irritate you in any way, but, on the contrary, return the harmony spent during the day. The choice of colors begins with deciding what you still want from the color design. Only this way you will be able to choose the best combination of colors.
If you want diversity, but not so radical as to talk about contrasts, "paint" the car in a harmonious combination of colors. The most winning examples of color combinations that can be easily combined with each other: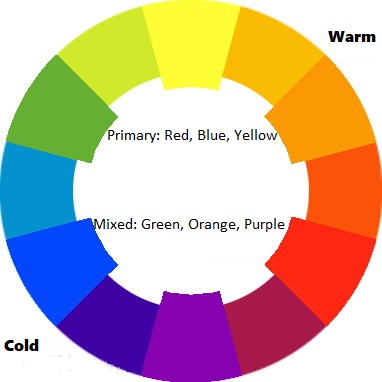 For red: pink - purple and orange - egg yellow
For orange: red - pink and egg yellow - yellow
For yellow: orange - egg yellow and lime - lime
For green: lime - light green and aqua - blue
For blue: green - celadon and lilac - purple
For violet: blue - lilac and pink - red
The third type is a game of contrasts.
For fans of the original and bright - play on contrasts. Each color on the palette has its own "antipode":
Red - Green
Orange - Aqua
Egg Yellow - Blue
Yellow - Lilac
Lime - Purple
Light green - pink
But here it is important to remember that in our game the cars are two-color, the first team has from red to yellow + the color you want, and the second team has from blue to green + the color you want, you should understand this.
The magical combination of colors
In the color palette, each paint has its own pole, thanks to which Our touch car becomes bright, fantastic or unusually stylish. The antipode table helps to create a contrasting color combination:
Orange and Purple.
Blue and yellow.
Purple and lime.
Pink and light green.
Light yellow and lilac.
Green and fiery red.
If you are a fan of futuristic diversity, but want to avoid sharp contrasts, choose color harmony from classic connections.
Gray - with blue, blue, yellow, green, black, red, pink.
Purple - with yellow, light green, golden, orange.
Lilac - with chestnut, gray, light purple.
Pink - with burgundy, brown, gray.
Green - with black, gray, red, orange, burgundy, yellow.
Brown - with pink, yellow, golden, beige, gray.
Blue - with gray, red, gold, burgundy.
Blue - with orange, red, light purple and blue.
Last, want to buy Rocket League items for PS4, XBOX ONE, PC and Switch fast and safe online? RocketPrices is your best RL items store, rich experiences for Rocket League Trading! We not only provide the cheapest RL Keys, Crates, Items, also offer other trading services, such as Rocket League Prices, Rocket League Crate Simulator with free keys/crates! Enjoy!