Congratulations to the 7 lucky ones for winning our Huge Weekly Giveaway 2!
⭐Winner 1: Lolueren Jim
⭐Winner 2: Shayan Ra
⭐Winner 3: Swqiino
⭐Winner 4: Ethan S.
⭐Winner 5: CatarinaxRock
⭐Winner 6: Blake Fabick
⭐Winner 7: Cyrille LERY
⭐ Now follow below steps to get your rewards - the corresponding Nimbus cars:
►1) We reply your original comment on our Giveaway 2 video with details about sending rewards, including the link to redeem the Reward Order No. on our site, for example:

►2) You get the link and fill up your private game info on it, then click "Check" to get the Order No. (like ROC18XXXXXX) for trading reward in-game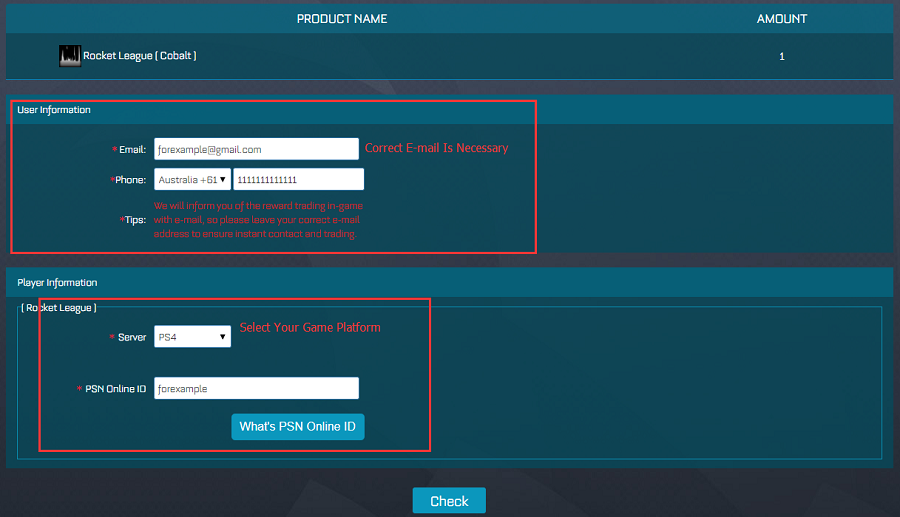 ►3) Edit your original comment and add the order No. on it, for that we can make sure you are the winner are going to take the reward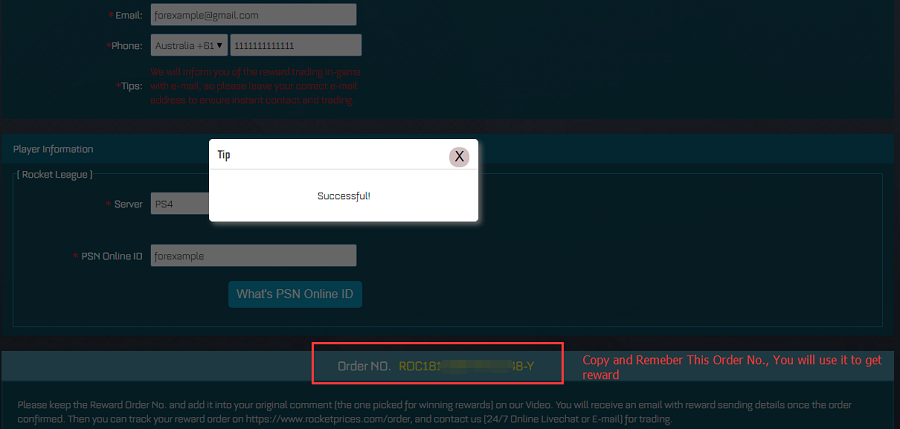 ►4) We check your comment and get your Reward order No., then send you e-mail to inform you trading in-game after confirming the order info

►5) Our trader will invite you in game for trading. You can track your Reward Order No. on https://www.rocketprices.com/order anytime, or check delivery on 24/7 LiveChat
NOTE: We never ask you pay for the Reward order and send back the items in-game after trading, please ignore anyone who ask you about the rewards Order details or send back items, Beware of being cheated!
►6) Any problem about Giveaway, please message us on Facebook (@RocketItemsPrices)
Reward Details To Each Winner
⭐Winner 1: Lolueren Jim ► Reward 1
Body: Lime Nimbus
Decal: Austromancer
Wheel: Lime Capacitoriv
Boost: Saffron Cloudburst III
Topper: Saffron Cromulon
For Switch Players: 5 Free Keys Instead
⭐Winner 2: Shayan Ra ► Reward 2
Body: Nimbus
Decal: Biomass
Wheel: Black Cauldron
Boost: Saffron Cloudburst III
Topper: Dragon Wings
For Switch Players: 10 Free Keys Instead
⭐Winner 3: Swqiino ► Reward 3
Body: Pink Nimbus
Decal: Tora
Wheel: Pink Grimalkin
Topper: Pink Wildcat Ears
Boost: Saffron Cloudburst III
For Switch Players: 15 Free Keys Instead
⭐Winner 4: Ethan S. ► Reward 4
Body: Sky Blue Nimbus
Decal: Trigon
Wheel: Demon Disc
Topper: Cobalt Halo
Boost: Saffron Cloudburst III
For Switch Players: 20 Free Keys Instead
⭐Winner 5: CatarinaxRock ► Reward 5
Body: Grey Nimbus
Decal: Heatwave
Wheel: Grey Hypnotik
Topper: Wizaro Hat
Boost: Saffron Cloudburst III
For Switch Players: 25 Free Keys Instead
⭐Winner 6: Blake Fabick ► Reward 6
Body: Orange Nimbus
Decal: Lime Wet Paint
Wheel: Orange Troublemaker IV
Topper: Pumpkin
Boost: Saffron Cloudburst III
For Switch Players: 30 Free Keys Instead
⭐Winner 7: Cyrille LERY ► Reward 7
Body: Crimson Nimbus
Decal: Crimson Mainframe
Wheel: Crimson Raijin
Topper: Crimson Witch's Hat
Boost: Saffron Cloudburst III
For Switch Players: 35 Free Keys Instead