You can get free Rocket League keys simply by playing games. But the chances of getting it are so minimal, that we better not count on it. Obviously, we can ask someone to donate them to us. But if we want a method to get them really, we can only think about trading. Although within trading there are several options, some of which you will automatically get keys and others in which you will have to study the market a bit.
Get FREE KEYS Easily and Instantly! Spend few minutes to play our FREE Rocket League Crates Opening Simulator (FREE to all Rocket League Players) on RocketPrices.com, you will get chance to win FREE Rocket League Keys and Crates, more than 200+ Keys & Crates giveaway EVERY DAY for ALL RL Players, and huge extra Rocket League Black Market items for VIP Customer EVERY WEEK! More details click here.

Keep reading, we explain all the methods to get free keys in Rocket League, from the options that you have simply played, to the best sites that exist to trade currently.
Get Free Keys In Rocket league
What are the keys to Rocket League for?
The keys are the game currency and have a price in real money. With them, we can buy boxes. But they are also the currency most used when making exchanges in trading.
In case you are interested here you have all the Rocket League tricks
Methods To Get Free Keys in Rocket league
By power, you can touch a key at the end of a game, as a reward. But the odds are so low, that very few people can boast of having received any. Although it should be noted that on display (against the machine) we are just as likely to touch us as in PvP or any other.
They can also be obtained by exchange. Someone who has bought them can donate them to us. Although obviously, this is not the reason for this article, it is not unnecessary to make it clear. Because it also has a lot to do with the really good method, trader:
RocketPrices.Com is a site where you can trade Rocket League keys, crates and items in Rocket League, you can sell your extra Rocket League items for keys, also can buy unlocked Rocket League keys safely and fast here.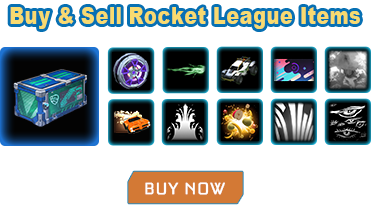 We have to register, give our data and others. And from there we can send and receive offers. Although the ideal is that we get into the Trading section (in the menu above) and start directly to get keys. Or to think about how to get them.
How to get free keys when trading in the Rocket League?
The first thing you can do is go around the section, understand the prices a little and look at those for which people pay with keys.
Sell Items
The second and most obvious thing you can do is to look at if you have and you have plenty of Rocket League items that are well valued in this market of user trading. And just like that, and selling them, we could obtain keys in exchange for our Rocket League items, totally free. The advisable thing is that before putting on sale an item you know the prices to which it is being sold.
Trade
Once we have discarded what we have left, if we want to continue earning keys, we have to professionalize the method. In addition, we will understand better how prices work. So now what we have to do is to know what the market price of a product is and try to buy it cheaper and sell it more expensive. In this sense, it works exactly like trading in Ultimate Team. You have to put time but ends up giving results.
For example, for a 20xx, our objective at the date of this article should be to sell 15 or 16 keys, as long as we bought it for 13 or 14 keys. We have come to do this trading by buying 13 and selling 16 by taking 3 margin Rocket League keys. Although obviously, it is much easier and faster to buy at 14 and sell at 15.
Barter
If we already know how to trade, barter is even more profitable. Since we can do a trading with objects, not just with keys. And it is more profitable because the price reference is more easily lost when someone wants an object and instead of paying in the currency that dominates (the keys), you pay with objects. Although to us it will require us to have perfectly clear the price in keys of all the objects that enter to form part of the exchange.
Of course, you will not be the only ones trying to barter to get more advantage. So when they propose one, be careful not to get ripped off. Or they will get free keys in Rocket League at your expense.