Welcome back to our best Rocket League Car Designs Recommend! Today we are presenting Black Market Decal - Fire God on the most popular cars. Find out how it fit the most popular cars you use and how the Mystery decal match with other Rocket League items.
Rocket League Fire God Decal On All Popular Cars
Rocket League Fire God is one of the newest Black Market Decals introduced in the Impact Crate. With its great-looking, it's currently one of the most expensive Decals in the game, valued at around 60-80 Keys, and is commonly referred to as Heatwave v.2. But we do think it looks more attractive and cooler on cars and goes along well with anything! How does the Mystery decal Fire God look on every Rocket League body? If you still have not previewed any designs with Fire God, watch below video which shows the Fire Gold on all popular cars in different colors painted:
Rocket League Fire God Prices
In our previous guide for Rocket League Car Designs, we have referred the black market decals are always the most-sought items in Rocket League, not only because they can be used on all cars, but also for their cool-looking designs can make your car eye-catching! So most of them are one of the most valued items in the Rocket League market. There is no exception to Rocket League Fire God, you can check its prices on different platforms here:
Rocket League Fire God Price On PS4
Rocket League Fire God Price On Xbox One
Rocket League Fire God Price On PC
Rocket League Fire God Price On Switch
As you see, if you want to get a Rocket League Fire God, you should spend a big amount of keys or crates for trading it from other players in the market. Or you have to try your luck on opening Impact Crate! But you can buy the Fire God on RocketPrices.Com at the lower prices, no matter you are on Xbox One, PS4, PC or Switch. Also, you can fast buy cheap Rocket League crates and tradable Rocket League keys here, discount coupon "ROC" can help you save more!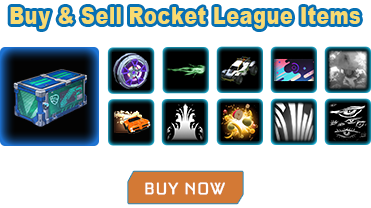 Here we present the pictures of Rocket League Fire God designs on all Cars with detailing the Rocket League items we used for each design:
Basic Designs
Decal: Fire God
Wheels: White Wonderment
Boost: White Ion
Topper: Cobalt Halo
Rocket League Fire God Designs On Octane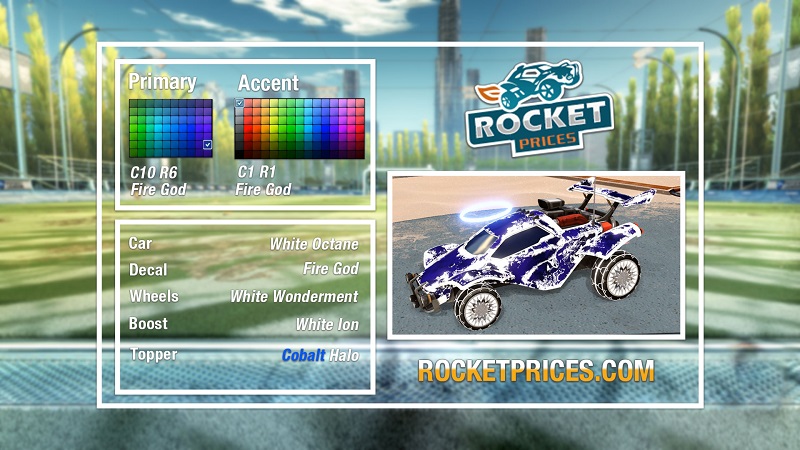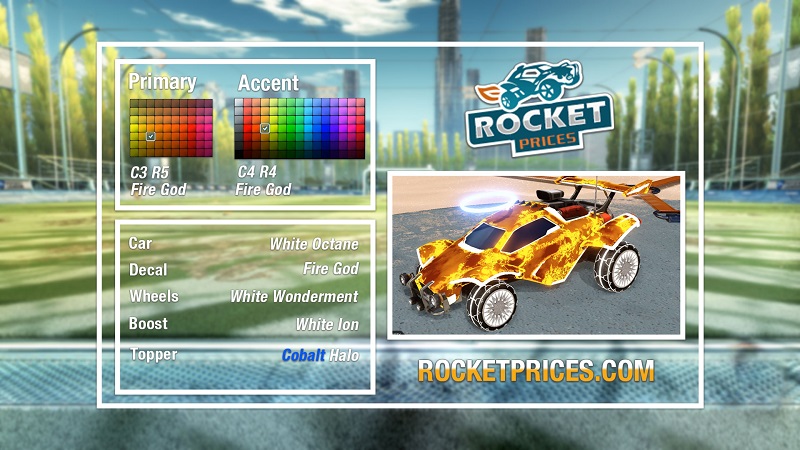 Rocket League Fire God Designs On Samurai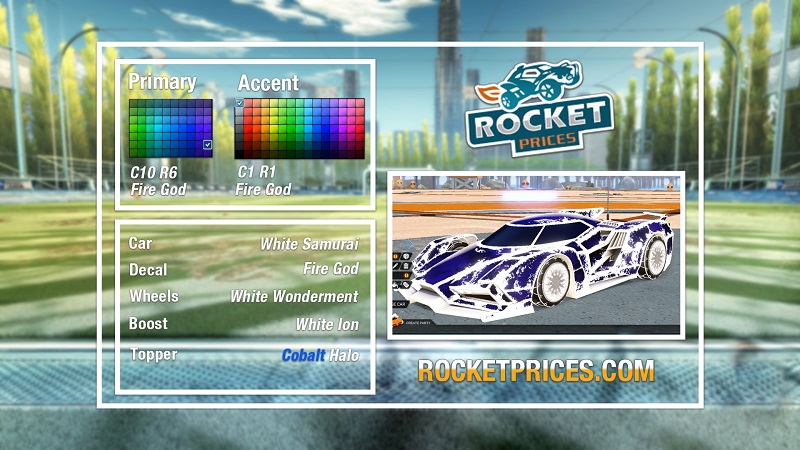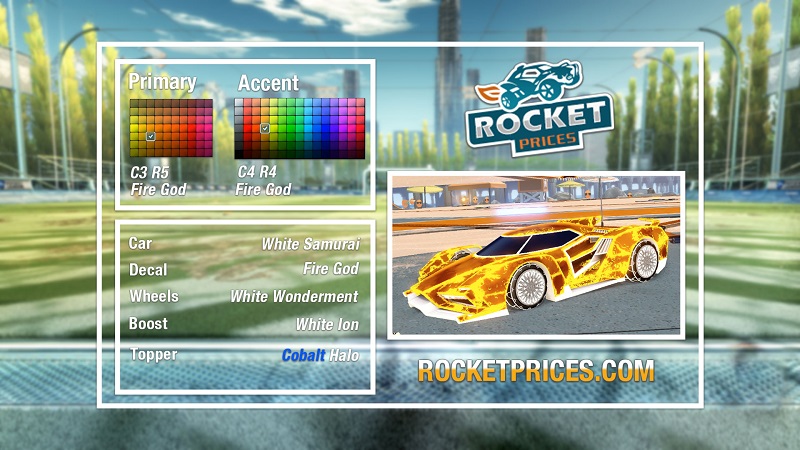 Rocket League Fire God Designs On Twinzer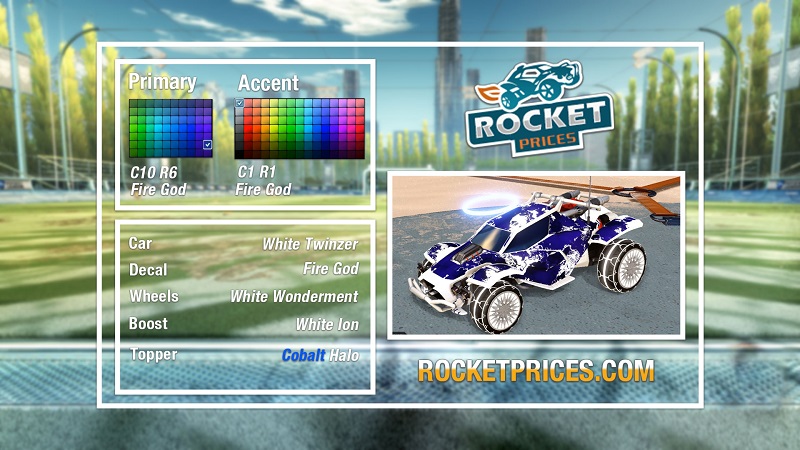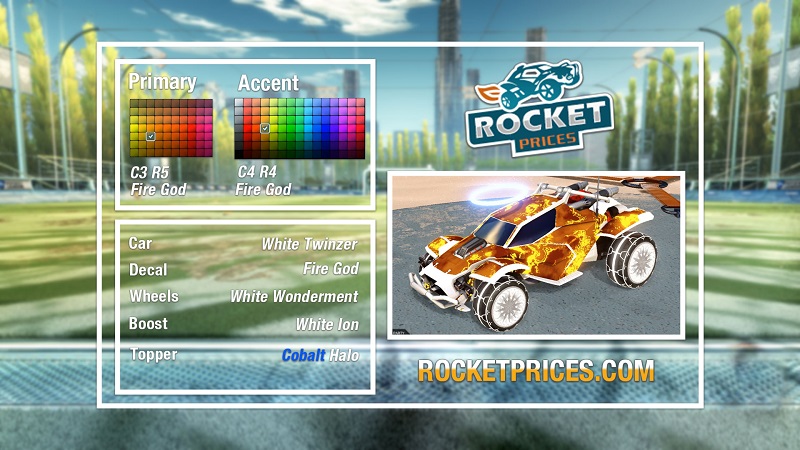 Rocket League Fire God Designs On Road Hog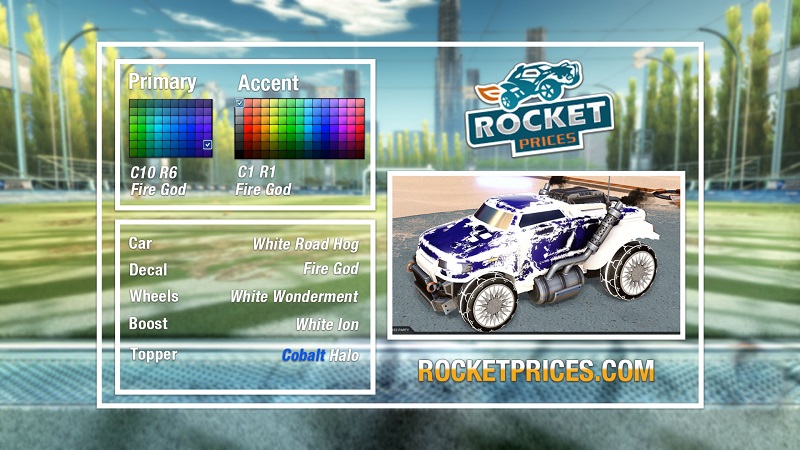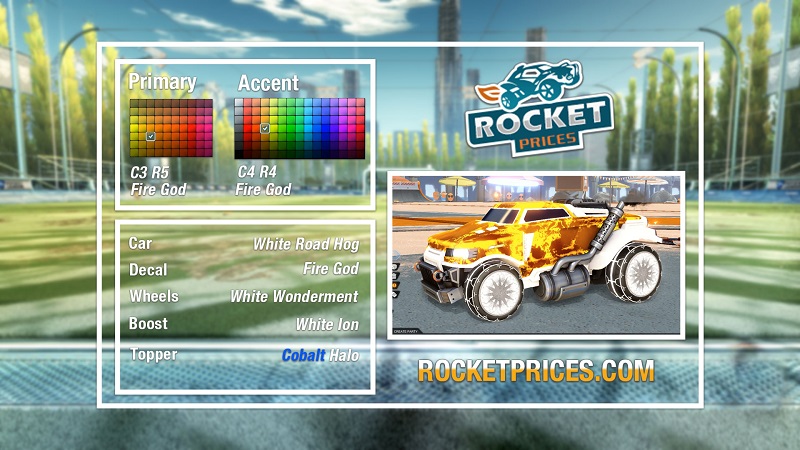 Rocket League Fire God Designs On Merc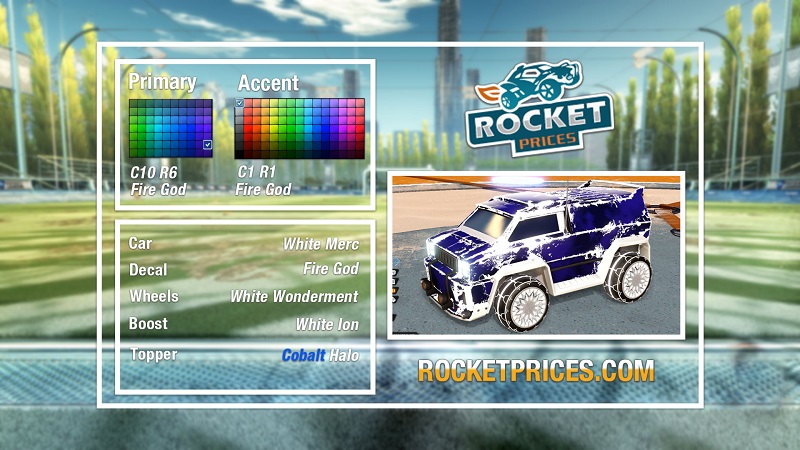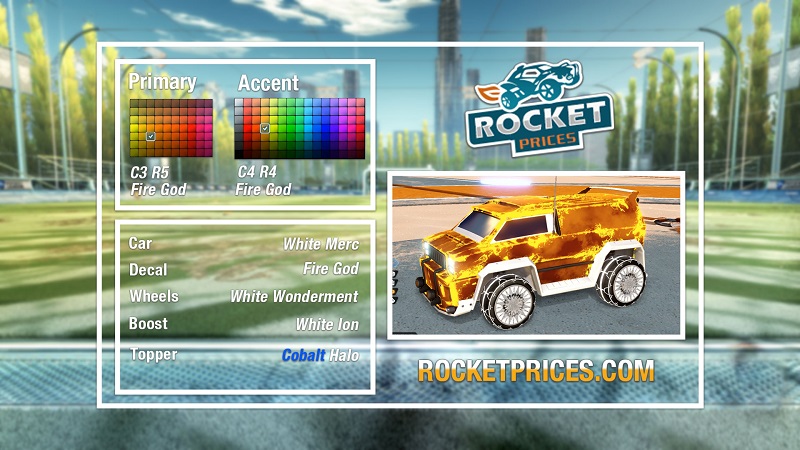 Rocket League Fire God Designs On Mantis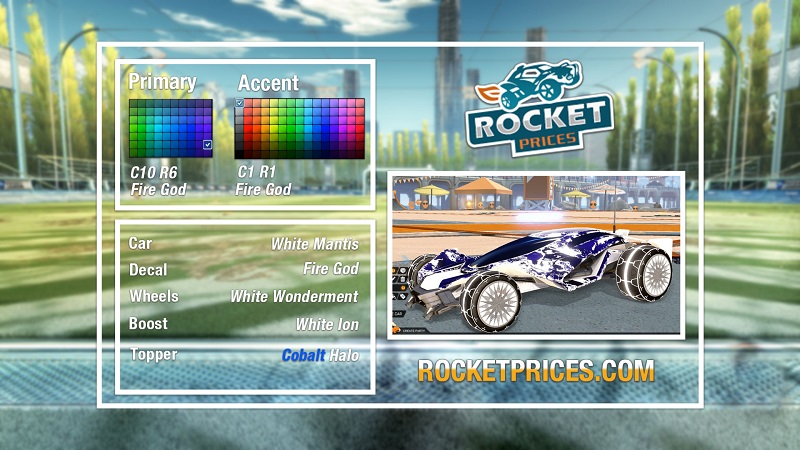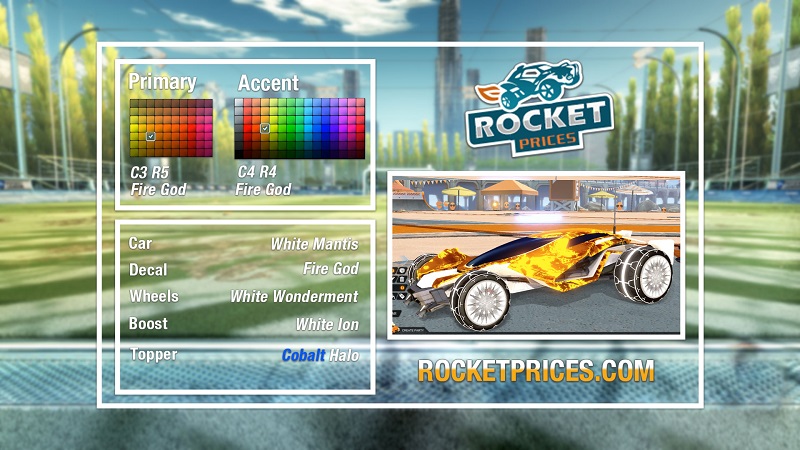 Rocket League Fire God Designs On Jager 619 RS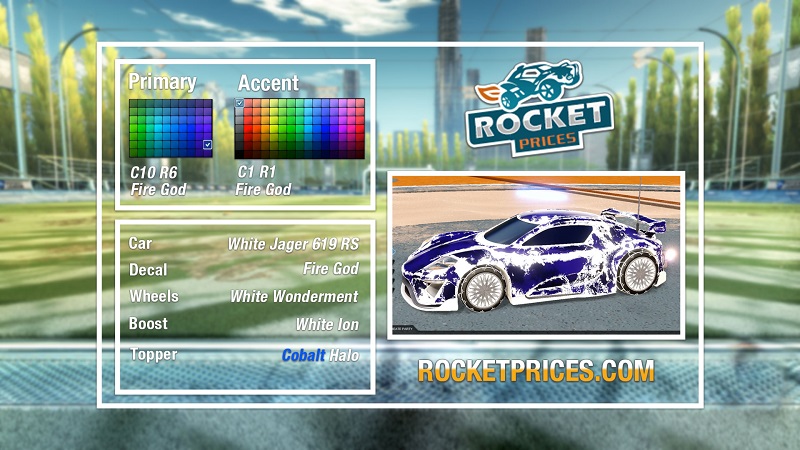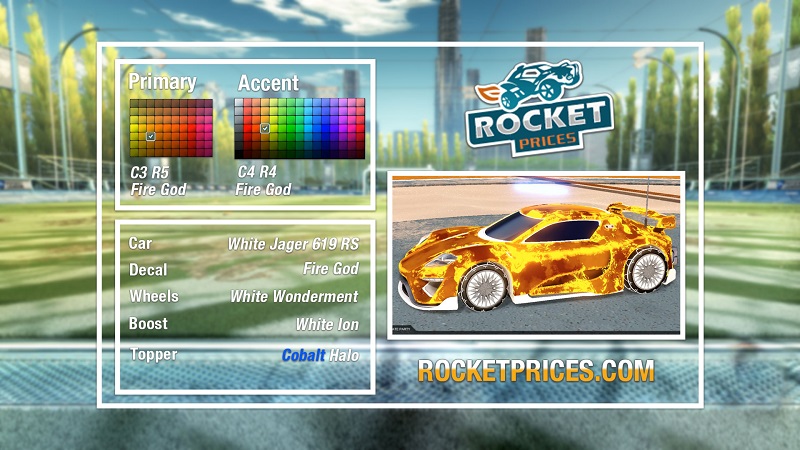 Rocket League Fire God Designs On Endo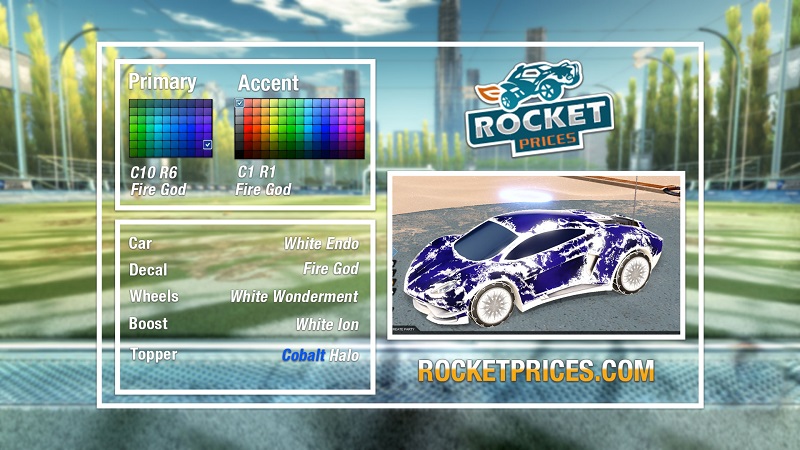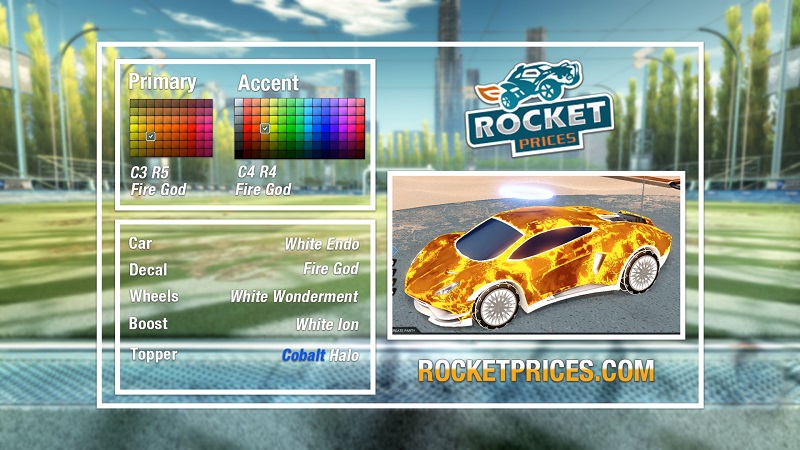 Rocket League Fire God Designs On Centio V17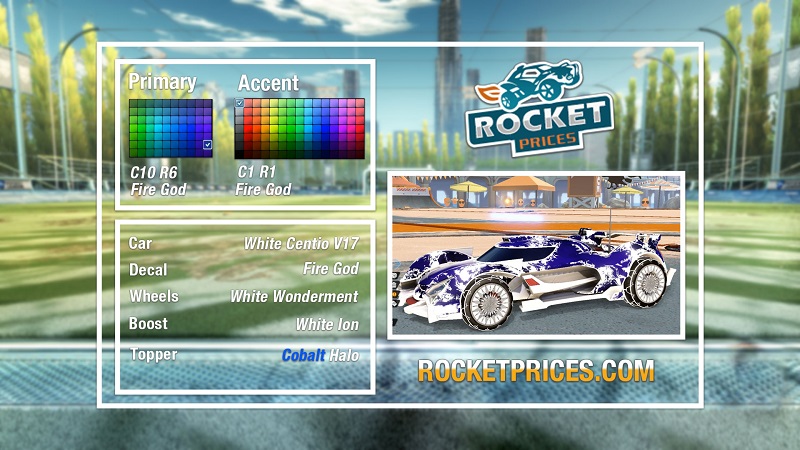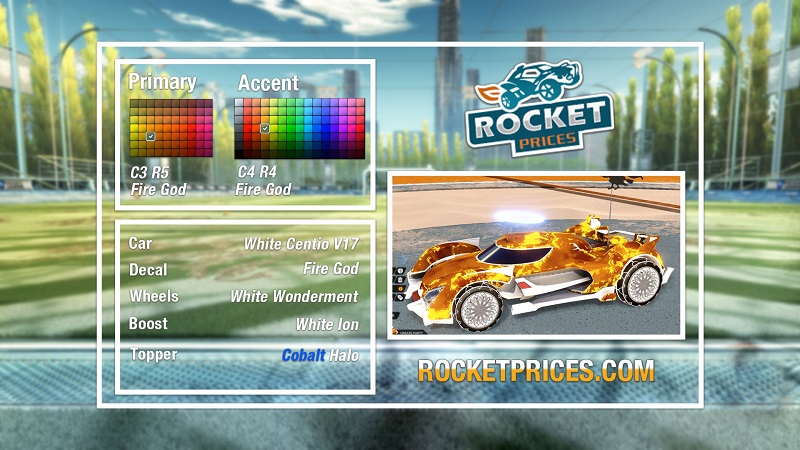 Rocket League Fire God Designs On Breakout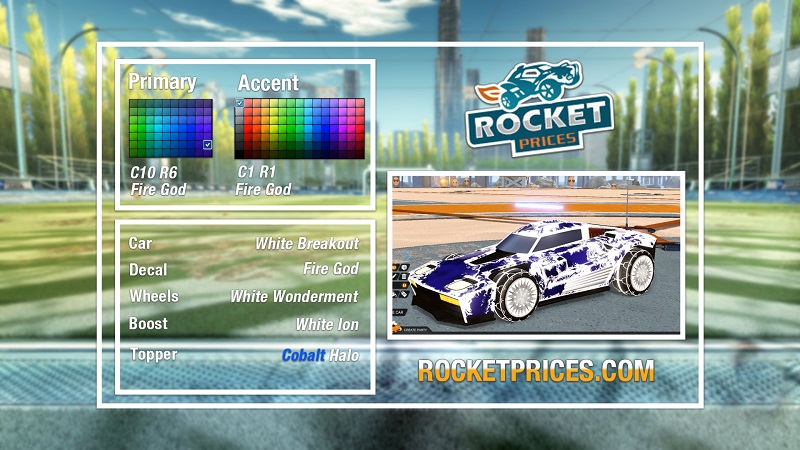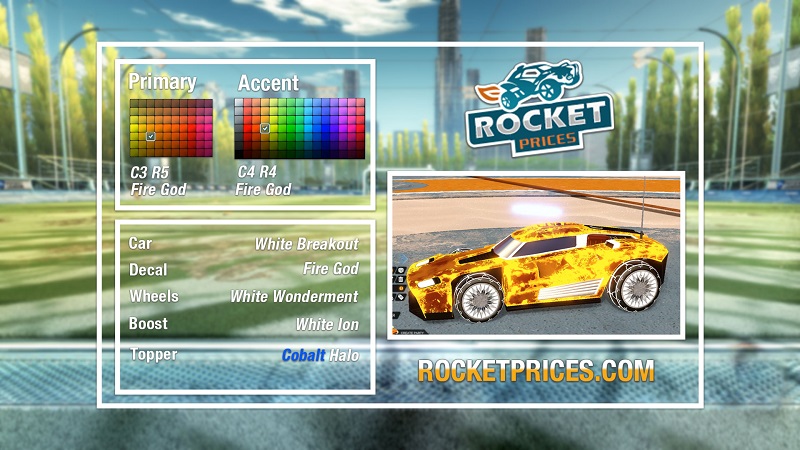 Rocket League Fire God Designs On Werewolf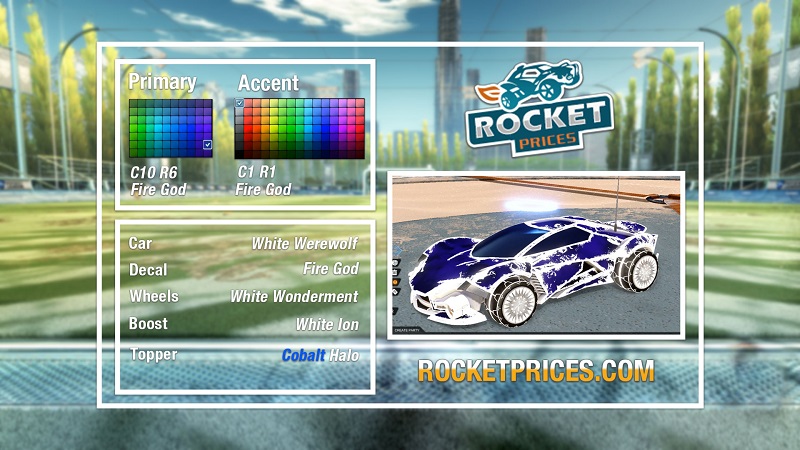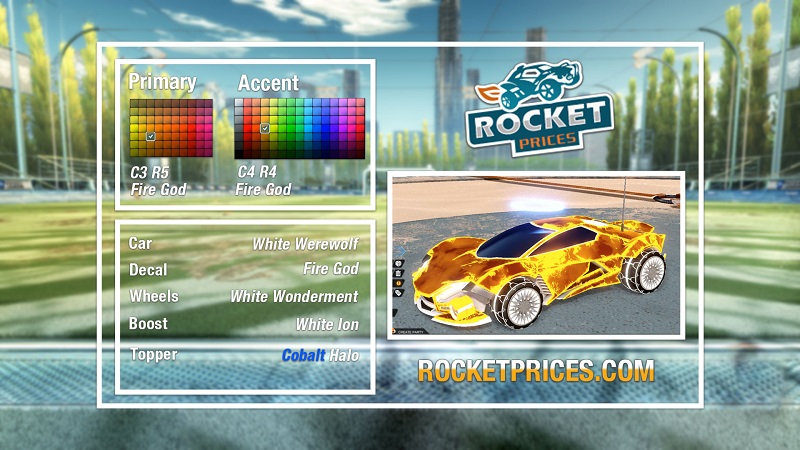 Rocket League Fire God Designs On X-Devil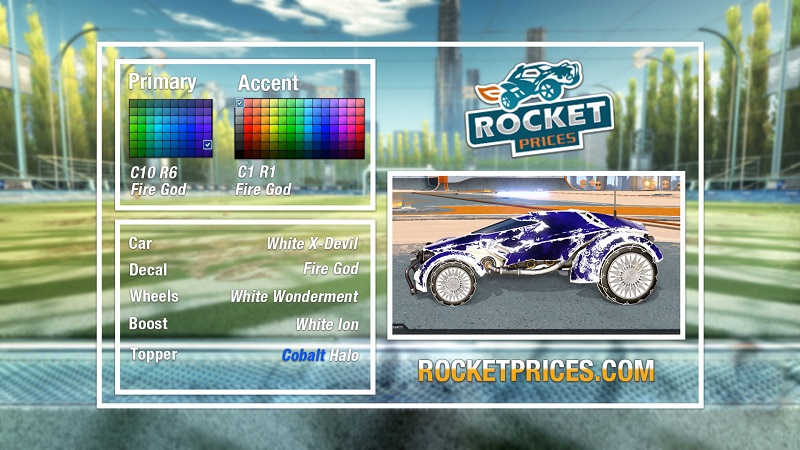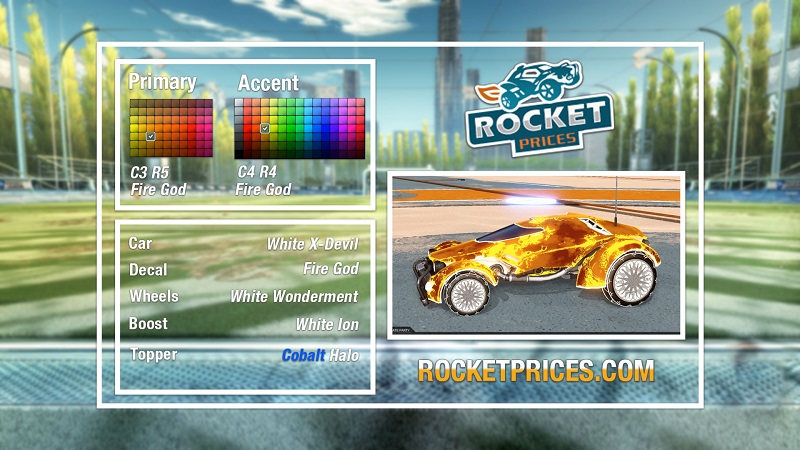 Rocket League Fire God Designs On Imperator DT5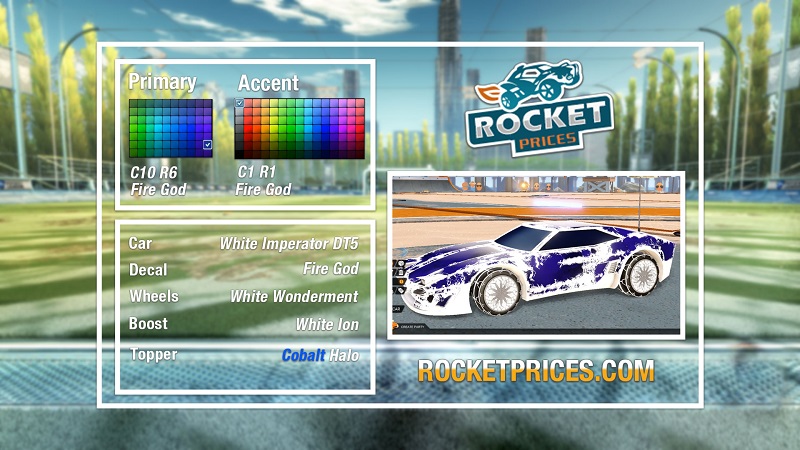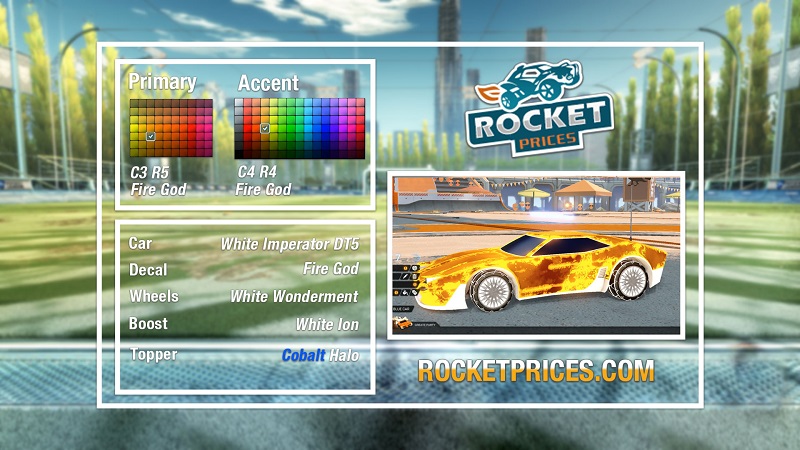 Rocket League Fire God Designs On Endo