Happy Birthday to Rocket League! With this little (and admittedly somewhat premature) serenade, we would like to wholeheartedly congratulate Psyonix's popular auto football hit on its fifth birthday - and yes, we are already a bit of a fan managed to develop the simple game idea into a successful and, above all, extremely competitive e-sports title.
The Rocket League 5th Anniversary event allows players to use the limited time event currency - balloons to buy up to five Golden Eggs, which contain random items from the earlier loot boxes (Champions Series 1 – 4) that had been retired for years by the time the Item Shop came about.
Open Golden Eggs To Win FREE Rocket League Credits & Items
Also we've add the Golden Egg '20 into our Rocket League Crates Simulator, welcome to open it and get high score for ranking and winning FREE Rocket League Credits every day!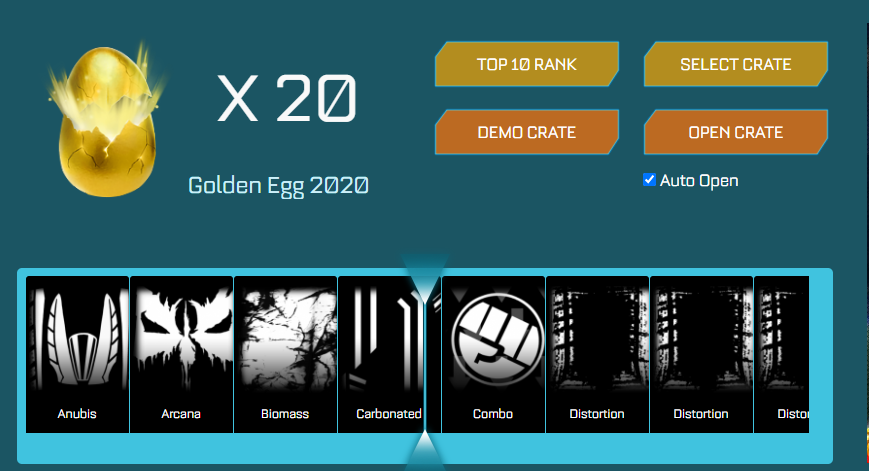 Also welcome to join our weekly giveaway, you only need to place 1$+ order to obtain the right to rank on our VIP Weekly list for winning Huge NEW Rocket League Items for FREE, including the most expensive black market decals, painted wheels, car bodies even White Octane!