Are you awaiting a new Rocket League Roadmap update? Now we have a better idea of what we can expect later August and into September. Psyonix posted a new official blog which cover all upcoming new features and content, including RocketIDs (cross-platform parties), new progression system, Rocket Pass and the starting of Competitive Season 9! Find out more details in this article!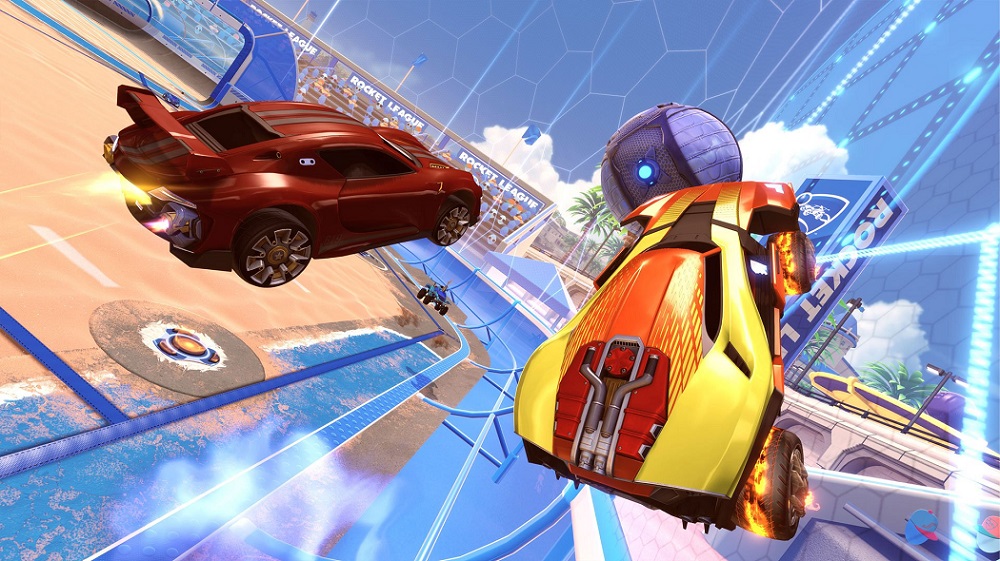 When the new Zephyr update brings us tradable RL Xbox One keys, small statement from Psyonix that comes to teach us that despite all the goodwill of the world, the new system "RocketID" Rocket League is shifted a few weeks, now scheduled for September instead of this month.
For fans of the game who have not yet followed the news, it is recalled that this feature is a drastic improvement in cross-play because, formerly limited to the chance of matchmaking, it will this time to have his own account registered on the servers of Psyonix, and thus be able for the first time to invite the player of another support in his team between PC, Xbox One and Nintendo Switch. PS4 players are not concerned by this novelty and we all know why.
So suddenly, it will happen next month and it allows developers to make a shift in their schedule.
Details of The Upcoming Rocket League Updates
End of August
- New XP and Level progression system so that each level obtained is more rewarding. The "August Update" is still on track to release by the end of the month. It will bring a host of changes to progression, like removing the level cap and only giving experience to people who play Online Matches, in the hopes of making "gaining levels desirable, achievable, and rewarding."
Late August / Early September (one week after the aforementioned August Update)
- Rocket Pass launch (similar to Fortnite and PUBG). The first ever Rocket Pass will launch one week after the August 2018 update and appear sometime in September 2018. Rocket League's Rocket Pass will give you several ways to earn new content and RL Items in the game. There will be free and premium versions, with the premium version costing $9.99 USD.
During September
- Launch RocketID cross-play on PC / One / Switch. It's almost time to call up your friends and head to the virtual pitch: cross-platform parties for Rocket League should be here next month. Psyonix explains that cross-platform parties will work thanks to a new system called RocketID. The developers wanted to have RocketID out in time for this month's update, but the service didn't meet Psyonix' level of quality. RocketID should be available in September's update, pending first-party certification. Once RocketID is live, players from just about every console will be able to join in a group together to play Rocket League. Participating platforms include Xbox One, Switch and PC. More information on RocketID will be released as the launch date draws closer.
Fall Of 2018
- Rocket League Season 8 Rewards and Season 9 Start Date! When is the Rocket League Season 8 end date? No confirmed yet. But Psyonix spoke about kicking off Competitive Season 9 this fall, along with moving all Sports Playlists. We predict it will be set at the end of September.
- Along with the start of Competitive Season 9, every game mode will be getting its own Ranked tab. This means you can play Rumble, Dropshot, Hoops and Snow with rankings.
- New exciting social features coming later this year.
And be sure to keep an eye out for additional announcements in the coming weeks, we will update the news and information here for you at the first time, stay tuned!