Now a half time of the Rocket League Haunted Hallows event has gone, have you collect enough Candy Corn to redeem all new Halloween items and the Golden Pumpkins? If not, you should be hurry up. Do you want a faster way to earn Candy Corn in Rocket League? Here we will show you how you can get unlimited candy corn in the quickest way possible.
As you know, from 15 October to 5 November, Rocket League Haunted Hallows event runs in the game to celebrate 2018 Halloween, during the event you can play online games to earn the limited-time Halloween currency Candy Corn as a drop to redeem exclusive limited rewards and Golden Pumpkins. But check out the amount of the Candy Corn you need for each Haunted Hallows item and Golden Pumpkin, we can say it's still grinding to collect. It's about 1500 total candy corns to buy everything, so 150 games if 10 is the average.
How To Earn Candy Corn Fast In Rocket League?
Now we are sharing you a fast way to collect Candy Corn, but if you are enjoying competitive by all means just carry on doing that eventually you'll get all of the candy corn you were looking for it, jut might take a little bit longer. This guide is for people and literally don't care about the game, they just want to get all of their matches done and get as many as they can.
1. So the very first step is about speed you want to be as fast into the game and out the games as you can, and the way we can suggest if you search every single one of non competitive game modes every single one even if you're getting chaos it doesn't matter, just play the game out and you'll get as many as you can but the reason we are saying if its competitive can sort of be like time-consuming. There's a lot more people to end non-comp then actually play in the comp. So if you do want to find the game quickly literally just spam on all four of casual play and then eventually you'll get a game probably in the first 10 seconds. But there is actually an alternative if you just want to do it one on one, just no more solos what you can if you have a friend online literally terms to get on Rocket League and search solos at the exact same time I can guarantee as soon as you search they will be searching. You're definitely getting the same game and that leads me onto my next step.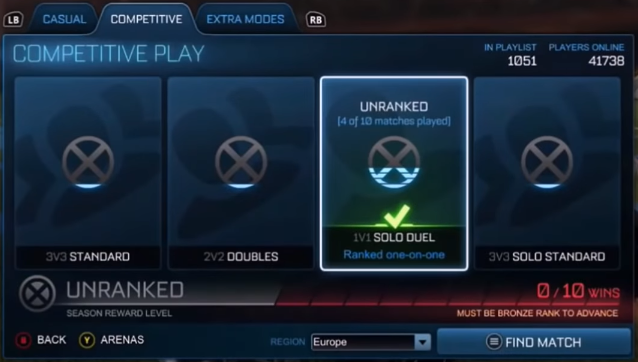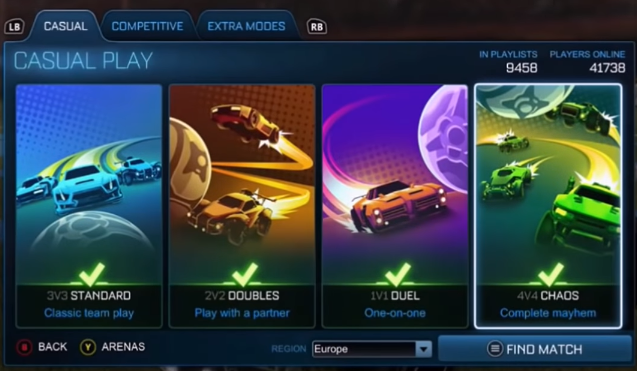 2. Once you are in the game, you want to keep the score count as low as possible try and keep it to a nil-nil draw and then eventually when you're getting over time, and you'll maximize but basically how Rocket League works every single 30 seconds of the clock going by equals one of the candy corn so as soon as the match ends that is ten candy corn. Why there so you don't want to be waiting well those people are scoring goals because you'll gonna honestly have up to its heaven minute match now. It's not going to be consistent enough you won the game govern as soon as possible and if you do have loads of goals going in, it's gonna take up to 10 minutes. But as soon as you do getting overtime try and get the first goal or let your opponent score literally as soon as possible because you can get up to 12. If you just get into overtime, it doesn't matter how long the overtime is. Just try and get to it, you're guaranteed at least 11 or 12 candy corns.
3. The third step we want to show you as well if you're on 147, 148, 149 candy corn or your three two one or any of those off it what you want to buy in the shop, what you can do is go into a competitive solo and as soon as the clock runs down to three minutes, forfeit the match, it doesn't matter you are winning or losing, you're guaranteed at least 3 candy corn but obviously if you do care about your rank just play one more match, you'll get like 6 or 7 candy corn. But doesn't even matter just play the whole match if you do care about where you're ranked.

As the AFK glitch is not usable in the game anymore, so we do think these steps are the fastest ways you can try to earn Candy corn now. But the fastest and most effective way to collect all the Haunted Hallows items and Golden Pumpkins is buy from RocketPrices.Com!