Starting in September, it's has been a long season, most of Rocket League fans have been competing to rise up the leagues from Bronze right up to Grand Champion in Rocket League Season 6. Are you expecting the start of new season? Finally we heard official news about the Rocket League Season 7, while Rocket League reached the mark of 40 million players globally was announced in the official game account on Twitter. Although the details about Season 7 remain to be announced later this month, finally the Rocket League Season 6 end date is near! Here let's make some prediction about Rocket League Season 7 start date, Season 6 rewards and more info.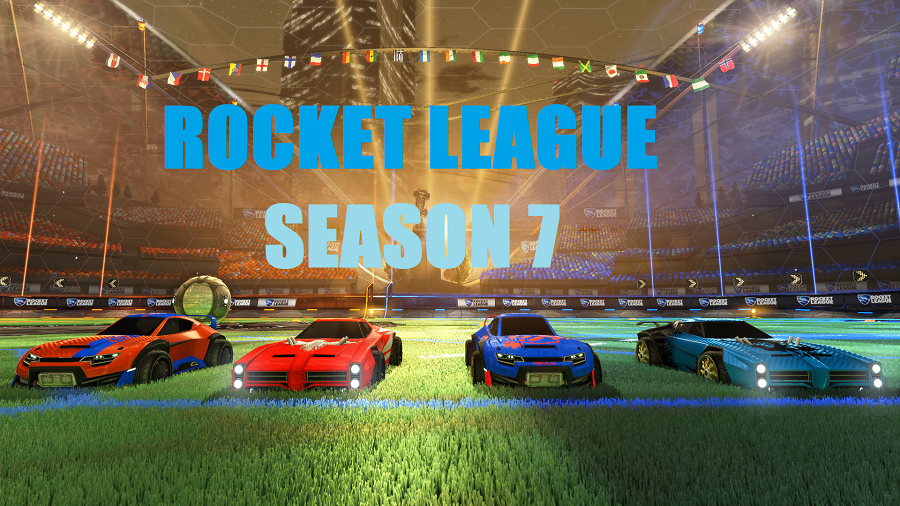 Rocket League Season 7 Start Date and Season 6 End Sate
When will the Rocket League Competitive Season 6 end and Season 7 begin?
Rocket League Season 7 will start when Season 6 ends. Though the start date has not been confirmed yet, Psyonix has confirmed that the latest Rocket League season 6 will end in early 2018. Season 5 started on July 5, 2017 and finished near the end of September 2017 to coincide with the Autumn update. Consequently, we'd expect Rocket League Season 6 to end in January 2018.
Rocket League Season 6 Rewards
Psyonix has yet to reveal the Rocket League Season 6 rewards, but players are expecting much more than banners. Many are hoping they'll throw in goal explosions, decals or wheels for all their hard work. When will Season 6 rewards be given out? They will be awarded at the end of the season.
We will update more information about the Rocket League Competitive Season 7 for you, stay tuned! As Psyonix said they would look into the non-Event items which were not supposed to have some specified color as paint option after holiday and replace them with random Painted color, so we predict some painted items are being removed! We will talk about which items are possibly to be involved in our next article. If you collect these items now, welcome to use big discount coupon "GT5" to buy Rocket League Items on RocketPrices.Com.