Psyonix has announced that the next big Spring update for Rocket League will be released on April 3rd. The Rocket League Tournaments Update is not only adds the Tournament Mode and new Battle-Car, but also brings huge new features and improvements such four Connection Quality Indicators into the game.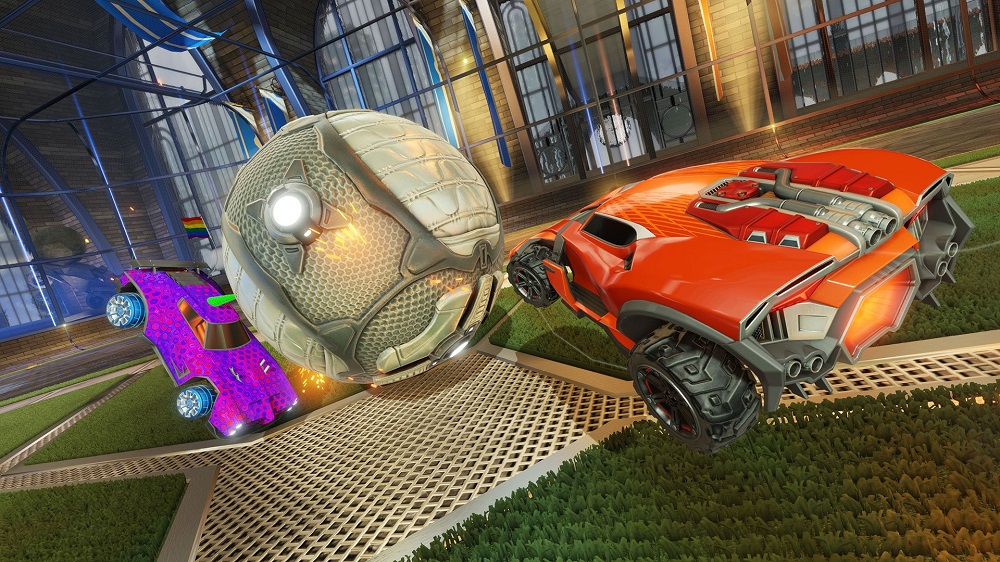 The update will be released on PC, game 4, Xbox One and Nintendo Switch and will bring a brand new Rocket League Triumph Crate which contains Samurai Battle-Car, and add quite a few small convenience improvements, such as new garage options, extended team modifications and audio improvements.
The Rocket League Tournaments Update is set to bring the anticipated feature that'll allow players to create tournaments without having to leave the game, a number of quality of life updates to the game. The Nintendo Switch version of Rocket League benefits most from the Tournament Update, because this update will ensure that a number of performance problems are solved. Switch users can play in two different output modes thanks to the update. First you can play in Performance Mode, so you play in 900p resolution in the Dock and 720p when you're on the road and all that in 60 FPS. You can also play in Quality Mode and thus play docked with 1080p and 720p on the move. Then you have only 30 FPS with added visual effects.
It will also bring some new notification icons to signal different online connection issues during online matches which will help players understand the issue a little better and hopefully fix whatever the problem may be.
Rocket League Connection Quality Indicators
In addition, the update is introducing new Connection Quality Indicators to help you identify network and server issues when playing online to Rocket League. Below are the details about the Connection Quality Indicators from official post:
As part of the upcoming Rocket League Tournaments Update, Psyonix is rolling out a new set of client-side connection quality indicators that will tell you what kind of connection issues you're currently experiencing mid-match. That means that there will no longer be a single 'Red Triangle of Death' on the right side of your screen to cover all of the bases. You'll also see a '!' pop up next to your ping on the Scoreboard if one or more of these indicators are active while you're playing. If the connection issue persists, you'll also get a pop-up in the Main Menu confirming the connection issue type.
The four indicators are:
Server Health: When the server itself is experiencing issues, like eating up too much memory

Packet Loss: Data being transferred between you and the server is lost

Latency Variance: When your ping isn't holding steady, typically fluctuating 40ms-60ms

High Latency: Commonly known as"lag," usually indicated by a high ping to the server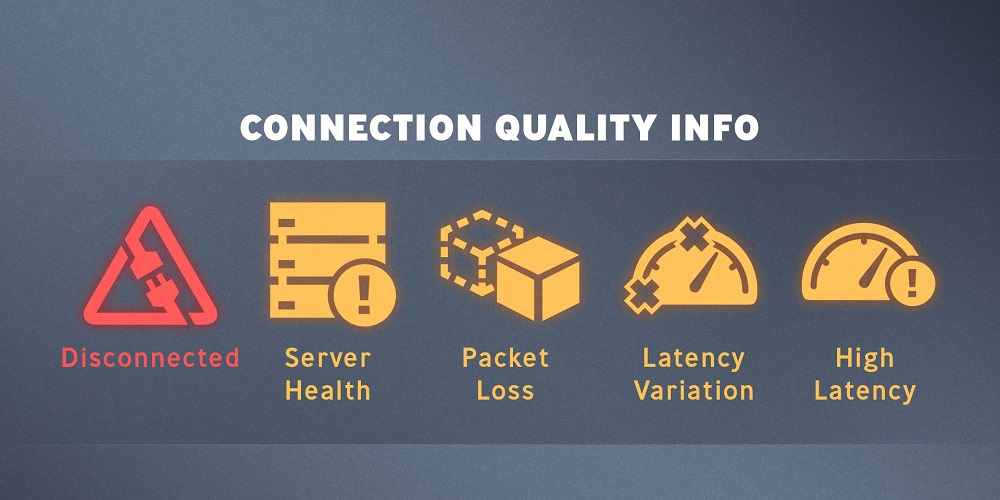 By splitting up connection issues into these four types, you'll be able to address whatever issue you're running into more quickly and with more information on hand. You'll also be able to take this directly to our Customer Care team, who can potentially help you troubleshoot issues even faster.
Rocket League Chat Ban
What's more, "Chat Bans" system that will be added as part of the upcoming Tournaments Update. Psyonix revealed that along with Game Bans, players in violation of the Code of Conduct will also be subject to Chat Bans. The studio said the system is "the new first step in addressing abusive language and toxic behavior in game."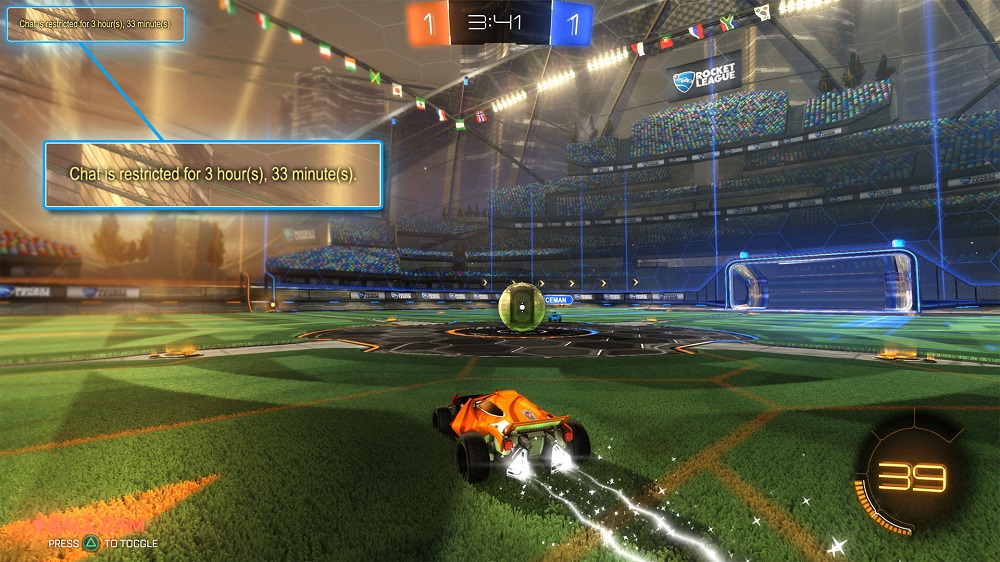 Chat Bans are basically what they sound like, removing a player's ability to chat while in a match. The actions for triggering a Chat Ban are similar to that of a Game Ban, as players will be banned for the use of any racial, gender, or homophobic slurs. The process for which a ban will be given out are as follows:
1. A player is reported for using abusive language in chat while playing an Online Match.
2. Our system scans the complete chat log tied to the match in question.
3. If a player is found to be using language that goes against the Code of Conduct, our system will then remove that player's ability to chat in matches for a period of time, starting with 24 hours.
4. Players can receive Chat Bans ranging from one day to up to one month.
5. If a player continues to use abusive and harassing language after being Chat Banned for one month, they may start to receive Game Bans instead of additional Chat Bans
Rocket League Nintendo Switch Optimizations and Video Capture
Nintendo Switch players are faced with the choice between low-performance graphics performance at 60 fps and Quality mode with better graphics at only 30 fps. A picture shows the difference between the two modes:
Apart from that, the resolution will be as follows and thus improved in both modes:
Handheld
● Current Target: 1024x576
● Tournaments Update: 1280x720
Docked
● Current Target: 1280x720 (720p)
● Tournaments Update: 1664x936 (900p)
Nevertheless, the differences are noticeable not only in the resolution, but also graphical settings such as lighting and shadow effects, as well as the texture quality were increased in Quality mode. As the developers said, Rocket League will support the Nintendo Switch video capture feature. So you can save the brilliant goal that has fallen in the last 30 seconds and upload it on Twitter or Facebook.
The tournament mode that was added was discussed earlier in September. Developer Psyonix has in the past already said that the tournament mode is something that the team wanted to implement in the game since its launch. We will update the latest news about the huge Rocket League Spring Update here for you at first time, also the new Items will be in our Rocket League Trade list here. Stay tuned!