Do you still remember Psyonix swapped out Crimson-Painted Peppermint Wheels received by players (789, to be exact) with another set of Peppermints with a randomized Painted color attached when the Frosty Fest just started? Psyonix further said they also would look into the non-Event items which were not supposed to have some specified color as paint option and replace them with random Painted color and certification included after holiday, if so we do think they are probably doing this research now and some painted items are going to be removed from Rocket League soon! We talk about which items are possibly to be involved in the swap in this article.
1. We think the largest change is going to be every single black painted import car, probably going to be removed, such as black Jager, black Animus etc. Every time every import car come out with it just looks black on the bottom of the car. It looks perfectly black but then for some reason there's always a black variant of the painted colors and nobody really knows why, because it's worth almost nothing and looks identical.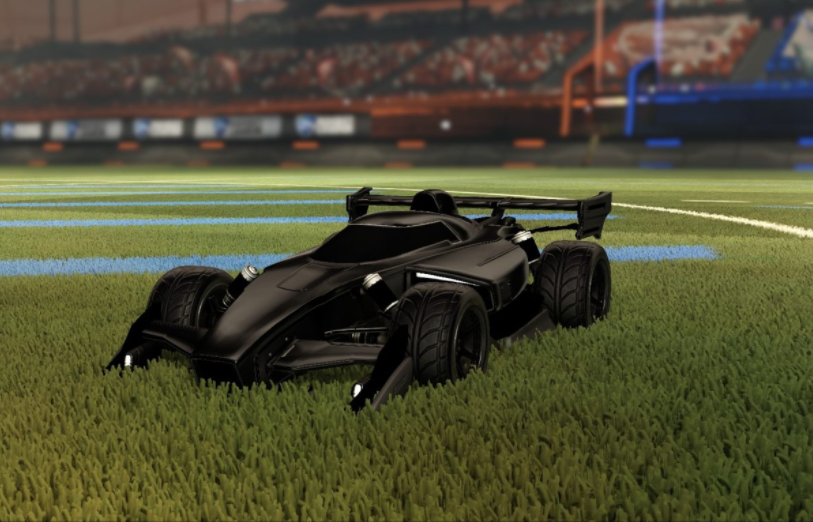 2. Orange Draco, Roulette, Helios wheels also have a high chance of possibly being removed. Recently we had noticed that on the market we saw a Orange Draco roulette was selling for a decent price, if they're going to get recolored why not just buy it because oranges are the worst, maybe you can have a chance of getting a white Draco instead. And if it doesn't get removed, you won't lose too.

3. Sky-blue ARA-51, sky-bule Pulsus, sky-blue K2, sky-blue Looper, sky-blue Photon, sky-blue Revenant, sky-blue Septem wheels, possible saffron and lime Spiralis, pink and purple Kalos, saffron and green Apex, green Alchemist, forest-green Cauldrons and sky-blue Voltaic. So a lot of sky-blue items would involved into the swap there, because most of the original imports, exotic wheels from the champions crates are just basic light blue painted.
You could possibly buy some of these items in hopes that when they are removed yours gets replaced with a more expensive painted item for example titanium white. If they doesn't get replaced, you night lose out on a little bit of money trying to sell them back but not too much. If you want to buy these painted Rocket League Items, welcome to use discount coupon "XMAS" to get biggest discount on RocketPrices.com.