In the car football game Rocket League, the Tournament Beta is active now. We'll show you how to test the new feature of it.
In the next few hours, the developers of Psyonix test the upcoming tournament mode of Rocket League. In a PC beta, you can already watch the new feature before it's released in the spring update.
Keep in mind that this Rocket League Tournament Beta is only for PC players or Steam users. Players on the Nintendo Switch, game 4 and Xbox One will not get access to Tournaments Beta.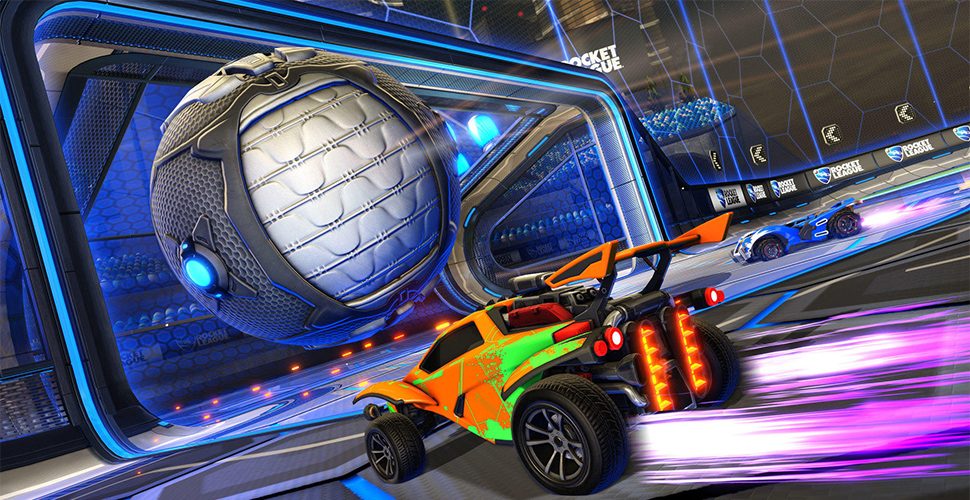 Rocket League Tournament Beta - Start and End
The tournament beta started on Wednesday. It is still active until Saturday, February 24, 2018, at 02:00 in the morning.
During this time you can organize tournaments, start and compete against foreign players or your friends.
How To Get Into The Rocket League Tournament Beta?
To participate in the test phase, your Steam opens on your PC. Change there to the view of your library and look for Rocket League. Once you have found the game, right click on it and select "Properties".
Click on the "Betas" tab at the top and select "tournamentsbeta - Tournaments Beta" from the drop-down menu. If you do not see this option in the drop-down menu, you should restart your Steam client.
Then an update for Rocket League automatically joins in your Steam account. The update is about 2.3 GB in size.
Once you have downloaded this, you can try the tournament feature in the game.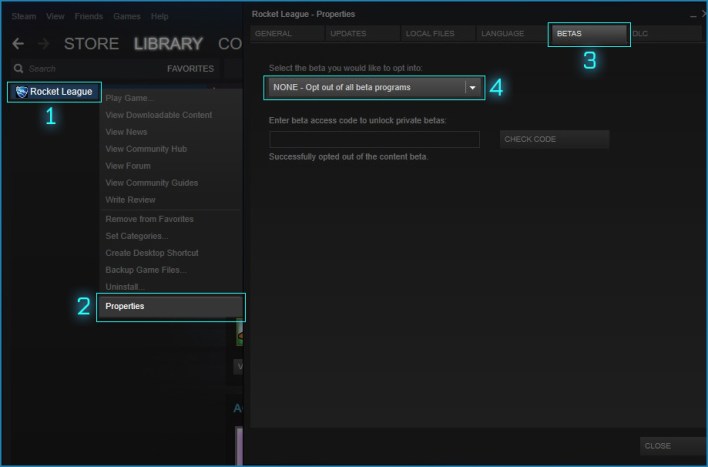 Differences Between Beta and Live Version
If you gamble on the tournament beta, there's no way to compete online with other players (except for tournaments).
- You also can not trade with other players or use keys or boxes.
- Some new items in the inventory may not be displayed. For example, contents of the Victory box.
- That's just a display error. You still own the items in the "live version" of Rocket League.
- You may see new color choices planned for the future.
If you have gambled enough tournaments in between and want to gamble "normally" against other players, you simply switch back to "None" in the Betas tab in Steam.
Known issues of the Rocket League Tournament Beta
- Crashes happen when you complete a tournament before a match series
- Sound issues when entering a match or training
- Crashes when leaving tournaments
- Problems when several group members enter a tournament at the same time
- Third-party mods or programs can crash the beta
For more Rocket League guides, please check our news page. Also we will update more Rocket League latest news here for you, stay tuned! What's more, use VIP Coupon "GT5" to get biggest discount to buy Rocket League Items, Crates, Keys on our store.