Many of us wondered when the Rocket League Rocket Pass 2 was coming, and the news has finally come! Here let's see the Rocket League Rocket Pass 2 start time & end time, Premium Upgrade prices, free & Premium items, new changes and contents.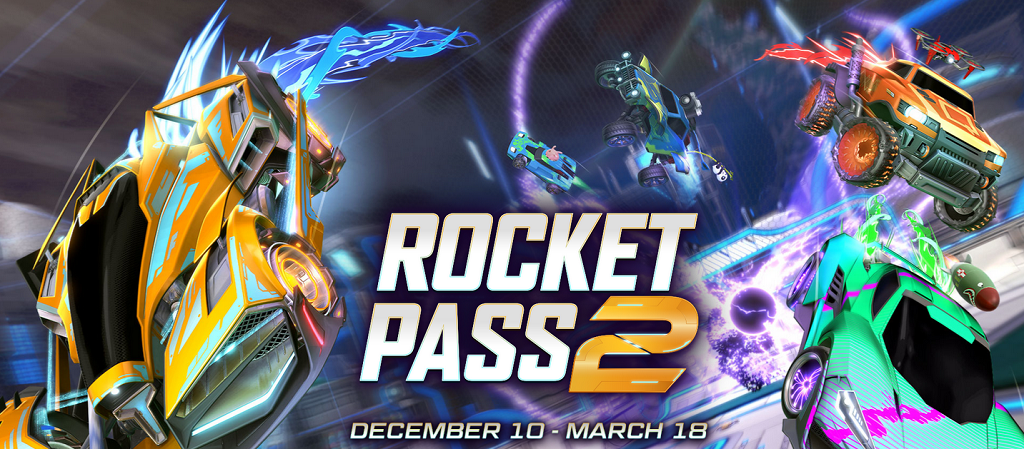 Rocket League had its first experience with the model of Rocket Pass during the month of September, something that lasted until November. This model moved in line with the one previously presented by others, especially Fortnite. Players can access a follow-up of rewards and bonus extras simply for free, although those wishing to go further also have the option of purchasing a premium upgrade that provides better Rocket League Items. Apparently, Psyonix has had to be satisfied with the results, as they have already confirmed that the second Rocket Pass is a reality.
Rocket League Rocket Pass 2 Star Date & End Date
The Rocket League Rocket Pass 2 will be available for FREE from 10:00 AM PST (1:00 PM EST/ 6:00 PM UTC) on December 10 with no download required for PC, Xbox One, PS4 and Nintendo Switch, and will last until March 18, 2019, enough to allow players the time to climb the ladder to arrive. Check here to get know How Long Will It Take To Unlock All Rocket Pass Tiers?
Rocket League Rocket Pass 2 Premium Upgrade Prices
As for the previous Rocket Pass, you can earn items for free by accumulating experience points, but Premium items will be reserved for holders of the Rocket Pass 2 Premium which once again will cost 10 Keys (USD $9.99 or regional equivalent).
Rocket League Rocket Pass 2 Changes & New Content
Psyonix listened players' feedback for Rocket Pass 1, there are some changes made in the Rocket Pass 2
1) Special Edition Items is added to some of the Pro Tier unlockables, which will rework an existing item into an alternate version.
2) The variety of items found in the Premium track is increased. Pro Tiers will have a 100% chance to drop painted items, a 25% chance for the item to be certified, and a 25% chance of the item being a Special Edition if the item rewarded has a Special Edition version.
3) Items in the Premium Upgrade path are no longer tradeable for Tiers 1 thru 70, but 'Pro Tier' items (i.e. Tier 71 and above) and Free items CAN still be traded.
4) The base experience player earn from matches is increased by 40% so that you can reach Pro Tiers faster and increased the weekly match maximum from 14 to 21.
Rocket League Rocket Pass 2 Rewards
Still, there will be free and premium rewards for Rocket Pass 2, so everybody can participate in unlocking brand new cosmetics. In this new Rocket Pass Premium, it will be the Battle-Car Artemis that will be put on the front of the stage, with as usual, new wheels, goal explosions, trails, antennas or Rocket League keys to win the sweat of your wins.
Rocket League Rocket Pass 2 Free Items
23 FREE rewards just for playing online games! And everyone can earn below free items:
Pickle Boost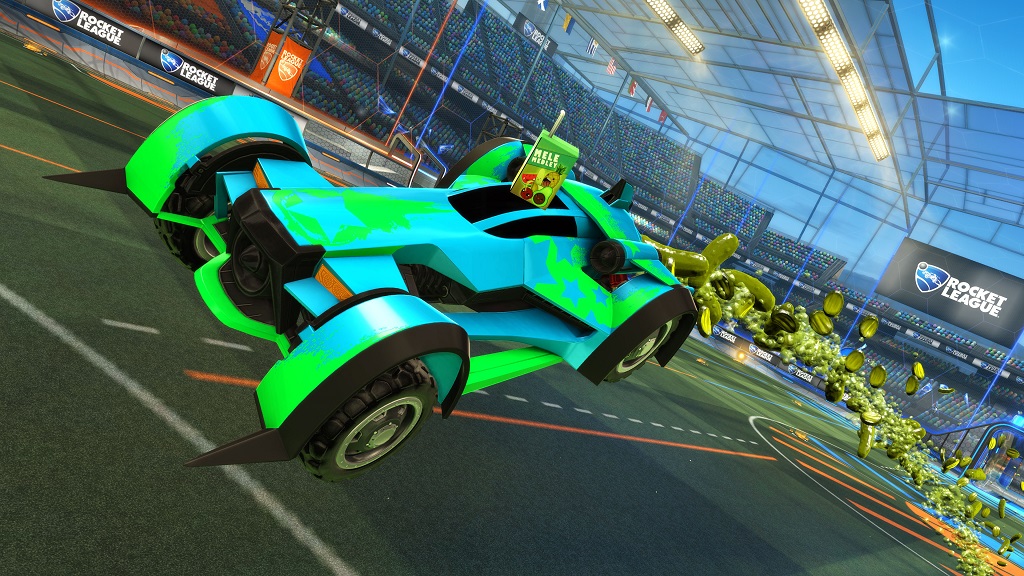 Peggy Panda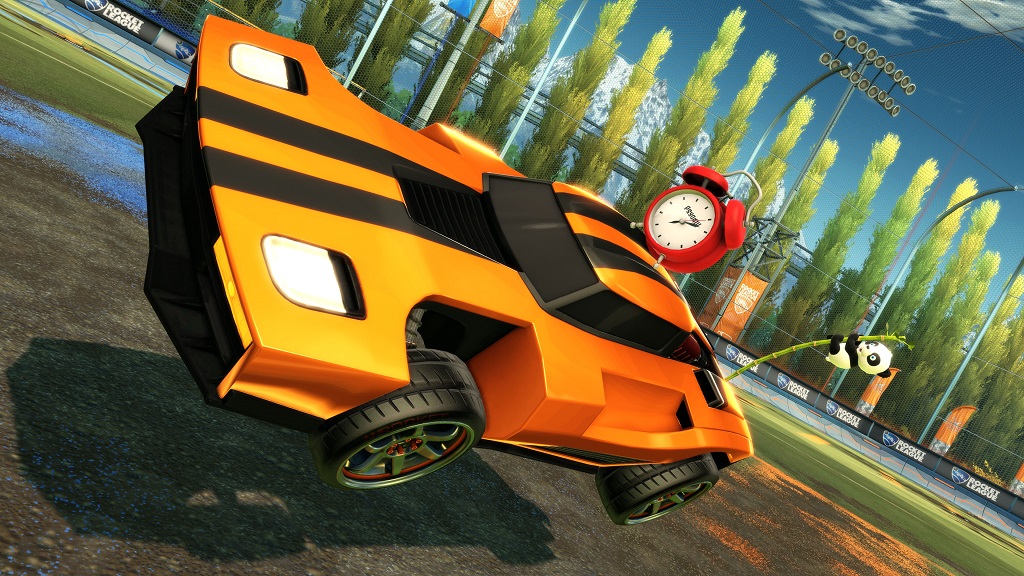 Moko Wheels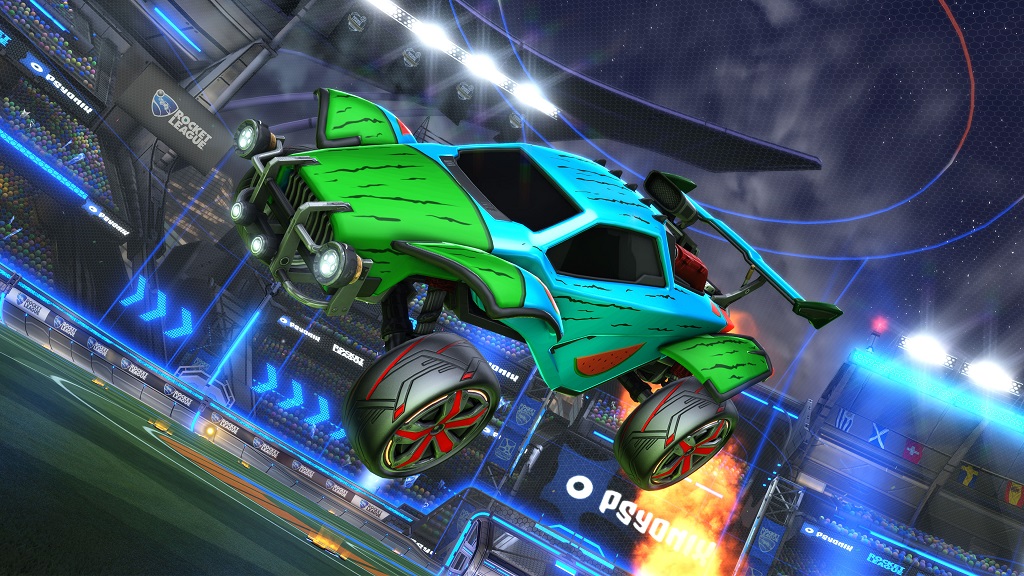 Rocket League Rocket Pass 2 Premium Items
There are 70 Premium rewards for Tier 1 to 70. The items range from artsy to mysterious, and many of them seem to follow a Sci-Fi theme with names such as "Tachyon", "Cyberglyph", and "Quasar". There's even a set of wheels called "Madness" which are legitimately creepy. You can find the full list of Rocket Pass 2 items on here.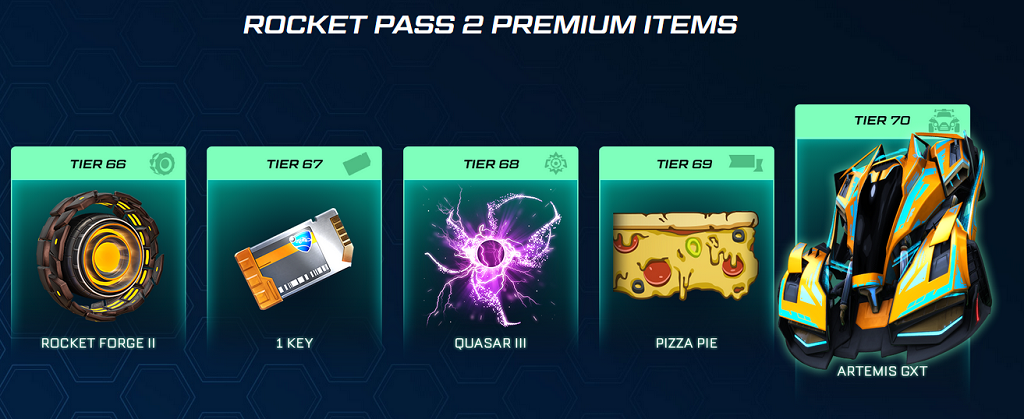 Tier 1: Artemis
Tier 2: Abstract
Tier 3: Super Manga-Bolt I
Tier 4: 10% Party XP Boost
Tier 5: Drone I
Tier 6: Tachyon I
Tier 7: Glo-Rabbet
Tier 8: Electron I
Tier 9: Deep Challenger
Tier 10: 5% XP Boost
Tier 11: Quasar I
Tier 12: 1 Key
Tier 13: Tellus Core I
Tier 14: Oryx
Tier 15: Madness I
Tier 16: Locomotive
Tier 17: Sticker Bomb (Breakout)
Tier 18: Title Speed Demon
Tier 19: Super Manga-Bolt II
Tier 20: Cyberglyph
Tier 21: Tachyon II
Tier 22: Sprocket
Tier 23: 5% XP Boost
Tier 24: 1 Key
Tier 25: Artemis G1
Tier 26: Drone II
Tier 27: Demagogue
Tier 28: Title Blast Jockey
Tier 29: Tellus Core II
Tier 30: Rocket Forge I
Tier 31: Reiko
Tier 32: 5% XP Boost
Tier 33: R/C
Tier 34: Gripstride HX
Tier 35: Future Shock (Universal)
Tier 36: 1 Key
Tier 37: Daemon-Kelpie
Tier 38: 5% XP Boost
Tier 39: Medallion
Tier 40: Title The Collector
Tier 41: Electron II
Tier 42: Teller
Tier 43: Rocket Ball
Tier 44: Quasar II
Tier 45: 10000 XP
Tier 46: Streak Wave (Universal)
Tier 47: Rat Roo
Tier 48: 1 Key
Tier 49: Title Professor of Physics
Tier 50: 5% XP Boost
Tier 51: Madness II
Tier 52: Drone III
Tier 53: Ika-San
Tier 54: Jetstream
Tier 55: Tachyon III
Tier 56: Title Spinning Car Wizard
Tier 57: Unobtainium (Universal)
Tier 58: Plasmatic
Tier 59: Electron III
Tier 60: 5% Party XP Boost
Tier 61: Super Manga-Bolt III
Tier 62: 1 Key
Tier 63: Title The Insane
Tier 64: Huntress (Artemis)
Tier 65: 5% XP Boost
Tier 66: Rocket Forge II
Tier 67: 1 Key
Tier 68: Quasar III
Tier 69: Pizza Pie
Rocket League Rocket Pass 2 Pro Rewards
Premium players can progress beyond Tier 70 to earn painted, certified, and special edition versions of selected Rocket Pass 2 items. Psyonix added that several of the wheels unlocked through Pro Tiers in Rocket Pass 2 have the possibility of supporting the Special Edition attribute with there being a 25 percent chance to get that edition as opposed to the normal version.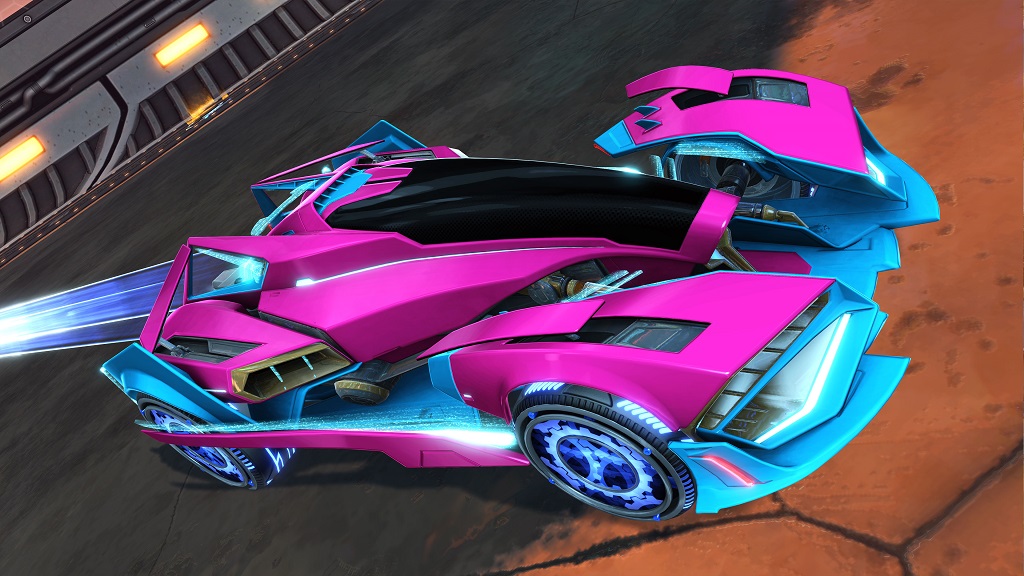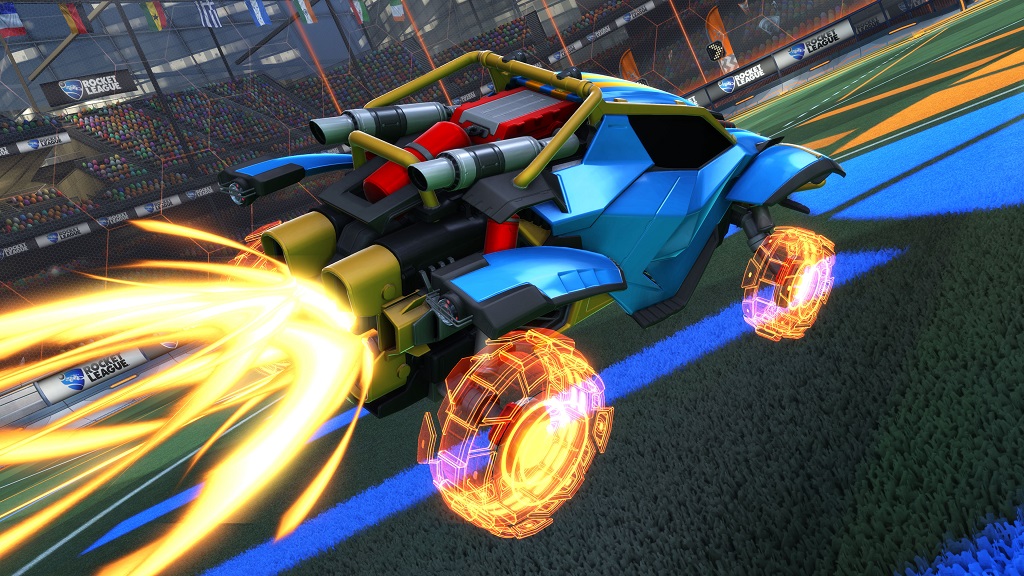 How far will you go in the Rocket League Rocket Pass 2? If you want to get some free Rocket League keys to unlock Rocket Pass Premium, welcome to join our Giveaways!