Finally the Rocket League Season 8 End Date and Season 9 Start Date is confirmed officially! Psyonix announced Rocket League Competitive Season 9 and its associated update will be going live on September 24, 2018, bringing competitive "Extra Modes", brand new Hot Wheels DLC, and a few quality of life improvements. In this guide, let's take a preview of the new contents and new Rocket League items will come with the Rocket League Season 9 update!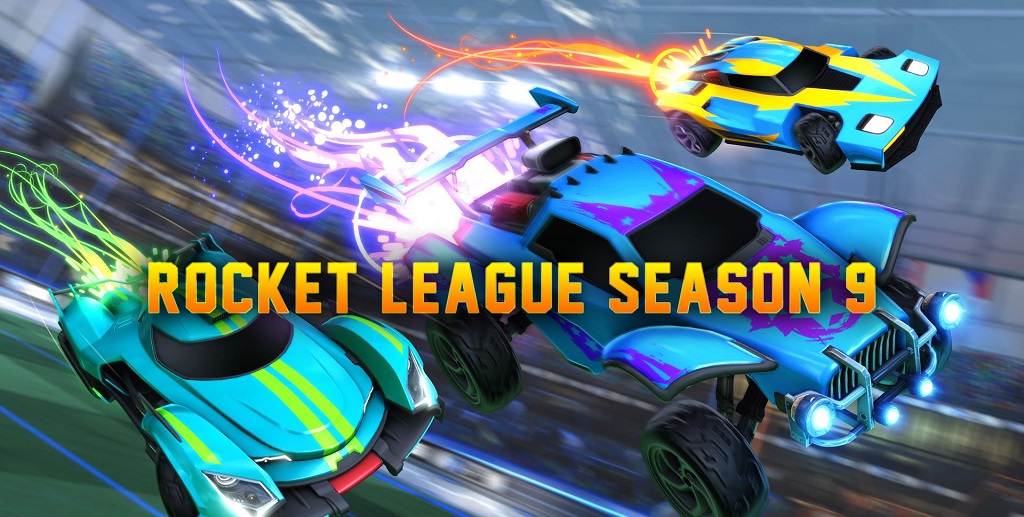 Rocket League Season 9 Update Release Date
Rocket League Season 9 Update will be available on PS4, Xbox One, Nintendo Switch and PC September 24 (pending first-party certification), as the name implies, it will mark the start of Competitive Season 9, also means the end of Season 8.
Rocket League Season 9 Update New Contents - New Items, Additions, Changes
With the new update, Rocket League will see a wide range of changes and additions that will shake up the game's competitive landscape.
Rocket League Season 8 Rewards
Rocket League Season 8 Rewards
As usual with Season 9 begins, Season 8 Rewards be distributed to all eligible players depending on the reward rank you have achieved in competitive games in competitive playlists. You can read more about Rocket League Season 8 Rewards here.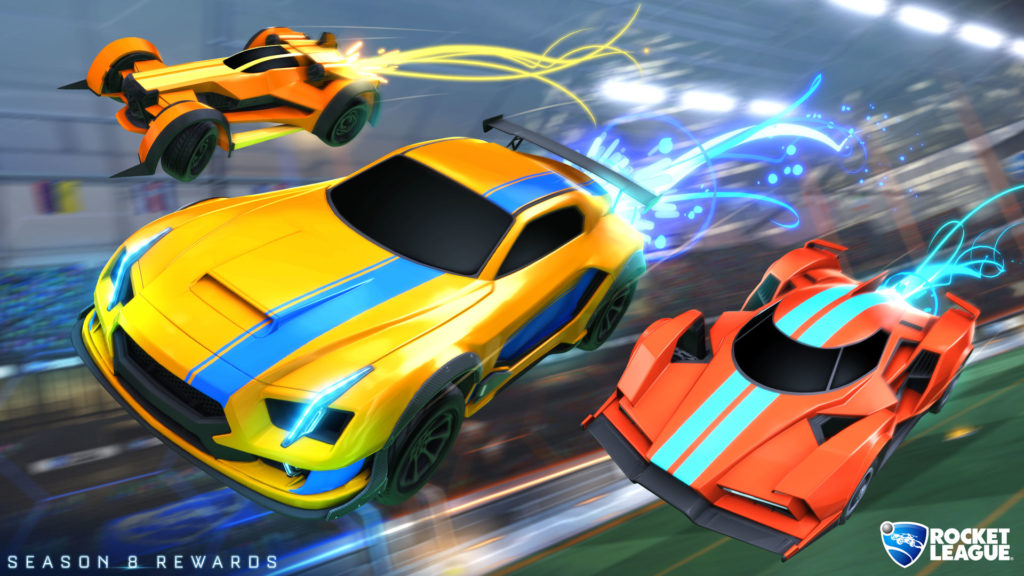 Rocket League Hot Wheels Triple Threat DLC Pack
The developers of Psyonix have found with the 50th anniversary of Hot Wheels a perfect opportunity to provide a new DLC for "Rocket League". In a new trailer and with some screenshots, the upcoming Hot Wheels Triple Threat DLC Pack was presented on the official site.
The new Hot Wheels DLC for "Rocket League" is scheduled to be released along with the Season 9 update on September 24, 2018 for $ 5.99. The package includes three new Battle Cars with some extra Rocket League Items. Below you get the overview:
- Three premium battle cars: Gazella GT, MR11 and Fast 4WD
- Four unique decals for each vehicle
- New toppers: Gorilla, Snake and Spider
In addition, all players also get some free Hot Wheels content. There will be a new Hot Wheels Rivals Arena free for all players. And all players receive "Hot Wheels 50th Anniversary" items.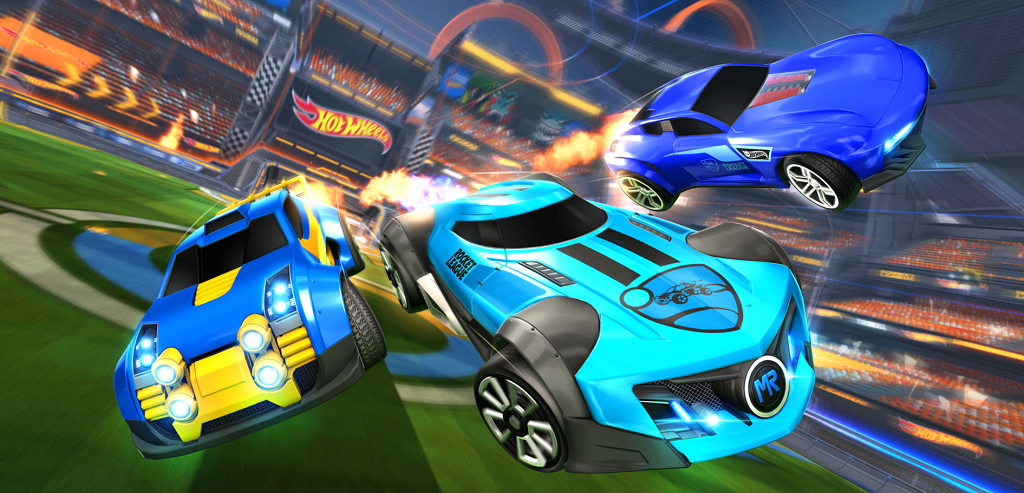 Rocket League Extra Modes - Hoops, Dropshot, Snow Day, Rumble
The highlight of Season 9 will certainly be ranked Hoops, Snow Day, Dropshot, and Rumble modes. Each of these "Extra Modes" will have their own ranked playlist, and you'll have a separate rank and MMR in each. For Hoops, it will be limited to 2v2, while Dropshot, Rumble, and Snow Day will be constrained to 3v3.
While the absurdity of ranked Rumble sounds hilarious, Psyonix hopes ranked playlists will bring higher player counts and more even matches in these alternative game modes. Wins in Extra Modes will count towards your Season 9 competitive rewards, but Psyonix hinted at "Extra Mode-specific Grand Champion titles" to distinguish top-level Hoops players from the most skilled Soccar players.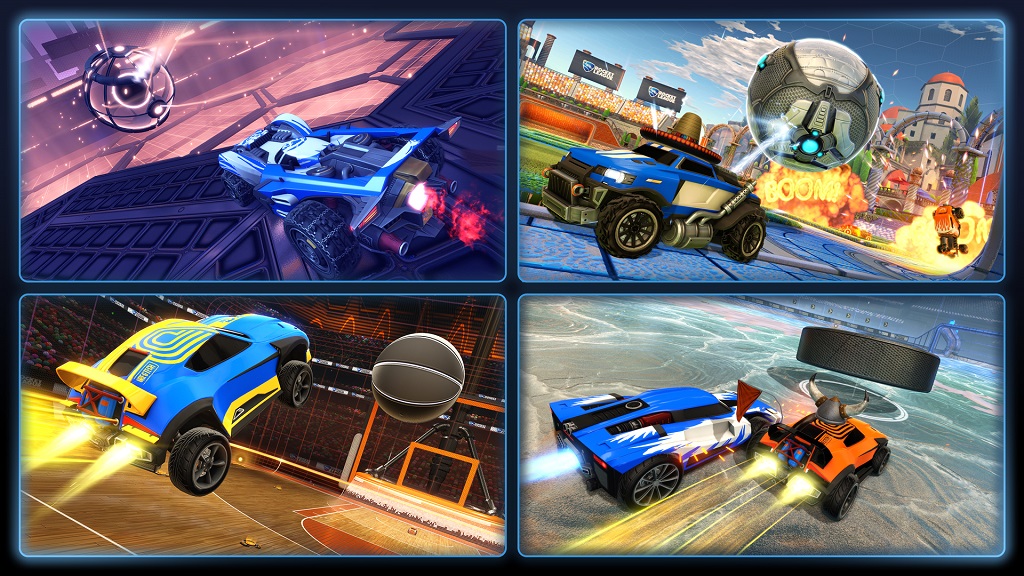 Rocket League New Soundtrack
Also included in the new update will be new music from Monstercat. A new in-game soundtrack EP -- 'Rocket League x Monstercat Vol. 4' will be added into the game, which containing six pieces of music. Tracklist:
Muzzy - Horsepower
Infected Mushroom - Walking on the Moon
Darren Styles, Gammer & Dougal - Burning Up
Tokyo Machine - FLY
Bossfight - Charge
Pixel Terror - Contra (feat. Sara Skinner)
More Improvements and Bug Fixes
It will have more adjustments to various mechanics and, of course, some bug fixes, featuring the Quality of Life improvements, like shortening the post-match progression screen. Since the Rocket League progression update was released, players have been complaining about how long it takes to advance through the post-match XP screens- almost 30 seconds if you unlock a new Rocket Pass level. Psyonix has been very transparent about their intentions to shorten this screen, and they're planning on adding a "Skip" button as well.
With these new contents and additions, we do think the Rocket League Season 9 is worth to expecting, and we can sure there will be more new things maybe a new crate coming with it, please stay tuned for more news!