Today we will show you five ways to increase FPS in Rocket League. To begin with we shall understand what is the FPS. FPS is the number of frames per unit of time, the common unit of measurement is frames per second. In this tutorial, you will learn how to increase fps in Rocket League, if it's small. This manual is intended to help those people who have fps aspirations to zero, i.e. if 40-50 frames per second is not enough, but you can play, then here's 20 - it's really a disaster.
How To Measure FPS In Rocket League?
To find out how many fps you have, you need to enable the "In-game FPS counter" setting in steam. First go to the settings section from the top left, select "In-game", and then "In-game FPS counter".
After these operations, the game will display the FPS counter.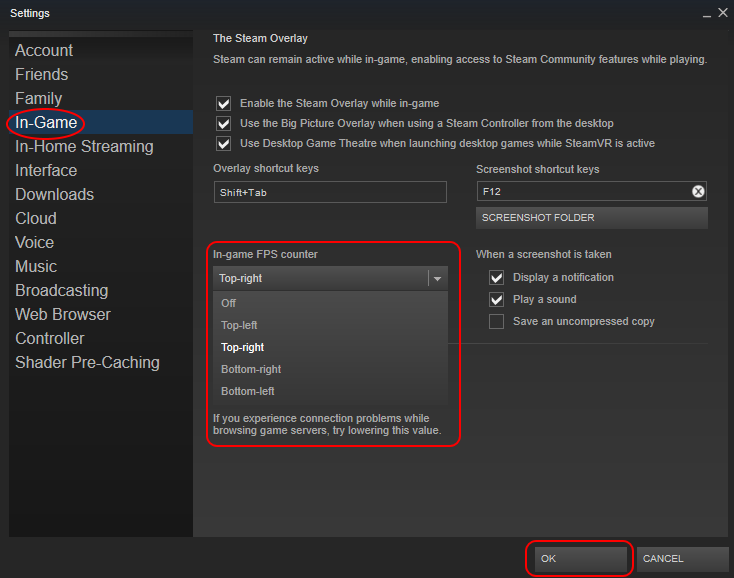 Low Settings In The Game
To begin, you must set these settings in the game.
Removing The FPS Constraint
Go to YourDisk:Users\UserName\Documents\My Games\Rocket League\TAGame\Config
Then open with common notebook TASystemSettings.ini, Choose "Find" in the "Edit" menu,
We are looking for the AllowPerFrameSleep line. Change the parameter true to false. Save.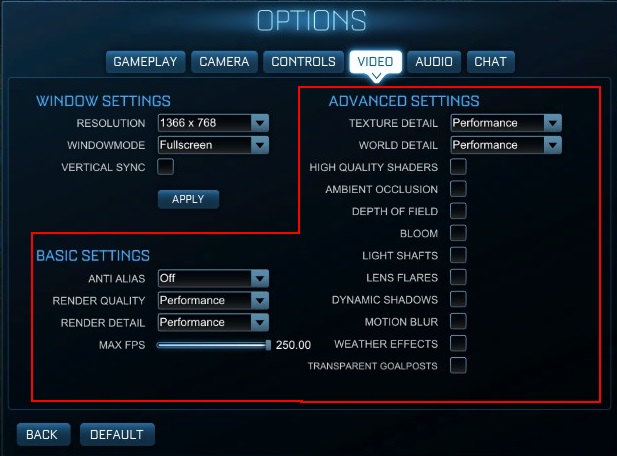 Running With The Highest Priority
1. After each game starts through Steam, you need to go to the task manager and select a high priority for our game.
2. To simplify this process and every time the game started with the highest priority, you need to have the appropriate file, download the archive from this link yadi .sk/d/H2hyurNw3QvPPE (remove space after yadi)
3. Next, open it using Explorer, and extract the files to any location (the main thing is that they would be in one folder!!!)
4. Next, create a file Start_RL shortcut on the desktop, and rename as you like. Now to start the RL, run this file, it will set it to a high priority.
5. For those who do not have these files, you can always set a high priority in the task manager.
Launch Prameters
Set it parameters in Steam: -malloc=system -USEALLAVAILABLECORES -nomansky +mat_antialias 0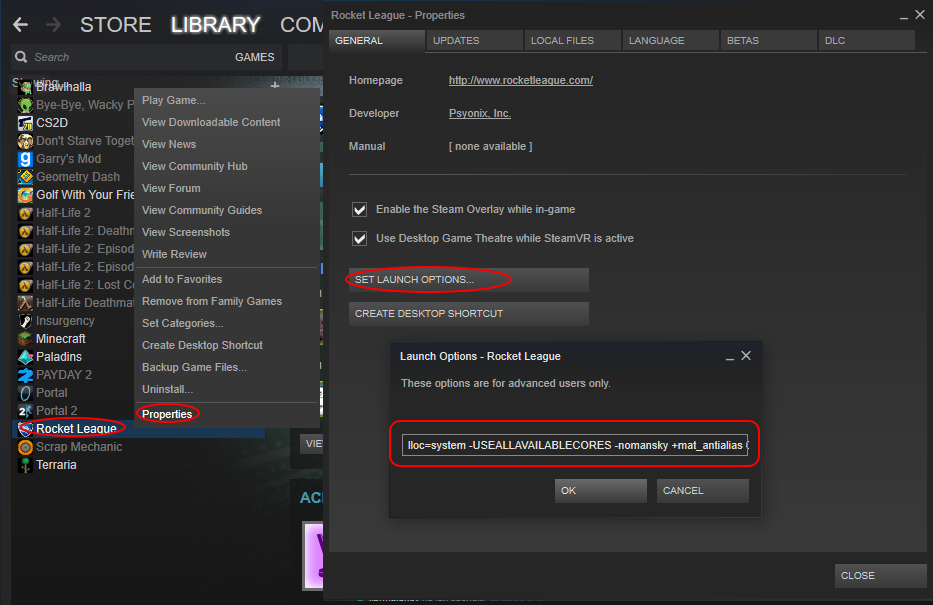 Updating The Graphics Card Driver
Often, many ready assemblies (notebook, PC) have old drivers for video cards, so they should be updated, with a greater chance you will increase fps.
Find drivers for nvidia you can here
nvidia .ru/Download/index.aspx (remove space after nvidia)
Select The Main Graphic Card
This is not one of the five ways, since this is only a correction of the error.
Some people may have a processor with a built-in graphics core, which will be used instead of a graphics card. We must make the graphics card by default (Or graphics core, if it is more powerful than a graphics card). To do this, you need to go to the control panel of the video card (Depending on different manufacturers, the menu will be called and look different). I own a video card from NVidia, so I'll go to the "nvidia control panel" (Logical). Often that would go into this menu you need to make RBM on the desktop and select this control panel.
Next, find the "3D Options" menu, or something like that, and find something like "Configuration settings" in it, where you will be presented with a choice between the graphics card and the graphics core of the processor, if you have one. Choose what is more powerful.
Rocket League PC Minimum Requirements
MINIMUM:
OS: Windows 7 or Newer
Processor: 2.4 GHz Dual core
Memory: 2 GB RAM
Graphics: NVIDIA GTX 260 or ATI 4850
DirectX: Version 9.0c
Network: Broadband Internet connection
Storage: 7 GB available space
RECOMMENDED:
OS: Windows 7 or Newer
Processor: 2.5+ GHz Quad core
Memory: 4 GB RAM
Graphics: NVIDIA GTX 660 or better, ATI 7950 or better
DirectX: Version 9.0c
Network: Broadband Internet connection
Storage: 7 GB available space
Additional Notes: Gamepad or Controller Recommended
All this will work depending on your computer! We do hope this guide will help you. If you want to buy some cheap Rocket League Items, welcome to use discount coupon "XMAS" to get biggest discount on RocketPrices.com.